After a few weeks of backpacking across Europe, you finally reach Germany. While you have a checklist that consists of a daily beer minimum and iconic historical sites, you're ready to let loose and check out some concerts in Berlin or Munich. Read on for fantastic venues in Germany to explore the music scene this summer.
La Zitadelle - Berlin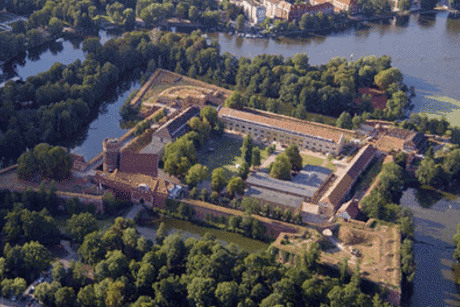 Take in the history of Berlin while immersing yourself in Germany's concert culture at these incredible venues. Constructed in the mid-16th century, La Zitadelle served its function as a military base until the end of World War II, and has since been restored as a museum and live concert venue. Check out this fantastic space for a history lesson and a great show by the likes of 30 Seconds to Mars and Queens of the Stone Age. Be in the know and see a show at the unassuming Columbia Halle. With its outdated exterior, clueless passersby forgo one of the top venues to see concerts in Berlin. Past its simple exterior lies an ultramodern setup that illuminates the entire space especially when bands such as 3 Doors Down and Joe Satriani stop by this summer. As one of Berlin's most beloved and well-preserved venues, Admiralspalast hosts a variety of shows and concerts to please everyone. Originally established as a 24-hour indoor funhouse, this venue now features comedy shows and performances by Iron and Wine and Bonnie Raitt.
Muffathalle - Munich
While exploring Munich, be sure to check out some of the city's awesome concert venues for the hot shows passing through this summer. Since its conception as a water pumping station in 1883, Muffathalle has since been redesigned into an urban-chic music venue. During the summer, enjoy outdoor drum and bass shows or rock out in their modest indoor space to artists such as Ellie Goulding and Irie Révoltés. Set northwest of Munich's city center is the expansive, multipurpose venue, Olympiahalle. While not an ideal place to get up close to your favorite bands, you will have the chance to dance alongside thousands of fans to big names such as Eric Clapton and Alicia Keys this summer. Once an ironworks factory, Zenith die Kulturhalle has maintained its industrial vibe even in its current role as a venue for cultural events. Enjoy your summer evenings at any one of the diverse concerts happening at Zenith die Kulturhalle such as Sean Paul or Atoms for Peace to experience some of the best concerts in Munich.
By Jackie DeJesse, Party Earth writer.
For more articles and reviews, go to Party Earth.