America's capital, Washington, D.C., has a dense history, and the multitude of monuments and museums can seem overwhelming for a traveler. For summer sightseers eager to explore the city's rich history, make sure to spend time outside of exhibits and memorials to engage in the many relaxing things to do in D.C. Take a break from sightseeing to enjoy brunch on an outside patio, hike along a trail with historical landmarks, eat fish tacos at a hip beach-themed restaurant, and order chili at a landmark D.C. restaurant.
Brunch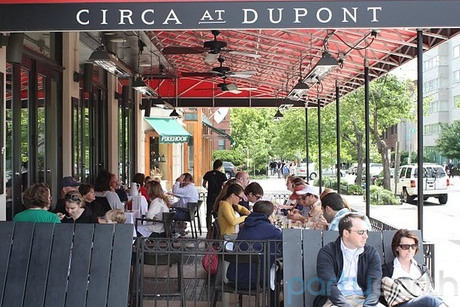 Begin a day of tourism by having brunch in Dupont Circle, the most famous circle in the District. CIRCA at Dupont is a restaurant and bar with a relaxing atmosphere and sleek furnishings. CIRCA's outdoor patio is an excellent spot to have brunch on the outdoor patio, until as late as 4 pm. Past this time, patrons can indulge in CIRCA's happy hour offers and, later in the evening, drink to the Top 40 hits and hip-hop, and mingle in the trendy singles scene.
Be Active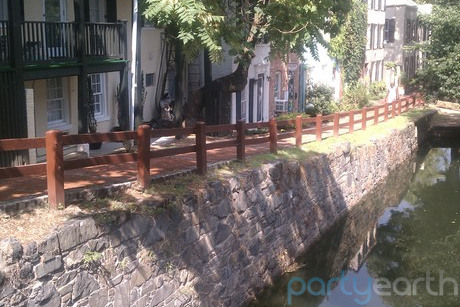 For outdoor excursions, there are a variety of parks in Georgetown. In particular, hiking in the C&O Canal is a fun outdoor activity for locals and tourists alike. The C&O Canal runs parallel to the Potomac River and entails a 184.5-mile-long, uninterrupted trail with many historic sites such as the old lockhouses. Hikes can range from single day trips to backpacking excursions past the Great Falls of the Potomac, along the base of the Appalachian Mountains, to end in Cumberland.
Enjoy the Sunset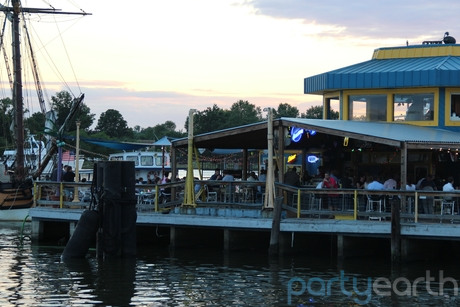 Of the many things to do in the Southwest Waterfront, stopping by Cantina Marina to have a drink, taste their famous fish tacos, or just catch a sports game is a must. Located on a dock over the Washington Channel, Cantina Marina provides great sunset views over the water. This funky, beach-themed restaurant and bar also attracts a wide range of clientele, including young professionals looking to relax after work, boisterous sailors, and mellow houseboat residents. Cantina Marina, which is close in proximity to the Nationals Park, is also a popular viewing spot for baseball fans on game days.
Stay Out Late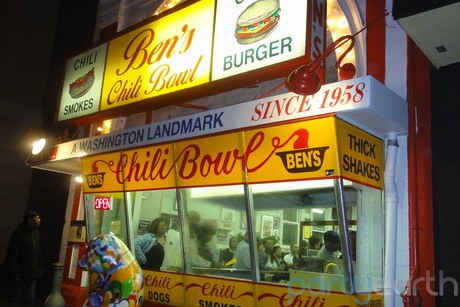 After a day of tourism, stay out late by enjoying late night food in the U Street Corridor. A landmark restaurant, Ben's Chili Bowl is right next to Lincoln Theater, and was the place of many protests during the 1968 D.C. riots. Nowadays Ben's Chili Bowl is a celebrity hot spot, with its walls displaying photographs and autographs from famous people, most notably Bill Cosby and President Barack Obama. The tasty menu offers both meaty and vegetarian chili, turkey burgers, tuna sandwiches, and subs, and delicious strawberry milkshakes.
This article is by Mariah Morton, Party Earth writer.
Click here to get the inside scoop on the best concerts, festivals, parties, and more in your city every weekend!