Unfortunately the weekend only comes, appropriately enough, once a week, and sadly only consists of two days. It's fair enough to say that once it finally arrives, we want to make the best of it! However, sometimes it's hard to know what to do on those two important days every week. Especially since living in Los Angeles, we are surrounded by countless great restaurants, venues, clubs and bars to choose from. But don't fret, here at Party Earth we've put in careful thought and have come up with the perfect night out in Los Angeles for students.
La Barca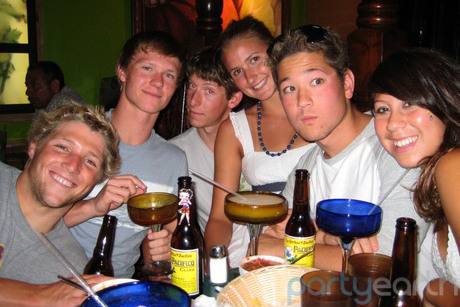 It's five o'clock and it's finally time to start your weekend. A great place to go and catch some unbeatable Happy Hour food and drink specials is a Mexican joint called La Barca. Located in South Central, a few blocks from USC's campus, La Barca can be a hard restaurant to locate. However, one glimpse of the long line of people waiting outside what looks like a hole-in-the-wall restaurant, and you'll immediately recognize it. Over the years, La Barca has become a favorite gem to many of the USC students and local residents alike. It provides the perfect fun and lively spot for people looking to unwind from a busy week. Once seated, the service is super attentive and you'll never have to wait too long to receive an order. What makes La Barca's Happy Hour so exceptional is their amazing $2.50 margaritas. They are often times very generously too strong and equally delicious. There are a selection of different flavors as well, from peach, pineapple, strawberry and mango. After one sip you will not be able to put it down. La Barca's $3 tequila shots also always help get the night started! Another plus is that La Barca's food is just as delicious as their drinks and unlike many other restaurants, their Happy Hour specials run until 8pm. So come here to get your weekend started -- you will not regret happy hour here although you may not remember it either!
Supperclub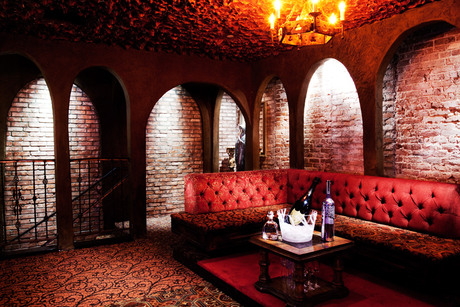 Now it's time to properly get the night going. Once you're feeling good, a fun place to go dance and keep the drinks flowing is Supperclub. Located in the middle of Hollywood Boulevard, Supperclub is literally in the heart of Hollywood. It has a prime location with plenty of other options surrounding it that will appeal to everyone in the group. However, Supperclub should not disappoint. It features one of the best dance floors in Hollywood located right in the middle of the club, with high ceilings, and an all white interior. Although Supperclub attracts a sizable crowd, the club is large enough to have fun without restricting yourself to a square foot of space. The resident DJs (Vice) plays a good mix of house, electronic, hip-hop, and top 40's music. Occasionally, the club will feature a well-known international DJ like John Dahlback or the EC Twins. It's not as exclusive as Greystone Manor, but is much larger and proves just as much fun, with less hassle to get in and reasonably priced drinks.
Avalon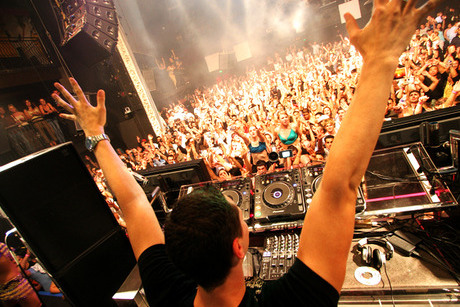 It's coming to the end of the night, or rather, the time the club closes (2 a.m.) but you still aren't ready to call it a night... Not to worry, because luckily you have a few options to choose from! If you want to stay out dancing/clubbing even longer, Avalon is right around the corner. Avalon provides some quality house music and an even larger dance floor than Supperclub (about twice its size). Located off of Hollywood and Vine, Avalon has been a historic dance club hotspot since the 1920s. It's a huge venue with high ceilings and one of the only clubs in LA that doesn't close 'till the wee hours of the morning.
Kitchen 24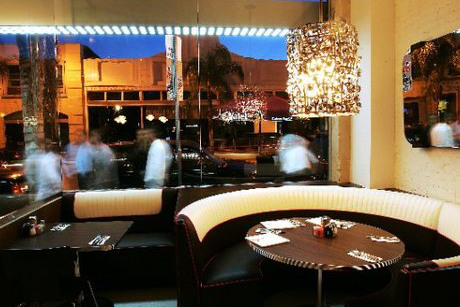 It's around 4 a.m. and I'm sure your group has probably worked up quite an appetite by now. It's time to stop by one more place before ending the perfect night in Los Angeles -- Kitchen 24. Located on North Cahuenga Blvd, it is a short walk or very cheap cab drive away from Avalon. Kitchen 24 has a cool diner feel but with an eclectic, modern, contemporary touch. Their menu is very diverse and consists of a variety of delicious options, which is perfect at 4 a.m. in the morning. Plus they have great dessert options -- dessert cocktails, gourmet cupcakes with daily special flavors, and cool old school candy sold either individually or by the pound at the front counter. Stopping in at Kitchen 24 to will be the perfect stop to finish up your evening and recount the events of the night!
By Ellie Doran, Party Earth writer.
For more articles and reviews, go to Party Earth.