L.A. natives are so accustomed to beautiful weather year round, that it's often easy to forget what a special time of year summer is. Sure, the weather in August isn't all that different than it was in the spring, or than it will be in the fall, but it's important nonetheless to take advantage of all the unique, seasonal activities that L.A. has to offer. From chillaxing by a hotel pool to surfing at one of the numerous SoCal beaches, take some time during the remainder of the summer to soak up some rays and enjoy the various things to do in Los Angeles during this time of year.
Relax Poolside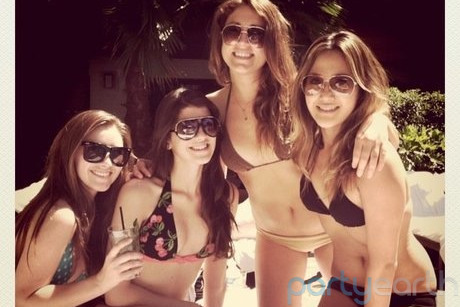 Hotel bars in Hollywood are hot spots for some of L.A.'s trendiest residents and visitors, from celebrities and socialites to their hipster friends. For a glamorous afternoon in the sun, check out Tropicana Bar at the Roosevelt Hotel. This hotel bar is conveniently located right next to the pool, where you'll find beautiful women and men sipping on cocktails by their cabanas or splashing on pool toys in the water. Wednesdays during the summer, Tropicana hosts a weekly pool party, Night Swim, so the fun doesn't have to stop when the sun goes down.
Catch a Game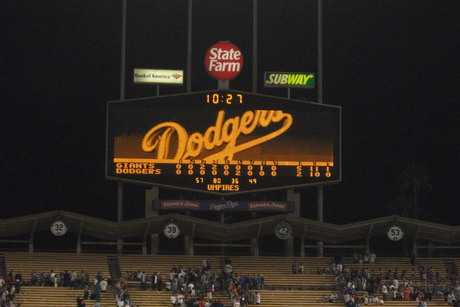 If you're in the L.A. area during baseball season, catching a Dodgers game is a must. Sure, Dodger Stadium isn't the glitziest ballpark around (although there is currently a $500 million renovation project in the works), but nothing screams summer like chowing down on a Dodger dog while cheering for your favorite team. Grab a few friends, sip on a couple brewskies, and cheer as loud as you can - maybe you'll even have a few seconds of fame on the stadium's Jumbotron.
Party Outside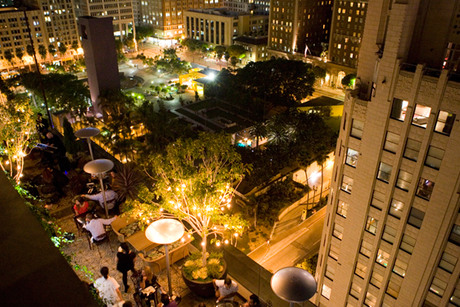 If you're in the mood for a classy night out, look no further than Perch, one of the rooftop bars in Downtown LA. Whether you're on a first date or out with a group of friends, Perch is the ideal spot for getting dressed up, dancing to live music, and noshing on some gourmet French food. Make sure you don't leave without checking out the picturesque views of Downtown Los Angeles - you'll probably want to snap a few pictures.
Go to the Beach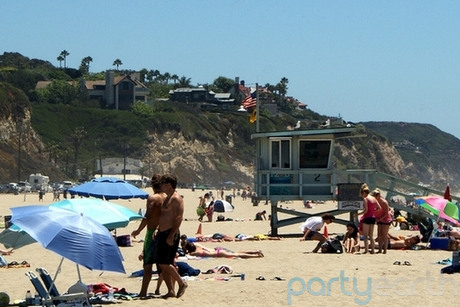 L.A. is home to countless beaches, but if you're looking get your surf on, Zuma is the place to go. Located in Malibu, this beach is known for its gnarly waves and clean water conditions. Surfing not your thing? Lay out and watch as locals and tourists show off their skills in the water. If you're a first timer and the beach looks strangely familiar, you may have seen it on TV - this sandy spot was sporadically used as the set for the 90s television drama Baywatch.
This article is by Harper Wayne, Party Earth writer.
Click here to get the inside scoop on the best concerts, festivals, parties, and more in your city every weekend!