What are the activities that one can do in the Los Angeles area for a day? The real question, however, should be what isn't there to do in Los Angeles for a day? With so many hot spots and things to do in Los Angeles spanning from Hollywood, to Venice and Santa Monica, through Downtown, it's hard to choose just one location to fill up 24 hours. But with all those locations, don't forget about the often-neglected middle child, the South Bay, as it too has just as much to offer as its neighboring cities.
Shipwreck Hiking Trail
Most people don't know that the South Bay offers just as many hiking spots as that of the Hollywood Hills or Malibu and with equally as stunning views. If you plan on spending the day in South Bay, a good way to start off the morning would be a hike in beautiful Rancho Palos Verdes. Although PV is located deeper in the South Bay, the views that the hike provides are more than worth the drive! A favorite is the Shipwreck Hiking Trail. Map out the intersection of Cloyden and Paseo Del Mar and find parking around this intersection. The storm drain is right by this intersection between two houses. Walk down along the storm drain till you hit the shore and then you'll walk along the beach for about two miles. You will see parts of the shipwreck strewn about the beach and you can also explore the small tide pools along the way. After about two miles you will hit the wreckage, which is a skeleton of a Greek Freighter, called the Dominator that crashed on the shore over 40 years ago. The hike is not too strenuous and provides spectacular views of the ocean.
North End Caffe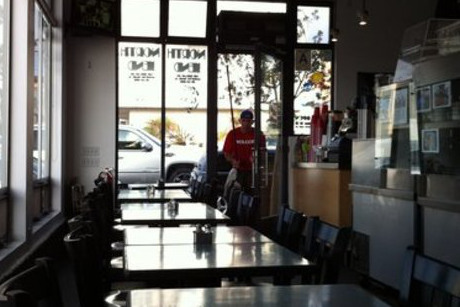 After you are done with your hike it is time to recharge and refuel. Head to Manhattan Beach and hit up North End Caffe to catch some brunch. They are a small family owned restaurant known for their amazing breakfast sandwiches and they were jut recently featured on Guy Fieri's, Food Networks show- Diners, Drive-Ins and Dives. The café is also conveniently located a few blocks up from the beach, so once you are done enjoying your meal, it'll be time to go lay out on the beach, catch some rays, and cool off in the ocean.
Ocean Bar & Lounge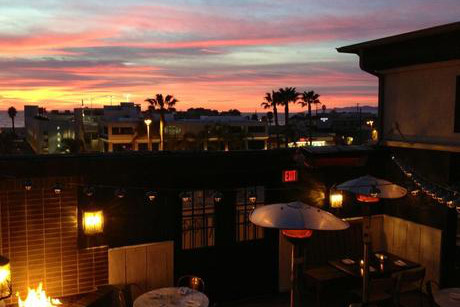 As the sun starts to set, it's time to pack up your beach stuff and catch Happy Hour on Hermosa Pier. Hermosa pier is within walking distance from Manhattan Beach and features a variety of restaurants, bars, and shops. A fun place to get some great happy hour deals and eat some decent bar food is Hennessy's. As it gets later, Ocean Bar & Lounge is located a few blocks up from the pier and is a favorite Hermosa Bar to many of the locals. It features three different levels with a rooftop bar, an indoor dancing area, and a bottom level bar that is usually more relaxing and quieter for conversation. Ocean Bar is the perfect place to end your day in the South Bay.
By Ellie Doran, Party Earth writer.
For more articles and reviews, go to Party Earth.