When some of us were kids, we thought people in their 80s had to be burped. But the older one gets, the younger everyone over 50 or 60 looks. Christie Brinkley. Need we say more? Alright, she's only 60 but in 20 years she'll be 80, and we all know how time flies.
Pat Boone turns 80 this year. I know! Oh, Bernadine! Please say it ain't so! Then, I discovered that his "April Love" co-star -- Shirley Jones -- also turns 80 this year. Stop it! How did Debbie Reynolds go from a 20-something pubescent "Tammy" to a spunky senior citizen? And there are more. We found 44 celebs who will turn 80 to 89 this year, and while most can't turn cartwheels any longer, not one is drooling. My, how we have changed our perception of old age. These celebrities all gained our respect on so many levels over the years, so let's shout Happy Birthday this year to the following octogenarians as we go down memory lane:
Pat Boone -- June 1, 1934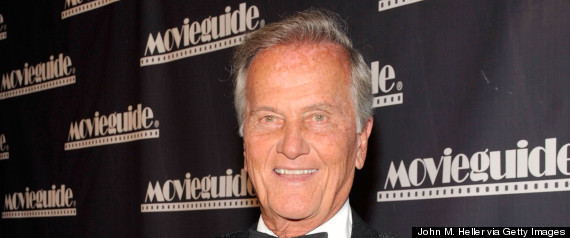 Those white buck shoes and his No. 1 hit "Love Letters in the Sand" were Pat Boone's trademarks in 1957. Fast forward to 2014. He's now pushing Safe Step Walk-In Tubs... which obviously means he's still squeaky clean, and we love him for it! He will be 80 on June 1.
Shirley Jones -- March 31, 1934
Mostly known for playing Shirley Partrich on "The Partrich Family," Shirley Jones was once quite the movie star: "Oklahoma," (1955);" "Carousel," (1956); "April Love," (1957); and "Elmer Gantry," (1960) -- for which she won the Academy Award for Best Supporting Actress. She will be 80 this year.
Donna Douglas -- Sept. 26, 1933
Elly May Clampett cannot possibly be turning 81 this year! It's just not possible. How adorable was she on "The Beverly Hillbillies" when it was on the air from 1962 to 1971? Who else is in denial about this?

Jerry Stiller -- June 8, 1927
Jerry Seinfeld's TV father and Ben Stiller's real father will be 87 this year. "Serenity NOW!!"
Ann Meara -- Sept. 20, 1929
Ben Stiller's other parent -- comedienne Ann Meara (Stiller & Meara, "The Ed Sullivan Show," priceless) -- will turn 85 in the fall. Let's have One more stand-up routine with your husband, please! Jimmy Fallon must have your phone number.... Who talks in their sleep? Who's not a morning person? Who gets up to pee four times a night? Who could use a little more fiber in their diet?
Little Richard -- Dec. 5, 1932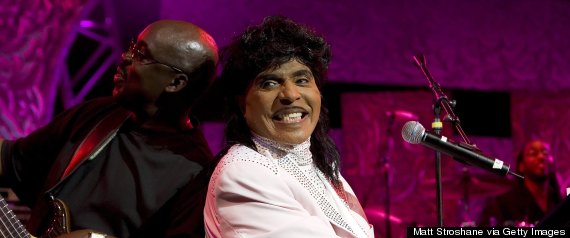 Rock and Roll pioneer Little Richard will turn 82 in 2014. The Rock and Roll Hall of Fame called his name in 1986 and rightfully so. "Good Golly Miss Molly," "Rip It Up," "Slippin' and Slidin," "Long Tall Sally." Listen to those hit songs and just try to sit still. Not even possible!
Carol Burnett -- April 26, 1933
"The Carol Burnett Show" (1967 - 1978) was arguably the best sketch/variety show in the history of television. That's not even debatable. It's just a fact. The comedic genius we know as Carol Burnett will be 81 on April 26. And, yes, we're "so glad we had this time together."

Mel Brooks -- June 28, 1926
You know his work: "Blazing Saddles," "The Producers," "Young Frankenstein," "High Anxiety," ... and on and on and on... So funny, such a talent. The "2000 Year Old Man" and Carl Reiner's best friend turns 88 on June 28.
Angela Lansbury -- Oct. 16, 1925
Broadway, film and television have been conquered. Angela Lansbury made her mark in all three mediums. Best known as her portrayal of Jessica Fletcher in the CBS murder mystery series, "Murder, She Wrote," the prolific actress/singer will be 89 on Oct. 16.
James Earl Jones -- Jan. 17, 1931 There is no denying that actor James Earl Jones is the whole package: That voice (Darth Vader in the "Star Wars" series; Mufasa in Disney's "The Lion King"); That acting: "Driving Miss Daisy" on Broadway and his incredible film work makes him a triple threat. Everybody's favorite actor turned 83 on Jan. 17.
Regis Philbin -- Aug. 25, 1931.
Ladies and gentlemen: The irresistible Regis Philbin! Seems like he should be about 105... hasn't he been around forever -- sidekick to Joey Bishop back in the day. He doesn't look a day older than 82 even though he will be 83 this year. We love you, Regis! We're kidding! Joking! You look Wonderful!!
Christopher Plummer -- Dec. 13, 1929
Who can forget Captain Von Trapp in the 1965 film "The Sound of Music." So debonair, so handsome. The Tony, Emmy, Golden Globe, Academy Award winner turns 85 on Dec. 13, and he's still got it going on!
Sean Connery -- Aug. 25, 1930
Bond. James Bond. The original James Bond (and nobody does it better) and one-time People mag's "Sexiest Man Alive" will turn 84 this year... and he could just be the sexiest AARP member alive today.
William Shatner -- March 22, 1931
William Shatner is just cool. And a darn good actor. Beam him up to me any day. The "Star Trek" actor will be 83 this year. Don't mess with Capt. Kirk. Ever.
Joan Rivers -- June 8, 1933 Joan Rivers' face turns 25 but the rest of her body turns 81 on June 8. (Is she laughing?)
Willie Nelson -- April 29,1933
Nobody sings country music like Willie Nelson. He's got one of the best bodies of work of any singer -- in any genre -- period. "Whiskey River," "Mommas Don't Let Your Babies Grow Up to Be Cowboys," "On The Road Again," "Blue Eyes Crying In the Rain"... just look here. The "Red Headed Stranger" turns 81 this year.
B.B. King -- Sept. 16, 1925.
They don't call B.B. King the King of the Blues for nothing. Could you just sit and listen to him play that guitar all day? In 2011, "Rolling Stone" named him the No. 6 Greatest Guitarist of All Time. The Jazz Meister turns 89 this year.
Gene Hackman -- Jan. 30, 1930
Okay, doesn't it seem like Gene Hackman has been in hundreds of movies... maybe thousands? He was everywhere until 2008 when he announced his retirement. "The French Connection" actor turned 84 on Jan. 30.
Michael Caine -- March 14, 1933
It's Sir Michael Caine if you please. The English actor with the Cockney accent will be 81 on March 14. If you want to know more, check out one of his memoirs: "The Elephant to Hollywood," circa 2010.
Harry Belafonte -- March 1, 1927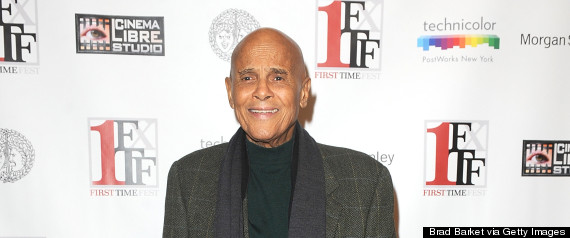 We're all just wild about Harry! The "Banana Boat Song"with his signature lyric "Day-O" never gets old. It's hard to wrap our heads around the fact that this Grammy, Emmy and Tony Award winner will be 87 this year.
Sidney Poitier -- Feb. 20, 1927
Sidney Poitier became the first African-American actor to win an Academy Award for Best Actor in 1963 for his role in "Lilies of the Field." Truly one of the great actors of All Time, Mr. Poitier turns 87 on Feb. 20.
Debbie Reynolds -- April 1, 1932
Who will ever forget Debbie Reynolds in the classic movie, "Singin' in the Rain" -- one of the greatest musicals ever produced. Although she's had her personal ups and downs (Eddie Fisher left her for Elizabeth Taylor... so wrong!), the "Tammy" actress will hit the 82-year mark on April 1.
Cloris Leachman -- April 30,1926
That 70s actress ("The Last Picture Show" - 1971; "The Mary Tyler Moore Show" - 1970-1977) has quite the resume in the world of entertainment including a turn on "Dancing With the Stars," at the age of 82. Say Happy Birthday on April 30 when this dynamo will turn 88.
Rita Moreno -- Dec. 11, 1931
Rita Moreno lit up the screen when she played Anita in the 1961 film "West Side Story," -- and, incidentally, won the Best Supporting Actress Academy Award for her role. The beautiful Puerto Rican actress will be 83 this year.
Fats Domino -- Feb. 26, 1928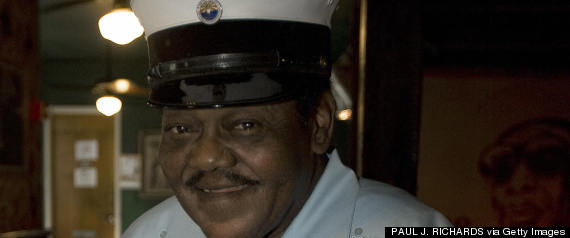 Oh how I wish Fats Domino would pay me a visit. I've always wanted to meet the man who made me love him so much every time I heard him sing "Blue Berry Hill," "I'm Walkin,'" and "Ain't That a Shame," and watched him court the world with his unique style of Rock 'n Roll. He will be 86 on Feb. 26. Happy Birthday dear Fats. You are on everyone's list as a true legend of Rock and Roll!
Don Rickles -- May 8, 1926
If you haven't been insulted by Don Rickles, then you haven't been living right. I had the pleasure of being "put down" by the insult-meister when I interviewed him last year (he refused to follow me on Twitter!). Can I at least help you blow out your 88 candles on May 8, Mr. Rickles? (Didn't think so.) Love you just the way you are!
Betty Lynn -- Aug. 29, 1926
Dear Thelma Lou: Barney Fife will always love you!! And, so will Andy Taylor... and the whole town of Mayberry. See what Andy Griffith said to Betty that may surprise you when they worked together on "The Andy Griffith Show." We love you Betty Lynn! Hope to see you on Aug. 29 when you turn 88!
Jim Nabors -- June 12, 1930
Another favorite of "The Andy Griffith Show," Jim Nabors, who portrayed the tank-only-half-full small-town loveable airhead, Gomer Pyle. Pyle eventually went into the Marines -- "Gomer Pyle, U.S.M.C." Hard to believe he will be 84 on June 12. Shazam!!
Bob Newhart -- Sept. 5, 1929.
Who's funnier than Bob Newhart? Nobody! He can't open his mouth without someone laughing out loud. The lights are always on inside his head... read the HuffPo interview with Bob, you'll see. Bob will turn a spry 85 on Sept. 5.
Dick Van Dyke -- Dec. 13, 1925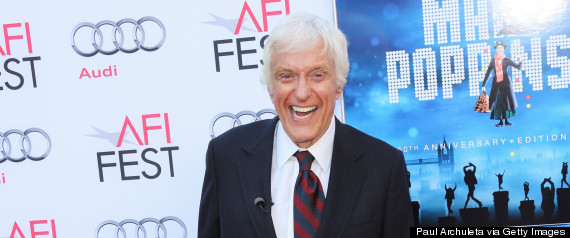 Dick Van Dyke. The man who just won't grow up. (He told us, "Emotionally, I'm about 13" last year in our candid interview). If we all subscribed to the "Mary Poppins" actor's philosophy of life, we would be a much happier bunch! Happy Birthday to you DVD on Dec. 13 when you'll be 89!
Rance Howard -- Nov. 17, 1928
Rance Howard is a movie star. Make no mistake about it. Yep, he's Ron's dad, but he's been taking his lunch box to work for over 60 years, having been a very successful character actor on TV and in some of Hollywood's best films (most recently "Nebraska."). Catch our interview with him in 2012 where he spoke about working with Paul Newman in "Cool Hand Luke." He will turn 86 this year.
James Best -- July 26, 1926
Think Sheriff Rosco P. Coltrane, "Dukes of Hazzard," 1979--1985. It's hard to imagine any other actor playing that part. James Best was no Brando, but so what. We'll never forget the actor who played the bumbling brother-in-law to Boss Hogg. Rosco, er, James will be 88 this summer.
Ed Ames -- July 9, 1927
Ed Ames was probably the most well-known member of the1950s singing group "The Ames Brothers." No one throws a tomahawk quite like Ed Ames as Johnny Carson found out. The "My Cup Runneth Over" singer provided one of Johnny's favorite moments on "The Tonight Show" with this little demonstration. (And, of course, don't try this at home!) Ames turns 87 this year.

Barbara Walters -- Sept. 25, 1929
Talk show host/news anchor Barbara Walters is an icon, a legend, a pioneer and a trail blazer. "The View" creator and host will be stepping down this year only to leave a huge void when her chair is empty. (They need to put an empty chair up on a pedestal behind the desk after she leaves.) Miss Barbara is our choice for 'Most Fascinating Woman Alive!' Happy 85th Birthday to you, Barbara, on Sept. 25!
Chuck Berry -- Oct. 18, 1926 Chuck Berry not only sang Rock 'n Roll music, he defined it! The "Johnny B. Goode" singer was one of the first pioneers of the genre to be inducted into the Rock and Roll Hall of Fame. John Lennon once said, "If you tried to give rock and roll another name, you might call it 'Chuck Berry.'" Enough said! Berry will turn 88 on Oct. 18.
Tony Bennett -- Aug. 3, 1926
Not many artists can sing jazz, standards, show tunes and pop music with the eloquence of the master himself -- Tony Bennett. The "Rags to Riches" singer can do it all. We can never hear his signature song, "I Left My Heart in San Francisco, without the "swoon." Mr. Bennett will turn 88 this year.
Carol Spinney -- Dec. 26, 1933
Carol Spinney will be 81 this year but his alter egos, Big Bird and Oscar the Grouch, will forever be young at heart.
Cicely Tyson -- Dec. 19, 1933
Cicely Tyson won two primetime Emmys for her role in the miniseries "The Autobiography of Miss Jane Pittman" in 1974. How is that possible? Check it out here. Miss Tyson will be 81 on Dec. 19.
Tim Conway -- Dec. 15, 1933
Alright, Tim Conway, what's so funny? I'll tell you what's so funny -- his autobiography: "Tim Conway, What's So Funny?" Carol Burnett's sidekick -- "The Carol Burnett Show" -- and the man we know as "Dorf," is truly one of the funniest comedians who ever took a deep breath. He will be 81 on Dec. 15.
Ken Berry -- Nov. 3, 1933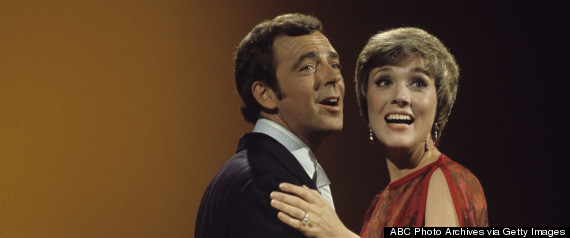 "F Troop," Mayberry R.F.D.," "The Carol Burnett Show, "Mama's Family." What do they all have in common? Ken Berry. Not a bad resume. The actor, dancer, singer will be 81 on Nov. 3.
Mamie Van Doran -- Feb. 6, 1931
One of the original "sex kittens" of her day, Mamie Van Doran was signed by Universal Studios when she was 18 to give Marilyn Monroe a little competition. The "Teacher's Pet" actress turned 83 on Feb. 6
Florence Henderson - Feb. 14, 1934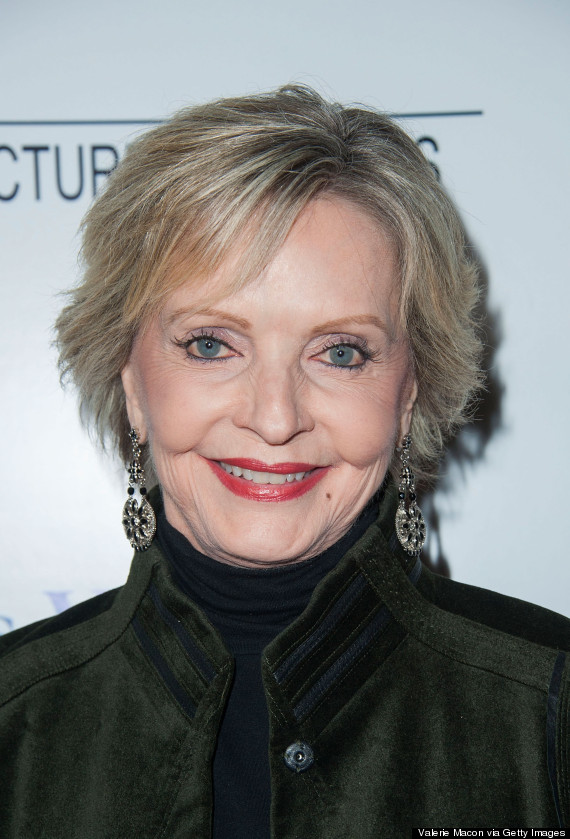 Valentine's Day will be special this year for "The Brady Bunch" mama. Florence Henderson will turn the big 8-0 on Feb. 14. "Here's the story of a lovely lady..."
Judi Dench -– Dec. 9, 1934
Dame Judi Dench is having a good year. The seasoned actress who made her professional in 1957, has had quite the career, winning an Academy Award for Best Supporting Actress in 2000 for the film "Chocolat." The "Shakespeare In Love" actress is nominated this year for Best Actress in "Philomena." She will turn 80 on Dec. 9.
http://en.wikipedia.org/wiki/Judi_Dench
June Squibb -– Nov. 6, 1929
June Squibb may not be a household name -– yet, but hold on to your hats. The "84-year-old-rookie" actress is up for an Academy Award for Best Supporting Actress in this year's film "Nebraska." Take a peek at Ms. Squibb's story in Marlo Thomas' "It Ain't Over" series, here. Ms. Squibb will be 85 on Nov. 6.
Earlier on Huff/Post50:
PHOTO GALLERY
Post 50 Celeb Men Rocking Gray Locks