While a certain class of people, myself included, obsess about our iPhones, there's a quieter yet bigger cell phone revolution going on: the worldwide growth of prepaid phones.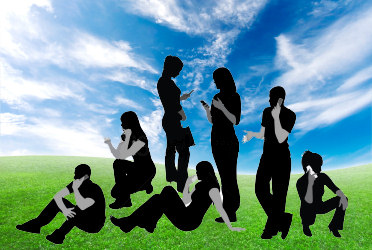 Prepaid phone plans, where you pay as you go with no contract, are the largest and fastest growing category of mobile phones. According to Strategy Analytics, the worldwide share of prepaid mobile subscriptions in 2010 is over 74% while the net additions of new subscribers are over 84% prepaid.
Even in North America, where we usually prefer to "pay after" rather than "pay before", the net additions of new prepaid subscribers now exceed the additions of postpaid.
With 3.8 billion prepaid phone subscribers worldwide, it is difficult to pin down the profile of a typical user. People concerned with managing their money simply are likely to choose prepaid mobile phone plans.
But prepaid phones aren't just for the financially challenged. A few weeks ago, I visited the San Francisco offices of a high-tech start-up company and asked their young, super-smart, software developers "who has a prepaid phone?" Eight out of ten raised hands.
The software developers said avoiding bills is the main benefit of prepaid phones. There are several others I've heard mentioned:
no long-term contract
no surprises on the bill
the ease and speed of getting a new prepaid phone (I tested this myself by going to a big electronics and appliances store and asking for three different prepaid subscriptions, out of the choice of eight service providers on offer. I was out of the store in under 20 minutes)
the low entry prices (:$80 was the grand total for my 3 prepaid phones, including a starter kit of about 15 minutes for each phone).
Granted, my $25 prepaid plans did not come with fancy handsets, although one of them had a 2M pixel camera and another one had an MP3 player and FM radio. At the higher end, Boost Mobile and Metro PCS both offer a Blackberry plan for $60/month with no contract.
Prepaid phones already are attractive and new developments are making them even more so:
Service providers are lowering the price of all-inclusive, no-contract plans: as of this writing, the new entry point is40 for unlimited minutes, text messages and web access;
High end services like 3G data speed, gigabytes of memory and full slide-out QWERTY keyboards are now available on prepaid plans;
Buying airtime is getting easier. Most service providers let you purchase minutes from their website using credit cards. Some of the monthly all-you-can-eat plans have the option of automated renewals with a credit card on file. And a new service from my company, Plastyc, lets people add minutes to their phones or their friends' and families' phone around the globe from within a Visa prepaid card, without having to register the card on any site or going to a store to buy a refill pack.
The ability to buy minutes for others is great for all kinds of people. For instance, companies like Blackstone Online and Transfer-To are building international mobile refill networks allowing US consumers to add minutes to their parents' or friends' prepaid phones back home, so now you can add 100 rupees of airtime to Mom's phone in Mumbai to help her call her friends.
So while the iPhone grabs the lion's share of attention, not everyone can afford or wants an expensive phone with an expensive contract. Prepaid phones are an increasingly attractive option.