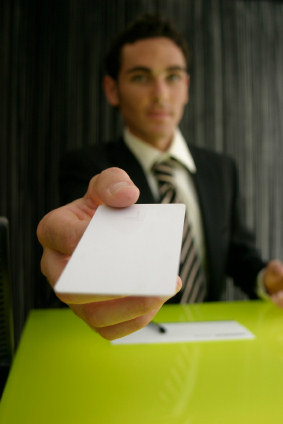 As college students head back to campus, a financial question of the moment for students and parents is whether to set up credit or debit accounts to back up the plastic in your wallets?
This question, of course, is spurred by bank and credit card changes sparked by recent CARD Act legislation that restricts how people under age 21 can access credit cards, and other new provisions that limit banks' use of automatic overdraft fees.
Many articles spell out the difference between credit and debit accounts. Which is Better, Credit or Debit by Mark Huffman at ConsumerAffairs.com is one good one.
But in spite of the new regulations, you have to be careful with credit cards and traditional banks. Some banks appear to be bending the rules and letting people below the age of 21 sign up for their credit cards. Read The Real New Student Credit Card Rules for a good summary. And starting in April 2011, many banks are expected to start charging substantial checking account monthly fees to compensate for the loss of other fee revenues when the Dodd-Frank Wall Street Reform and Consumer Protection Act takes effect. So, look forward to many "bait-and-switch" offers to get you to sign up now, in the hope that you will stay with them when prices shoot up.
I'd like to focus on a new category of banking -- let's call it good banking -- a category that I believe offers such great potential not only for students but also for close to 100M Americans who are ill-served or not served at all, that I've invested my time and energy into building a company in this space.
Here are the fundamental characteristics of good banking:
Anyone above 18 can sign up without having to visit a dilapidated outlet or listening to muzak in an over-air-conditioned bank lobby
No overdrafts possible, no debt: spend only what you have deposited.
No surprise fees from overdrafts or interest to pay
Reliable real-time balance available 24x7 via Internet and mobile phone
Simple budgeting tools to help avoid waste and develop good money habits
Pay anywhere for everything, by card, cash, check and direct transfers.
Here are some examples:
Many of these new banking services offer features particularly suited for college students:
managing money from cell phones; no paperwork
settling IOU's instantly between roommates for sharing the grocery shopping
receiving money deposits from parents a few hundred miles away
Most of these services are based on reloadable debit accounts, not credit cards or checking accounts, and most of them offer the key protections of traditional banking, namely FDIC protection.
As competition for the next wave of banking customers heats up, we can expect to see richer new banking offerings, with loyalty rewards, more comprehensive access via cell phones, deeper links to social networks, and more.
With good banking, college students (and parents) have more good options for managing finances without getting into debt. It tips the scale in the credit vs. debit question against credit, without limiting users to dusty (and soon to be more expansive) checking accounts.