I enjoyed an extended Cote D'Azur cruise that used to be "The French Riviera Cruise." The luxury ship is the Seabourn Legend and because it carries just 200 passengers it can navigate into some equally small ports like Collioure where Matisse painted. (These smaller-sized ships will no longer be built and the smallest currently being built will cruise 400 folks.) After the Cote D'Azur, I visited parts of Italy and Greece. I have compiled a list of favorite highlights for you.
Most incredible light to see from a cruise ship: Collioure
An ancient castle, old colorful fishing boats which bob in the water, and painters painting what appear to be masterpieces in the incredible light that make this village a profound place to visit. Then you are hit by the realization that Matisse and his contemporaries came here to paint in its gorgeous light. The Chateau Royal castle has appeared in artwork you probably know and as you walk the streets, you will recognize the storefronts and cafes from many masterpieces. You will glow in the light both inside in your heart and outside from the light: It is magical!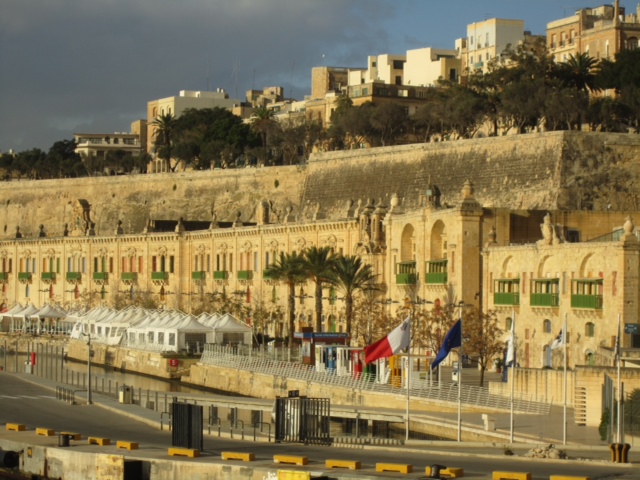 Most majestic view to see from a cruise ship: Malta
Steeped in a 4,000-year history and with an important military position, Malta has had more people go through it than an airport security line, and each culture has left behind its influence. So, when the Legend approached the noble and walled entrance to the city (which is a walking area in its entirely), you're greeted with majesty and a view more astounding than any port I have ever visited and equal in drama to Hong Kong.
You can walk to explore this fascinating piece of world history and shop for unique lace, glassware, brass and silver and take in Malta's beauty and history. They have amazing food with a heavy Italian influence, and you may wish to try timpana, a meat, tomato and macaroni pie served with local Malta wine. They eat a lot of rabbit but also have vegetarian dishes and lots of sweets including profiteroles, chocolate mousse and cheesecake. They also make their own brand of orange soda made with bitter oranges and herbs. Lots to explore here, too!
Most fun shopping when you get off a cruise ship: St. Tropez
The last time I saw Bridgette Bardot, she was out shopping with everyone else. I think she embodies St. Tropez and the glamorous chic it has come to represent since she moved to St. Tropez years ago. While shopping is fun anywhere and top designers seem to have their shops everywhere, there is nothing like the joy that comes from popping into small boutiques and coming out with bags filled with goodies! Never mind how you will pack them or where you will put them. You can worry about that later -- or buy another suitcase.
Put in your museum time at the luscious chapel Musée de l'Annonciade, filled with Impressionist and Post-Impressionist paintings. Stop for a coffee next to a gurgling fountain or sip a pastis and watch the old men play petanque under the shade of oversized plane trees. The island, named after Torpes, a Roman Christian who died around 65 A.D., celebrates him each May with a festival which makes for a great time to visit.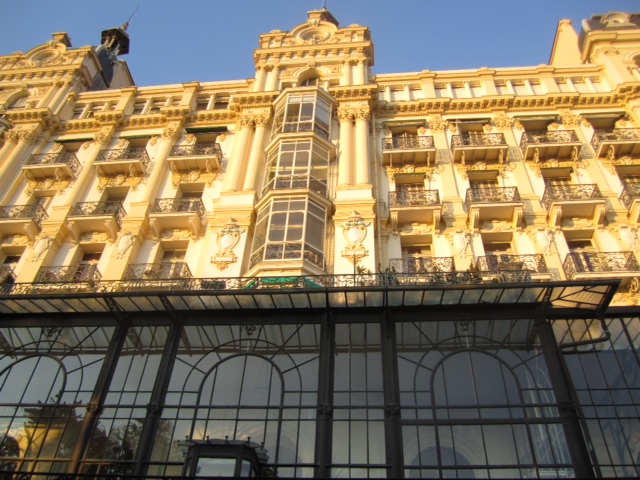 Most fun getting around on land: Nice
Foot, bus, tram or taxi are all great ways that work, are on time, have easy to read charts and graphs, tokens that work and are understandable even when the drivers don't speak a word of English -- or if your French is very rusty! Long story short: I was on my way to have lunch with the mayor of Nice and ended up taking the bus, tram and walking since I had been given the wrong address. I was able to evaluate them all while in a hurry. I only wish we had such things in our big cities, but Nice is so small that it makes it easier to run by comparison. A pleasure. Make sure you carry euros and know that taxis are tres cher or expensive and are a luxury at about $100 an hour compared to about $1 for a bus ride which includes transfers.
Now that you can get around, please go to the Marc Chagall and Matisse museums, two high points that can't be beat. You might also wish to visit the most expensive hotel where the Queen of England stays when she comes to the South of France. It's called Regina. And do visit the Flower District and get some lunch while you are there. And the opera house is gorgeous if you are staying over and can make the time. And the food is heaven on earth but I found this to be true everywhere that the ingredients were fresh and wholesome, especially France.
Most interesting cruise ship discovery: Erice
First, you must get to Sicily after the Cote D'Azur, for dessert, so to speak, to Trapani, to be exact. Trapani is an old fishing village. Then, you drive up a steep mountain to Erice, an enchanting town that is a mystical one in every sense dating back 3,000 years and shaped to honor Venus as the goddess of fertility. Corso Vittorio Emanuele, the main street, is lined with churches and palazzi and the town looks as though it were somehow fled 3,000 years ago and we have come to visit the next day! The main church has been planned in a certain place in the center of the mons veneris of the Venus shape of the town.

In this most spiritual of towns, the streets narrow to the extent that only one person may pass, but then lead to more churches, taverns and monastery buildings. There are even secret buildings. You can find a few gift shops and places to eat. I bought a few souvenirs because I thought they might have feminine magic: It's time to do some societal shifting from the warring male toward the compassionate female... It's 2012! Boats are named after women, and this must have come about because of a cruise, as primitive as it may have been
And, finally, enjoy making your plans as much as cruising because researching the places you'll visit is half the fun. Happy sails!