Kiesza steals hearts like no one since the Beatles...well maybe I exaggerate just a little, but there is that joy! And who doesn't love joy! I know I do!!!
Who ever heard of the name Kiesza? But you will be! Maybe not even Kiesza herself ever heard of it! She was simply born with it! Kiesza has recently had over 50 million hits on You Tube, that's who Kiesza is! Once you see Kiesza, you can't forget her. She's like a shot of adrenaline -- singing and dancing her way into your heart. She's pure joy in that she's like pure Ivory Soap (remember I was an Ivory Soap girl and I will never let you forget it!) only instead of soap she is...oh oh...there it goes again...pure joy! Joy, joy, everywhere -- that's how I would describe her!
And once she's in your heart, she is not leaving! She practically blew David Letterman out of the water (literally) on her American television debut a few days ago when she performed her new hit song "Hideway" and ran outside and through a fire hydrant which was spewing water sky high and got drenched as part of her hypnotizing performance! Letterman said, "You're wet!" to which, Kiesza answered simply, "I'm sorry!" and smiled up at him in her bright happy quirky way as the audience went wild!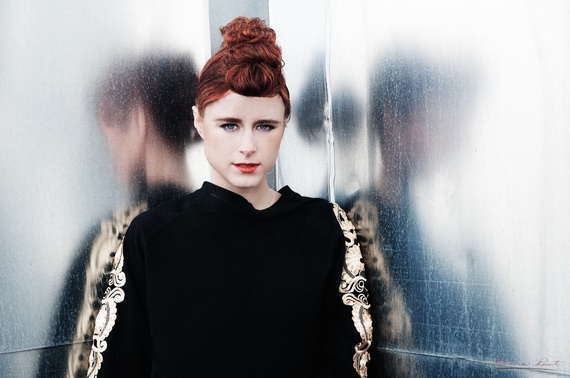 Who is Kiesza and why are you now hearing her name? Kiesza has been up in Canada and off in Norway practicing and writing music and performing the choreography that she wants to put with her music, and she's been getting ready to be discovered by the public which is now discovering her and delighting in the process.
What is a Kiesza? Kiesza ( born Kiesa Rae Ellestad) is a lively performer with a Norwegian name and a lot of Scottish ancestry who I think is such a talent that you will soon be enjoying her music, her songs, her dance as much as the rest of world which is just now embracing her as a top recording artist and the story of her discovery is such an emotionally heartwarming one that you will want to share it with your friends!
While she is just springing on the scene here in the States, I suspect she will spring high enough to spring up and over anything like a mere immortal super hero! She has been performing since childhood and even spent some time here in Los Angeles linking up with talent and writing music. But now she is based in London...with good reason!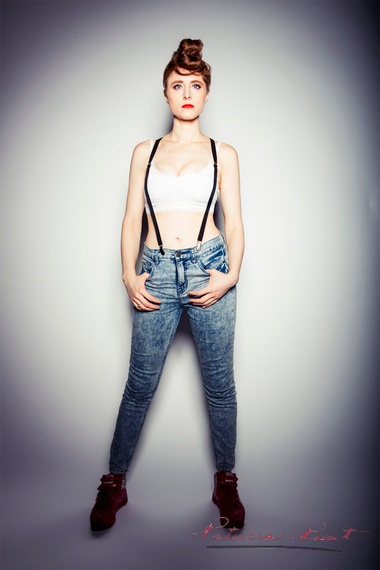 She and her videographer brother, Blaire, went to Brooklyn where they shot their own video of "Hideaway" and released it in London on a channel where you can do such things and where it immediately climbed right over Lady Gaga, Beyonce, and all the other pop divas to become number one on the charts. Zowsir -- this doesn't happen. It simply doesn't. But it did! Take heart aspiring musicians and singers of the world...of which she is will always be both, as she loves to stretch herself as an artist.
Soon, there were Lego spoofs and even a top London DJ dressed in drag who re-created her dazzling dance video frame by frame and when you see it, you'll see what fun it is and how it was shot in one take with amazing choreography. When this sort of "Kiesza phenomenon" happens, the whole world wants to see it -- because truly a new pop star has just been born!
Why? It's wonderful to watch a really great young woman with talent oozing out of her have it recognized and discovered by the public. Kiesza is now traipsing all over Europe now because when her song became number one everywhere in Europe, people now want to hear her in concert. Can you blame them? All the while, to me, at least, it's remained a decidedly family affair. Her mother is renowned for being encouraging and spiritual and it was her best friend's brother who produced the music video for "Hideaway." Why it's practically a family affair!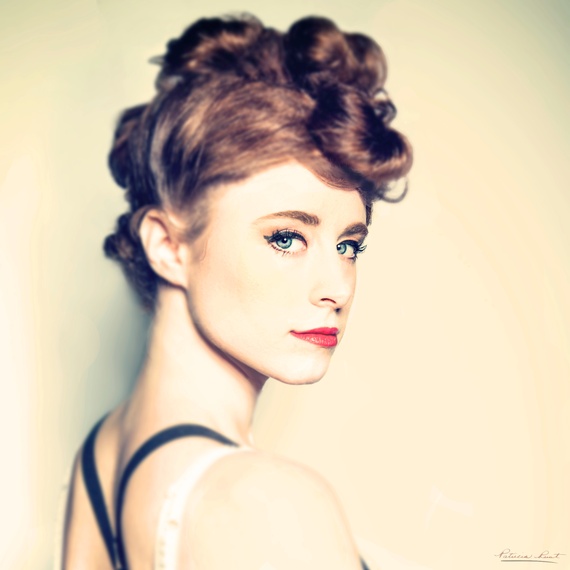 Of course, she was always Kiesza in terms of her name since that is her given name minus the "z" which she added. Kiesza has always been a personality, with a college degree, and a track record that includes time in the Canadian military as a decoder for their navy and a stint as a beauty contestant running for Miss Universe Canada. And, if you've ever spent time there, you certainly would not imagine Kiesza being from Calgary!
As she continues to release songs that will all be surefire hits (two are being readied now), Kiesza promises her public plenty of pleasurable listening and dancing ahead. She's got a unique sound that reminds me of the 90's with a slight techno edge but I am not a music critic and don't want to describe her music that can be found on You Tube or I Tunes. See and hear her here.
Wait a minute -- my godfather and uncle, Alfred Newman, won many Oscars for his composing and his sons, my cousins David and Thomas, have taught me a thing or two by now. For an amateur, I think I know sensational talent when I hear it! It may be subjective but I know I do!
I am reminded of the words of William A. Foster: "Quality is never an accident: It is always the result of high intention, sincere effort, intelligent direction and skillful execution. It represents the wise choice of many alternatives."
I may be a screenwriter, author, and, and childrens' book author but I consider it an honor to help discover Kiesza and watch her star shoot high into the sky. I know you will enjoy her, too! Soon, you will want to "Hideaway" with Kiesza! "You're just a hideaway, you're just a meaning, you let my heart escape... beyond all meaning..." and so goes the song...just one of many more coming our way; I'm sure you'll want to "Hideaway" with Kiesza!
Until next time, I'm Patricia Rust
Photos Courtesy of Kiesza