My friends Wendy and Roger, who live outside of London and have more animals than the London Zoo, have a new acquisition aside from their new puppy, Poppy. It is a lantern clock from 1720 by Mark Hawkins which came from Bury St. Edmunds.
It was made right where they live and here's the rub: It only has an hour hand. That's how it was designed and built. No minute hand. Turns out that minutes didn't used to matter all that much, which gives one pause. How do you get back to a world that doesn't spend its days counting seconds?
Go to Austria.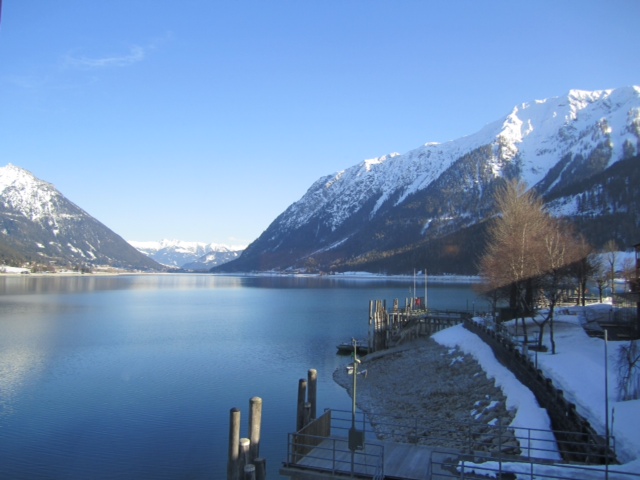 Delightful is the word that comes to mind. Travel Charme at Achensee and Puria Spa, on the immense and clear emerald green Lake Achensee, sits in the Tyrolian Mountains of Austria and getting there takes some doing. Once you're there, it is worth it. How about having a spa to yourself?
It's worth a little extra travel to be in the cleanest air eating the freshest of foods when you know that the farmer down the road has hens that laid the eggs that same morning and that the water being poured into your glass is from the glacier you are gazing at in awe. The air is so crisp you can snap it in two and there are so many ways to relax or be active that you don't know whether to play eighteen holes of golf or just laze about.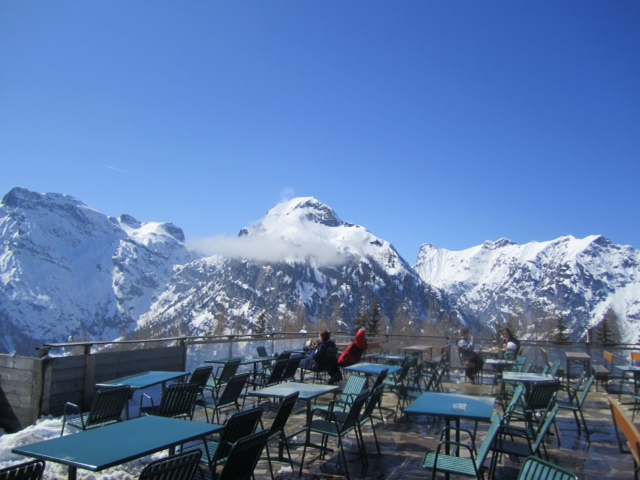 The snows are still bright white and while some people ski, others sunbathe in swimsuits next to the lake. They pop into the Jacuzzi to warm up then sit in the sun then begin the cycle again. A buffet of healthy foods and a fireplace greet inside and the friendly staff is helpful and will get you to whatever you want or need including any kind of massage, body or facial treatment. There are numerous treatment rooms, two swimming pools (one inside and another out), a golf course, boutique, gym and an area to simply chill.
The decor looks like you've slipped into the 60's with tastemaker Billy Haines designing but the warm oranges are all new and it's simply designed with light woods and retro colors and styles to look that way. And warm and inviting it is as you sip some herbal tea and daydream about one of the five course meals that come included with your room charge. You can choose from the Tyrolian menu, the spa menu, and others that are fresh and change nightly.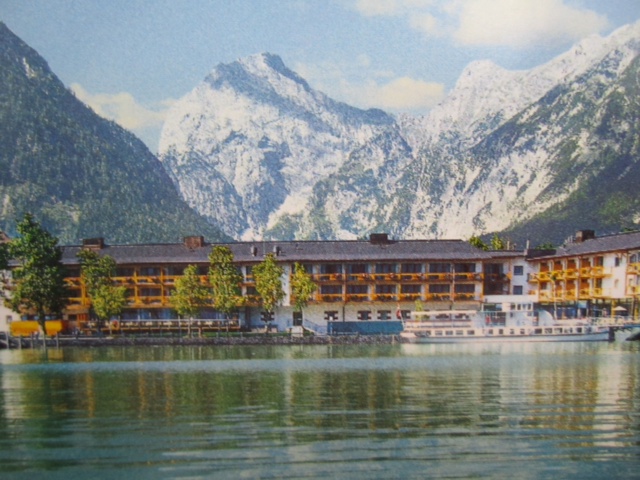 Breakfast is also included and even if you order a Continental one, they will deliver the sun and the moon and a few stars. In typical European fashion, all the homemade breads and deserts are homemade and divine! So indulge yourself -- there is little sugar used and everything is made with fresh healthy ingredients. GreenGusto is their trademark for organic products that are sourced locally and cooked to preserved nutrients freshly prepared daily using only top quality ingredients and carrying eco-certificates whenever possible.
I fell in love with the black bread that is a multi-grain bread that the staff made sure was always on hand every time I turned around! Talk about service! The hotel and spa employees are wonderful and know every guest's name and constantly ask if you need help with anything. I needed help because I wanted to have the relaxation massage which "restores tranquility" every hour I was there!
Don't worry about the language. Most everyone speaks English but do learn a few German words and phrases because it goes such a long way -- the people really appreciate it! Yes, Austrian is different but you can't study Austrian from your office in downtown Chicago. Study High German which is proper and it is received so very well. So many English words are one and the same with their German counterparts!
Even if you don't ski, take the Karwendel cable car to the top of the mountain, and depending on the time of the year, you can hike or ski cross-country, mountain bike, snow shoe, or do any alpine sport including para-gliding. I took lots of pictures and drank hot chocolate and ate a kazillion million pretzels with honey mustard. Beer is popular and their version of a light beer is half beer and half Sprite. It's what the senior citizens drink and drink it they do! I'll take hot chocolate over alcohol any day. But that's just me. I believe chocolate is more magical than love. Well, almost! www.travelcharme.com Prices vary depending on your accommodations and the season and begin at around $175 per night.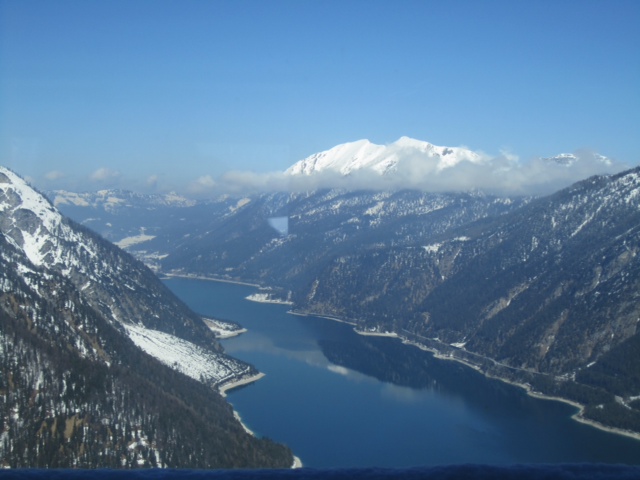 There was so much to do; it's ironic that I ended up doing a lot of unwinding. I kept thinking of the clock that only had an hour hand. I was determined to see whether I could re-connect with our ancestors from 1720 and experience an hour relative to a day! It remains a worthy goal! Maybe I'll go see Wendy and Roger and meet Poppy the Pup and see this clock in person.
Photos by Patricia Rust