A Facebook friend recently posed the question: "Who's your favorite character in hard-boiled crime fiction?"
The answers were smart and reflected knowledge of both classic and modern noir fiction. Raymond Chandler's Philip Marlowe and Mickey Spillane's Mike Hammer were among the answers. So, too, of course was Dashiell Hammett's Sam Spade. How could he not be with lines like this from "The Maltese Falcon?"
"When a man's partner is killed, he's supposed to do something about it. It doesn't make any difference what you thought of him."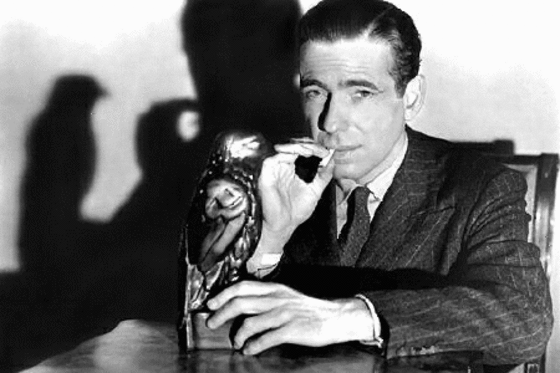 More contemporary tough guys like Dave Robicheaux from James Lee Burke's novels, Matt Scudder from Lawrence Block and Easy Rawlins from Walter Mosley were also on the list. So, too, were Spenser and Travis McGee. I think those two iconic tough guys display a tad too much sentimentality to be considered old-school hard-boiled, but no one can deny that Robert B. Parker and John D. MacDonald created protagonists who will live forever. The occasional female character also cropped up. Lisbeth Salander, from Stieg Larsson's "The Girl..." series, made an appearance, as did Sara Peretsky's V.I. Warshawski.
But the name that blindsided me was Jake Lassiter, the linebacker-turned-lawyer in 10 of my novels, including the recently released "State vs. Lassiter."
Funny thing is, just as with Spenser and Travis McGee, Jake never seemed that hard-boiled to me. Oh, there's the occasional tough-guy line: "They don't call us sharks for our ability to swim."
Then there's his comment about the sign to be found in every Miami courtroom: "We Who Labor Here Seek Only Truth." Jake's rejoinder: "Subject to the truth being concealed by lying witnesses, distorted by sleazy lawyers, and excluded by inept judges."
But is that enough? To determine whether Jake is hard-boiled or merely cynical, I recently had a not-too-friendly conversation with him:
Paul: You look like you're still in shape to play for the Miami Dolphins. How do you do it?
Jake: Being fictional helps. By the way, you look like pelican crap.
Paul: You're just peeved because I got you indicted for murder in the new book.
Jake: I don't get "peeved." I get pissed, and when I do, someone gets decked.
Paul: Let me ask you a tough question.
Jake: Take your best shot, scribbler.
Paul: You've been called many things. "Shyster." "Mouthpiece." "Shark." But murderer?
Jake: I'm not bad. You just write me that way.
Paul: Okay, in "State vs. Lassiter," your client's money goes missing...
Jake: I never stole from a client, bribed a judge, or threatened a witness, and until this bum rap, the only time I was arrested, it was a case of mistaken identity.
Paul: How's that?
Jake: I didn't know the guy I hit was a cop.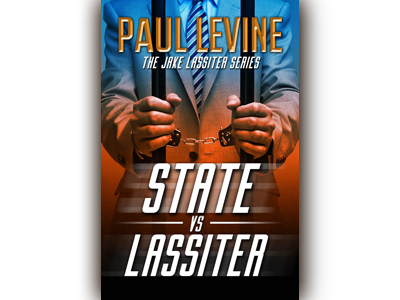 Paul: Okay, at the start of the book, you're having an affair with a beautiful woman who also happens to be your banker.
Jake: So sue me. Women think I look like a young Harrison Ford.
Paul: One keystroke, I'll turn you into an old Henry Ford. You and your lady are having a fancy dinner on Miami Beach. She threatens to turn you in for skimming client funds, and next thing we know, she's dead...in your hotel suite.
Jake: Is there a question in there, counselor?
Paul: What happened?
Jake: I take the Fifth. Ever heard of it?
Paul: You go on trial for murder.
Jake: Hold your horses. No spoilers!
Paul: "Hold your horses?" What are you, an extra in "Gunsmoke?"
Jake: Sorry if I'm not hip enough for you, scribbler. You won't find my mug on Facebook. I don't have a life coach, an aroma therapist, or a yoga instructor, and I don't do Pilates.
Paul: So you're not trendy. You're not a Yuppie.
Jake: I'm a carnivore among vegans, a brew and burger guy in a Chardonnay and paté world.
Paul: You're a throwback, then?
Jake: If that's what you call someone with old friends, old habits, and old values.
Paul: Bring us up to date. You first appeared in "To Speak for the Dead" in 1990.
Jake: Yeah, and Hollywood made a TV movie with Gerald McRaney. My ass is better looking than him.
Paul: Who should play you in a movie?
Jake: Easy. The Duke.
Paul: John Wayne? You're kidding.
Jake: "I won't be wronged, I won't be insulted, and I won't be laid a hand on." Sort of sums it up, don't it?
Paul: "State vs. Lassiter" is your tenth book. But you're facing life in prison. Is this the end?
Jake: Not entirely up to me, is it scribbler?
Paul: Last question. Do you consider yourself hard-boiled?
Jake: (Reaches across the table and pops Paul with a left jab. Ka-pow!). What do you think?
(More information about "State vs. Lassiter" and the author's other novels is available on Paul Levine's Website.)