The Orphan Master's Son (OMS) by Adam Johnson
(OMS just won the Pulitzer Prize. This was my review published in the SouthamptonPatch)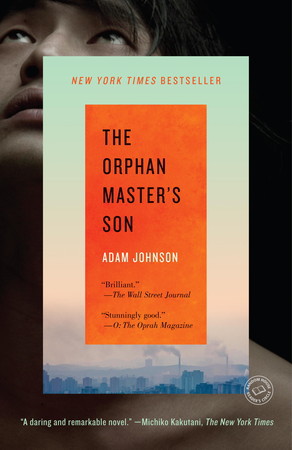 There's nothing like stargazing, especially when we're in trouble. Stargazing somehow absorbs us, bringing us back to ourselves. Watching the stars, learning their names, studying the myths behind those names, knowing the sky belongs to no one and everyone is an emancipating experience. We witness it, and it is magnificent. At least, in a country where stargazing is free. In OMS, Adam Johnson's second novel, set in the Democratic People's Republic of Korea, North Korea, one of several narrators, the voice of the loudspeakers that litter the landscape with propaganda including a cry that stargazing is banned.
In writing OMS Johnson appears to be trying to successfully capture and raise the voices of Franz Kafka in The Castle, and George Orwell in Nineteen Eighty-Four. His novel asks us to consider, using North Korea as a model, how government influences our private lives. OMS is a timely novel since we are living through an American presidential campaign in which there is a clear choice between Democrats and Republicans. You don't have to be a citizen of a totalitarian government to sort out the perils of propaganda on our privacy.
Reading in OMS about propaganda's influence on people living in a totalitarian state brings to mind the effects of our country's narratives on us. What is the American idea? How has it changed over time? What will it become? Barack Obama and Mitt Romney are answering these questions differently with the stories of their campaigns, just as Kim Jong-il did when he led North Korea, as his father, Kim Il-sung, did before him, and his son, Kim Jong-un, does now. The difference is that we're allegedly free to stargaze and do other things, whereas in North Korea people's lives are more heavily regulated. Regardless of our citizenship, OMS describes the universal relationship between government and its citizens, using the onerous example of North Korea. It asks about the capacities of government for providing its people happiness: having satisfying, personal relationships.
In Part One: The Biography of Jun Do, the plight of an orphan, Jun Do (John Doe), raised in the Long Tomorrows orphanage by an Orphan Master who may be his father. A photograph in the Orphan Master's bedroom that his alleged father languishes after may be Jun Do's mother. We never know because Jun Do is an average man who's missing in action, akin to K. in Franz Kafka's The Castle--someone who is somewhat lost and at the mercy of mysterious government authorities who frustrate his attempts to find his place in the world. This part of Johnson's novel is a coming of age story that elucidates Jun Do's life, signifies his predicament of loss, and defines his purpose for self fulfillment.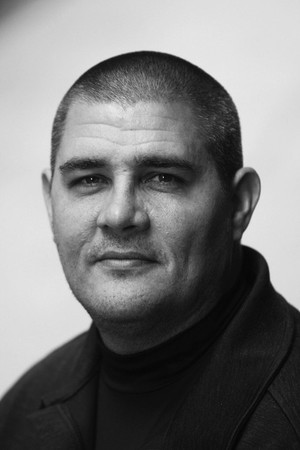 In Part Two: The Confessions of Commander Ga, Jun Do has somehow escaped from prison, where he found himself at the end of part one, and been placed by the government to impersonate a military leader. Commander Ga's location is undisclosed, if he's alive, but Jun Do's impersonation of him ushers in the possibility of introducing the reader to Kim Jong-il, North Korea's recently deceased supreme leader. His appearance affords Johnson the magical possibility of characterizing the person behind the government's propaganda. It describes a culture of censorship and denial that granulates people's estimation of storytelling and decency akin to George Orwell's descriptions of besieged language and false truth in Nineteen Eighty-Four.
According to author Johnson, the differences between the two halves of the novel are mechanical as well as artistic. "I broke the book into two parts to try to capture the two different psychologies of our character: before life in a gulag and after," he told me in an email. "Before, the story is linear and cohesive. After, the book is fragmented and in different chronologies -- this shape seemed to echo the broken ways people tell traumatic stories."
OMS is a good story in that it's different, interesting, and captivating, but it's also a studied read because the subject is foreign. It requires unpacking to fully appreciate it. The effort is worth it. After reading OMS, I listened to the audiobook, read by Tim Kang, an American actor of Korean descent who plays Special Agent Kimball Cho on the television show The Mentalist.
I posed questions to Mr. Kang for this review. He replied that before performing the novel he read the book only once, "to get a sense of the story, its structure, the other things I found along the way." To appreciate OMS' different narrative voices, Mr. Kang described taking a lot of notes on OMS in order to understand, "what characters appeared when, what their function was in the narrative, how they contributed to Jun-do's story. The director, Jill Whitesides, also helped me immensely in tracking everything as well as keeping the tone of the story consistent." Mr. Kang's OMS performance, "certainly did resonate with me personally due to my Korean heritage, but ultimately, because the themes are universal, the story so well crafted and the characters so clearly defined, it's accessible to anyone regardless of their background. That, and it made it a lot of fun for me to play! Reading the book out loud definitely enhanced the literary experience I got from Adam's book and would imagine that it would be the same for people listening to the book. The pictures in my head of the unfolding story were that much more vivid with the audio element."
I agree that listening to the audiobook emblazoned the novel with an adventurous quality more than simply reading the book. When I reread the book after listening to the audiobook, I became more informed about its characters, their experiences, but also the critical importance of language to their discoveries. Johnson's use of at least three different narrative voices appear upon initial readings. The audiobook distills these narrators' voices so that the reader knows why they're needed. It helps the reader make more sense out of the need for Johnson to write Part Two: The Confessions of Commander Ga, somewhat magically, after luxuriating in reading the coming of age story in Part One: The Biography of Jun Do.
OMS is the kind of book that you have to live with for a month to get to know. This experience reinforces its subject, propaganda, and its influence on our privacy. Take for instance Jun Do's relationships with women. In the book's first part, Jun Do's nursed by a shipmate's wife. He's disappeared. They become close but never truly intimate. It's apparently against the law to fall in love with the spouse of a lost comrade. In the second part the spouse of the man he's impersonating is name Sun Moon. She's a famous actor that he's loved from afar. The quality of their intimacy is equally circumspect. Each relationship is heavily influenced by the government's propaganda. One can't help but wonder, reading OMS, how our governments' narratives hinder or facilitate our families' lives, and whether it's legal to stargaze. The story gives us something to think about regarding how the language of politics influences us whether we live in a dictatorship or a republic.