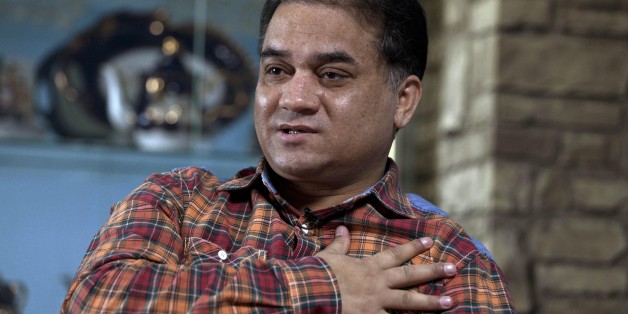 Writers Protest Life Sentence for Uyghur Writer Who Has Committed No Crime
More than 200 supporters joined PEN American Center Monday night at a public candlelight vigil for Ilham Tohti, the Uyghur writer and scholar who was sentenced to life in prison on September 23 in China on unfounded charges of separatism.
Acclaimed novelist Barbara Kingsolver read a haunting statement from Tohti, written in 2013 to be published in the event of his arrest, that foreshadows his later imprisonment and persecution, avowing his commitment to defend and uphold human rights even as the Chinese government closed in.
"Tohti is exactly the kind of influential moderate the Chinese government should have courted in their professed efforts to build social harmony," said Dominic Moran, Director of Free Expression Programs at PEN American "Instead, they criminalized him. By sentencing Tohti to life in prison, China is slamming the door on peaceful dialogue, choosing a path of brutal and inhumane repression in full view of the world."
Universally known as a peaceful teacher, scholar and writer, Tohti sought to build bridges between China's Uyghur and Han populations through his website Uyghur Online. His writings explicitly reject separatism, or the dividing of China. The unprecedented life sentence handed down to Tohti has shocked the world, prompting statements of condemnation from President Barack Obama, Secretary of State John Kerry and other world leaders.