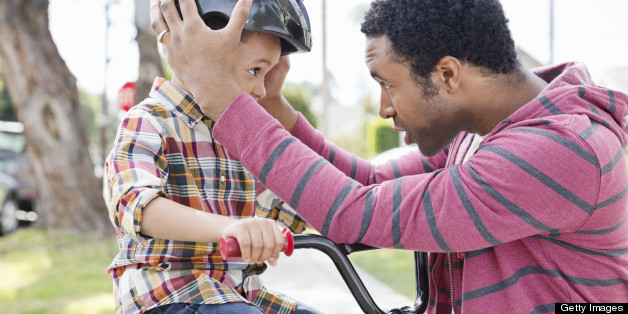 I remember the hysteria over child kidnappings in the early 1980s after Adam Walsh disappeared. I was only a little kid living in suburban Massachusetts but I remember. I knew the little boy named Adam had disappeared at a store and was never found alive again. I knew he was only a few months older than me. It was a tense time. I remember my parents getting so angry when my friends and I would take a shortcut to school which went through the woods. I remember my mom being so frantic if I walked away from her in a store. I remember being so embarrassed when my parents would walk us around by hand or follow behind us when we went trick-or-treating.
And then I see stories like what's happening in Cleveland where three young women were taken for nearly a decade before being found alive and I realize I am my parents and then some. And i'm glad.
My wife and I don't leave the kids home alone, we don't let the kids walk alone, and we constantly talk to them about the danger of strangers. Our kids are still little, just 8 and 5, but we're not taking any chances. One of the first things we taught the kids was their address in case they ever got lost or separated from us. We taught them a little song so the address is easy to remember just in case. We got both kids fingerprinted and photographed just in case. Today when I woke up, I quizzed the girls about their address just in case, about 9-1-1 and when to use it just in case, about where to kick someone if they feel threatened and need to get away just in case. Tonight when I get home from work, I'm going to hug the kids a little tighter, just in case. I hate that we have to live in a "just in case" world. It's too bad we have to take all these precautions. It's unbelievably sad we have to take all these precautions but we do and stories like the one in Cleveland prove it.
I am grateful those young women were found safe and am hopeful the suspects get the punishment they deserve. And "just in case" I'm sure there's a special place in hell for them anyway.
Find me on Facebook and join the conversation at Dadmissionsthebook.