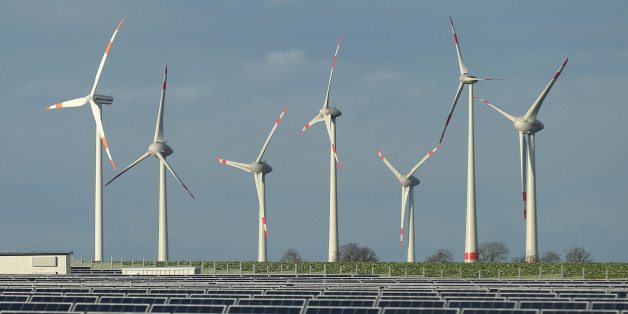 Today's Evidence of Abundance is about renewable energy.
Check out the first graph below, showing the massive increase in alternative energy investments between 2004 and 2011 (over $300 billion as of 2011).
It was under $50 million just 10 years ago. That's a 500 percent increase in seven years.
What has the return on that investment been?
For starters, the price per watt of solar panels has gone down precipitously. As you'll see in the following graph, the price of solar panels has dropped 97 percent from 1975 to 2012.
I love this quote from a recent New York Times article on Renewables : "Electric utility executives all over the world are watching nervously as technologies they once dismissed as irrelevant begin to threaten their long-established business plans."
Not only have the prices of solar energy dropped, but our capacity for photovoltaic production has grown at an exponential rate over the last decade.
As we see in so many other areas of technology, solar power is only going to get better, cheaper and easier.
You used to have to find and consult a specialist to get solar panels installed on your rooftop. Today, it's as easy as making a trip to your local Best Buy or Home Depot.
I hope you enjoyed this week's evidence of abundance.
P.S. Each week, I write a blog on exciting emerging technologies and trends. Sign up at peterdiamandis.com to ensure you don't miss them.