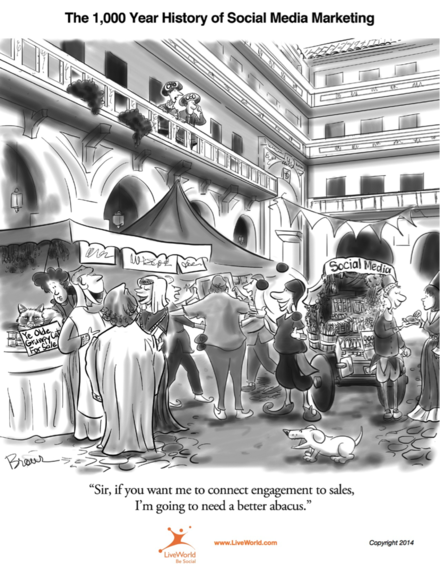 Social marketing has been primary and effective for thousands of years, well before technology offered the level of precision and reach that marketers enjoy today.
Feudal lords sponsored the medieval marketplace. This provided a social hub to draw both town and country dwellers, where they could trade gossip and enjoy the shared experience of entertainment and community. This in turn set the context for commerce that could be taxed, thus supporting the lords' economy.
Commerce, and therefore marketing, has always been social--because human beings are social. Businesses thrive by providing them not just with a product or service, but with more of what they crave, the opportunity for meaningful interaction with fellow humans.
-- from The CMO's Social Media Handbook: A Step-by-Step Guide for Leading Marketing Teams in the Social Media World, by Peter Friedman, the CEO and Chairman of LiveWorld. @PeterFriedman