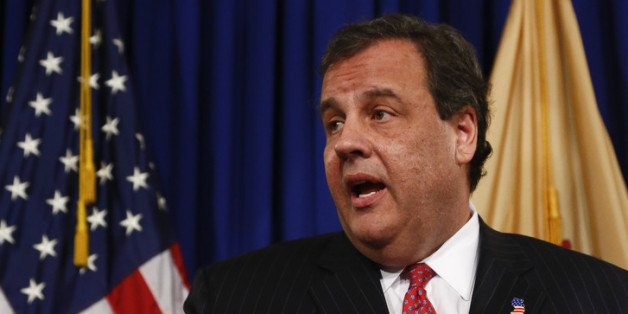 When there's an underlying bogey or accusation lurking behind your presentation, and you'd rather not have that bogey become smeared all over the screen as the main talking-point of the day, should you:
a) Make your announcement, and then quietly and concisely move on; or
b) Make your announcement and then immediately mention the accusation before vehemently denying its existence?
A few examples:
"Redundancies are not an indication that the company is in trouble."
"The product recall is not a sign of engineering issues in our other product lines."
"The legal action does not represent a worry for our shareholders."
No matter how firmly those denials were made, your audience just heard:
"Company about to fold"
"Complete product recall of everything"
"Dump shares before Feds arrive"
In the world of rhetoric, to deny something is to confirm it.
Governor Chris Christie has been having a spot of trouble with a bridge recently, and amongst other unfortunate statements during today's press conference, we were treated to this:
"I am not a bully."
Hands-up all those who now suspect that the governor is precisely that!
There is a technique in public speaking called Paralipsis, which is to put something into the mind of an audience by denying that you want to speak of it. It's often used in politics, for example, "I would not stoop to mentioning my opponent's history of spousal abuse, drunk-driving, and tax evasion."
Fair enough, but while you wouldn't "stoop to mentioning it," your audience are now all thinking about it! Used well it can be devastating against one's opponents, but Governor Christie's usage demonstrates how to neatly slam the technique into reverse and then backfire it all over your own message.
If somewhere beneath the bonfire of your presentation, little kindling flames are delicately smouldering their way across the bridge of your presidential ambitions, then the thing you really shouldn't be doing, is blowing on them.
What you deny, you will affirm!
Peter Watts is a writer, presenter and public speaker who writes The Presenters' Blog at speak2all.wordpress.com.