Dance supporters: take a look at this great article in the New York Times about how Dance/NYC is engaging New Yorkers to take a stand, launching a campaign to support our city's dance community. I am lucky enough to be part of this movement -- I am providing community testimony today at the New York City Council on next year's proposed budget cuts for dance funding.
From DanceNYC: The FY14 Executive Budget allocates $88.1 million to the Department of Cultural Affairs (DCA), including $14.1 million to programs and $69 million to the Cultural Institutions Group, a total reduction of $4 million from preliminary figures released in January. The FY 2013 budget at adoption ultimately allocated $155.6 million to the agency.
I wanted to share my testimony with you, and have added hyperlinks to video clips to help give you context so you can see exactly what we are fighting for. Hopefully it will inspire you to do something in your community for dance!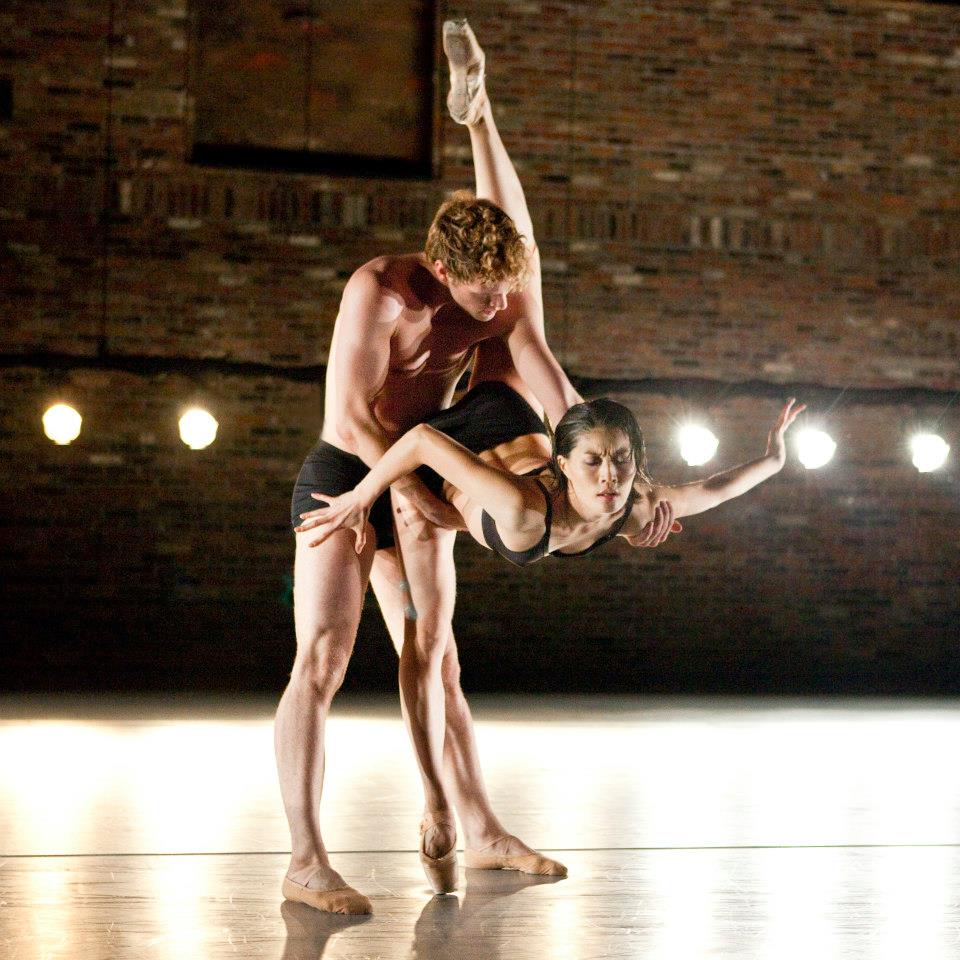 Photo by Yi-Chun Wu, courtesy of Armitage Gone! Dance
Keeping New York City Dancing
When a plane full of New York City Ballet dancers landed in Moscow in 1962 for their first Russian engagement, an interviewer greeted them: ''Welcome to Russia, home of classical ballet.'' New York City Ballet founder George Balanchine famously replied, ''I beg your pardon. America is the home of classical ballet. Russia is the home of romantic ballet.'' More specifically, he meant New York City.
The dance community of New York City reflects our city itself -- it is the diverse center of the dance universe. We are the home to two of the best ballet companies in the world. I'm proud to live in the city that lays claim to Balanchine, Jerome Robbins, Agnes de Mille, and Mikhail Baryshnikov. We are the city that pioneered modern dance, housing the laboratories of Martha Graham, Merce Cunningham, Alvin Ailey, and Paul Taylor. We kept pushing and experimenting, giving birth to the post-modern movement out of the Judson Memorial Church -- Trisha Brown, Lucinda Childs, and Yvonne Rainer among many others.
In 2009-10, according to a Dance/NYC study based on data from the Cultural Data Project, the city boasted close to 200 dance organizations around the five boroughs, with over 230.7 million spent by these groups. I worry that this number may have gone down since then, and know that some company are downsizing their operations, cutting the number of dancers and rehearsal weeks, in order to stay in business during the recession.
We are more than just a community of artists though; the influence of the dance community of New York is felt across the city.
When I saw the proposed cuts to the Department of Culture's budget, I had to do something. As the General Manager of Armitage Gone! Dance, I have struggled firsthand with the challenges facing every dance organization in the city. The recession has impacted the scope of foundational support across the board, private donations are down as people are more cautious about their spending, and today we are presented with a cut to our third primary lifeline: government support. The bottom line is we need the continued support from our government -- at the city, state, and federal level -- to make it possible for us to leverage support to stimulate alternative sources. We need this diversity to be sustainable as a community.
We provide the highest level of dance artistry and diversity in the world and the most comprehensive dance curriculum in the country. We are a community that contributes so deeply to social and educational programs for the city that a cut in our funding would have a devastating effect.
My goal today is to present community testimony on behalf of my peers and colleagues who are also on the ground every day making dance and all of its essential education and community programs possible. I would like to read quotes from some of these letters of support that demonstrate the strength and cooperation of our community that address the needs of our city:
From Dance Theatre of Harlem Artistic Director Virginia Johnson: "The Department of Cultural Affairs has played a pivotal role in enabling Dance Theatre of Harlem to address a myriad of cultural, educational, health, social, and economic needs through the art of ballet. And while the perceived lack of intrinsic value of an art experience may underlie the proposed cuts, our achievements over the past four decades show that the transformative power of the arts makes adequate funding support of DCA both necessary and prudent." See her video for Dance/NYC here.
From Gaynor Minden Administrative Director Mary Hodges: "Today, our company is a multi-million dollar business with a global reach, and we're still headquartered in the same Chelsea brownstone. Having a healthy New York City dance community -- with local dance schools, employed professional dancers, and performances that draw dance-lovers from all around the world -- is vital to our business, helping us drive the economy of the city."
From American Ballet Theatre's CEO Rachel Moore: "New York City remains the home base of the Company... New York is also the focus of the majority of ABT's education and training efforts; the Company reaches nearly 15,000 students and families each year by providing access to world-class dance to those who would not otherwise have the opportunity. ABT distributes over 2,500 complimentary tickets to participating students... and provides substantial scholarships with needs in ABT's pre-professional Jacqueline Kennedy Onassis School, enabling access to the highest quality artistic training."
From Dancers Responding to AIDS Founding Director Denise Roberts Hurlin: "The funding available to dance companies through the Department of Cultural Affairs ensures that these dancers will continue to perform at venues across the city... In 2012, 85 AIDS and family service organizations were awarded $895,000 through the Broadway Cares National Grants programs, including CitiWide Harm Reduction in the Bronx, After Hours Project in Brooklyn, Croosroads Food Pantry in Manhattan, River Fund New York in Queens, and Community Health Action of Staten Island."
It also noteworthy that Manhattan Movement and Arts Director of Programming Erin Fogerty and NYCB Principal Daniel Ulbricht raised $96,000 at their Dance Against Cancer Gala, benefiting the American Cancer Society and the work they are doing in New York City.
We are more than tutus and tiaras when you want a night out on the town. We are New Yorkers. Living, working, making, learning, teaching. We pilot educational models that are replicated worldwide. We help maintain the city's reputation of being the dance capital of the planet. We provide creative ways to solve many of our city's social problems, and are proactive in doing so. We improve the test scores, memory retention, social acceptance, likelihood of getting into higher education, self-esteem, and physical health of the next generation of New Yorkers. We help young people discover their potential to become the future doctors, teachers, politicians, scientists, and entrepreneurs of this city. We help break down social barriers of class and race across income levels. We promote discussion and self-reflection. We provide empowerment to the citizens of New York City. Please consider restoring the Department of Culture's 2014 budget. Thank you.