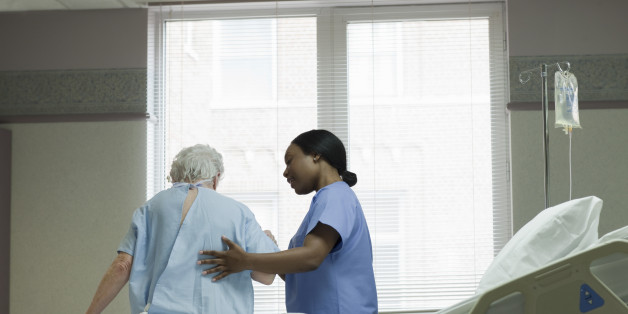 "Die a good death" is the summary of a project I've been working on in Tanzania for the past seven years. We began at the peak of the AIDS crisis, training lay people to care for terminally ill AIDS patients. When the health system could do no more for them, they were sent home to die. Tanzanian health providers and U.S. volunteers trained over 200 laypeople from rural areas to provide comfort care for their very sick neighbors. These community health workers (CHWs) were the type of people who would be helping their neighbors anyway. We just gave them skills and a few supplies so they could do it better.
As might be expected, our community health workers soon began offering their help to all sorts of homebound ill people. They did what they could for people with cancer, strokes, heart disease and diabetes. We knew that they had gone beyond the project's objectives. But we were pleased and told them to keep on doing it, just not officially reporting it.
My U.S. teams made periodic site visits to these villages to meet the CHWs and provide some additional training. We always made home visits to patients. These people are poor and live in mud brick houses with tin roofs, dirt floors, no electricity and no indoor plumbing. Yet, we were always welcomed and made to feel that our visit was a blessing.
The team was surprised to find how well these bed-bound patients were being cared for. They were clean and had no bedsores indicating that their bodies were being washed and they were being turned in their beds to prevent skin breakdown.
"This is as good or better care than we provide in the U.S.," said Dr. Tim, an internist specializing in palliative care (end of life care). "Even though pain medications are inadequate," (Tanzania forbade use of morphine until 2012),
the patients are comfortable and have a good attitude. The system in the U.S. relies too much on machines to keep terminally ill people alive. We are too aggressive in trying to ward off the inevitable and this just increases pain and suffering for the patients and their families. We should be adopting some of the practices from here in Tanzania.
Rev. Joas, the project coordinator, visits the CHWs regularly and makes house calls with them. He brings words of comfort to them and prays with them if asked.
Our culture in Tanzania recognizes that death is inevitable. We try to make very sick people comfortable and train the family members to do what they can. That's what we mean when we say the project helps people die a good death.
In the U.S., our fear of death, coupled with our wealth, allows us to develop a culture of doing everything, no matter how futile, to extend life -- to beat death. Of course, we can't really beat death. What we can do is lengthen the dying process at the cost of additional suffering and huge expense.
The Tanzanians have it right. Let's move away from extreme measures and help each of us die a good death.