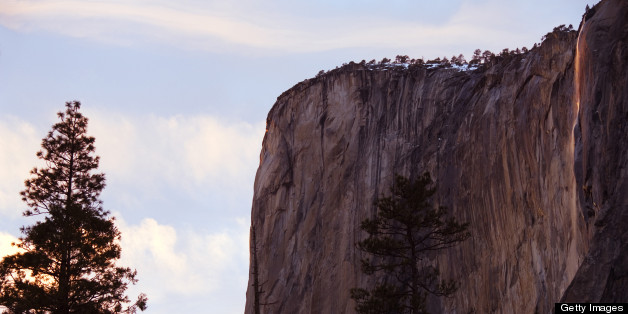 Interior Secretary Sally Jewell's official bio says that she "has scaled Mt. Rainier on seven occasions, and recently climbed Vinson Massif, the highest mountain in Antarctica. Jewell has worked to ensure that public lands are accessible and relevant to all people from all backgrounds, and to build a connection between the great outdoors and a new generation of Americans."
This mountain-climbing experience is notable, not just because it reflects Sally Jewell's skills as a climber, but her leadership and dedication as a Secretary. Accomplished climber Junko Tabei, the first woman to climb Everest, said in 1975: "Technique and ability alone do not get you to the top; it is the willpower that is the most important. This willpower you cannot buy with money or be given by others...it rises from your heart."
Secretary Jewell's heart may propel her up mountains, but it also keeps hercommitted to the protection of the mountains. Climbers are a diverse group with wide-ranging backgrounds and politics, but there is one thing we share -- a drive to protect the public lands where we find our crags and mountains. We work toward the preservation of our nation's public lands and champion the value of recreation as an economic engine and a source for the human value of stewardship.
Already, outdoor recreation employs 6.1 million Americans, and the sector is growing about 5 percent annually. Conservation and access for recreation, including climbing, biking, hiking, and fishing make this economic impact possible.
The Outdoor Industry Association reports "participation in outdoor recreation reached a five-year high in 2011, with nearly 50 percent of all Americans ages six and older enjoying the outdoors."
What else does one in every two Americans have in common? According to the 2013 Colorado College poll, 50 percent of voters in the West and nationally are concerned about children not spending enough time in the outdoors and in nature.
We agree. Secretary Jewell already has a strong track record in both protecting public lands and in getting more Americans -- including our youth -- outdoors. As she knows, engaging the next generation in conservation is critical if we are to continue protect the places we now enjoy.
The American Alpine Club advocates for opportunities to climb on American public lands and the importance of protecting the places we climb. We look forward to collaborating with Secretary Jewell to protect even more public lands and encourage even more Americans to get outdoors and help care for the places we all love, whether that is through stewardship or volunteerism. When conservation and recreation are on equal ground with development, we can protect our public lands for our mutual benefit today, and for the next generation of climbers.