Melody Gardot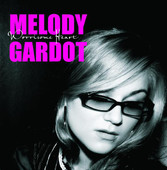 Jazz chanteuse and songwriter Melody Gardot's clarity and reserve is something to take in. Born in New Jersey in 1985 and raised in Philadelphia, she tracked her path of music starting at the age of 9.

Piano and fashion studies

were interrupted

at 19, as Gardot was hit by a car whilst riding her bicycle, and left for dead on the side of the road. During the arduous months of recovery, music became her heal

er and her third hand. The injurious trauma left her sensitive to noise and light, yet ever resilient. The Grammy-nominated songbird's highlights include the VSA International Young Soloists Award, featured tracks for the film

An Education,

and a batch of releases to date.

Her gentle voice is a soaring force. "Worrisome Heart," from her 2006 release

Worrisome Heart

, is pure grade-A.
Buy: iTunes.com

Genre: Jazz

Artist: Melody Gardot

Song: Worrisome Heart

Album: Worrisome Heart-Single of the Week
Conor Oberst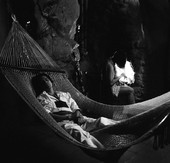 Singer/songwriter Conor Oberst was born in Omaha, Nebraska, at the hit of the '80s, the youngest of three children to a musical family. In boyhood, he picked up the guitar and started writing songs. By the mid '90s, as a teen, Conor founded Bright Eyes, setting his trajectory that included Monsters of Folk, Desaparecidos, Conor Oberst & The Mystique Valley Band, and a solo career. His collective work comprises over two dozen releases to date. Among his collaborations are Gillian Welche, Andy LeMaster, Taylor Hollingsworth, Nik Freitas, Macey Taylor, Nate Walcott, and Jason Boesel. Oberst's storytelling voice makes way with heart and a little nerve. Download "Cape Canaveral," from his 2008 Conor Oberst.
Buy: iTunes.com

Genre: Alternative

Artist: Conor Oberst

Song: Cape Canaveral

Album: Conor Oberst
Dave Apollon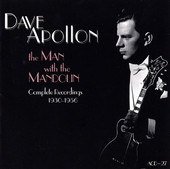 Master mandolinist Dave Apollon (a.k.a. the World's Greatest Mandolin Virtuoso), born in the Ukraine in 1897, was a gifted child who taught himself the instrument. By the age of 14, the charismatic lad led his own ensemble. Amid the massive slaughter of World War I and the Russian Revolution, he served with the mandolin by his side. In 1919, after traveling the world, he ended up in New York City and began a 20-year run in vaudeville and then hit the nightclub circuit. In 1937, Apollon married show dancer Danzi Goodell. Throughout the '30s, he made private recordings and appeared in films, eventually signing with Decca Records in 1941. During the '40s, Apollon worked on Broadway and in Hollywood. His collaborations included legendary guitarist Django Reinhardt and soundtrack arranger Jimmie Haskell. In 1956, he released his first album, and performed in Vegas until his retirement in 1963. The marvel passed away in 1972. Rediscover Dave Apollon's "2nd Hungarian Rhapsody," from

The Man With the Mandolin: Complete Recordings, 1930-1956.

A nostalgic journey to somewhere old and new.
Buy: iTunes.com

Genre: Folk/Classical

Artist: Dave Apollon

Song: 2nd Hungarian Rhapsody

Album: The Man With the Mandolin: Complete Recordings, 1930-1956
Floyd Dixon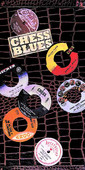 Jump blues originator Floyd Dixon was born Jay Riggins Jr. in Marshall, Texas, on February 8, 1929. As a boy, Jay taught himself piano. By 1942, the Dixon family moved to Los Angeles, where he worked as golf caddie, studied hotel management, and seriously considered a career in football. But with music so entrenched in his spirit, he took the artist's road. In 1948, thanks to bandleader Johnny Otis, Dixon recorded his first side, "Houston Jump." By 1949, he enjoyed a regional hit with "Dallas Blues." This hotshot's handshake was a gospel-blues-bayou-swing fest on the eve of rock 'n' roll. Dixon was also a deep influence on the great Ray Charles. Collaborations include Leiber & Stoller, Robert Cray, Ruth Brown, and Johnny Moore's Three Blazers. Accolades include the Rhythm and Blues Foundation's 1993 Pioneer Career Achievement Award. Dixon passed away in 2006. Remember him with the 1950s recording "Please Don't Go," from the Chess Blues (Box Set) collection.
Buy: iTunes.com

Genre: Blues

Artist: Floyd Dixon

Song: Please Don't Go

Album: Chess Blues (Box Set)
Simon Jeffes (Penguin Cafe Orchestra)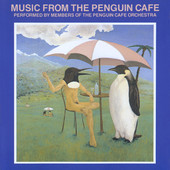 Modern-classical composer, producer, and arranger Simon Jeffes was born in Sussex, England, in 1949. At the age of 12, Simon discovered guitar at boarding school, later moving on to piano and music theory. In the early '70s, Jeffes conjured up The Penguin Café Orchestra. Collaborations include Brian Eno, Rupert Hine, Yvonne Elliman, Malcolm McLaren, and Sid Vicious, whose version of "My Way" includes Jeffes' string arrangements. Jeffes, who passed away from a brain tumor in 1997, leaves behind a handful-plus of releases in his garden of sound. Revisit Jeffes' "Zopf: Surface Tension," from the epic and tender 1976 Music From the Penguin Café.
Buy: iTunes.com

Genre: Modern Classical

Artist: Simon Jeffes (Penguin Cafe Orchestra)

Song: Zopf: Surface Tension

Album: Music From the Penguin Cafe
Mayer Hawthorne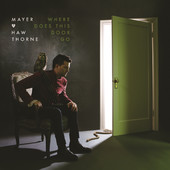 Los Angeles-based soul revivalist Mayer Hawthorne was born on the cusp of the '80s in Ann Arbor, Michigan, and raised on the wonderment of Detroit radio. As a young boy, he took to many instruments but never to singing--singing took to him. After cutting his musical teeth, Hawthorne released his debut solo effort for Stones Throw Records in 2008. (He also performs in the hip-hop world as "Haircut.") Shared stages comprise Bruno Mars, Janelle Monae, Foster The People, and the eternal Amy Winehouse. Collaborations include Pharrell Williams, Booker T. Jones, SebastiAn, Daryl Hall, and Pitbull. Open with "Where Does This Door Go," from the 2013 Where Does This Door Go (Deluxe Edition)--the sound of modern elegance.
Buy: iTunes.com

Genre: R&B/Soul

Artist: Mayer Hawthorne

Song: Where Does This Door Go

Album: Where Does This Door Go (Deluxe Edition)