MC Solaar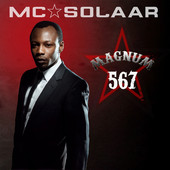 French hip-hoppian MC Solaar (né Claude M'Barali) was born at the close of the '60s in Dakar of Chadian descent. Turbulence in Senegal pressed 6-month-old Claude and family into exile in France. Throughout his boyhood (including a nine-month stay in Cairo), he was transfixed by music. As a teenage language scholar and graffiti artist, Claude took on his musical alter ego, MC Solaar. The early '90s brought success with his platinum single "Bouge de Là" and international acclaim with opening spots for De La Soul. MC Solaar's sounds of social conscience have given life to a basket of projects to date. Collaborations comprise Jimmy Jay, Missy Elliott, Urban Species, and Guru (Gang Starr). Highlights include featured tracks on Sex and the City, MTV's The Hills, and films Addicted to Love, Jimmy Hollywood, and Illegal Love. Download "In God We Trust," from MC Solaar's 2010 collection Magnum 567.
Buy: iTunes.com

Genre: Hip-Hop/Rap

Artist: MC Solaar

Song: In God We Trust

Album: Magnum 567
Les Brown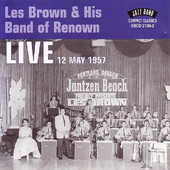 Iconic man of the horn, composer, and bandleader Les Brown was born in 1912 in Pennsylvania. Given the gift of music by his father, a baker and musician, the 14-year-old Les embarked on his professional beginnings. As a Duke University student in the mid-'30s, Les made his early mark with his Blue Devils and then his Band of Renown. A seven-decade soundtrack to the 20th century followed, sparking radio and television with Bob Hope, performances with Doris Day and Tony Bennett, stands on the Steve Allen, Dean Martin, and Rowan & Martin variety shows, along with a trove of TV specials. The maestro's highlights included Frank Sinatra, Ella Fitzgerald, and Nat "King" Cole. Among his credits: films Seven Days' Leave with Lucille Ball and Victor Mature, Rock-A-Billy Baby, and the original The Nutty Professor starring Jerry Lewis. Brown went on to become president of the L.A. Chapter of NARAS, spearheading the first televised Grammy Awards. His legacy includes a score of classics including "Leap Frog" and "I've Got My Love to Keep Me Warm." In 1996, the Guinness Book of World Records honored Brown for leading the "longest-lasting musical organization in the history of pop music." The genius passed away in 2001, and his son Les Brown Jr. carries the torch. Remember the titan with "Bizet Has His Day (Live)," from Les Brown & His Band of Renown Live 12 May 1957. It's a classic.
Buy: iTunes.com

Genre: Jazz

Artist: Les Brown

Song: Bizet Has His Day

Album: Les Brown & His Band of Renown Live 12 May 1957
Béla Bartók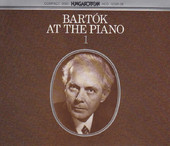 Composer and pianist Béla Bartók was born in the Austro-Hungarian Empire in 1881, one of two children in a devoutly Catholic home. Much of his childhood was cloistered due to health problems, and he spent his formative years listening to his mother play the piano. By the age of 9, he started showing signs of genius. Bartók went on to attend the Academy of Music in Vienna and the Royal Academy of Music in Budapest. He had a lifelong interest in Gypsy folk music, which greatly influenced his revolutionary works. Bartók, horrified by the growth of fascism in Hungary, fled to New York with his family in 1940. He passed away in 1945 and leaves behind a monumental body of work. Most beautiful is "Sonatina," from Bartók at the Piano.
Buy: iTunes.com

Genre: Classical

Artist: Béla Bartók

Song: Sonatina

Album: Bartók at the Piano
Finley Quaye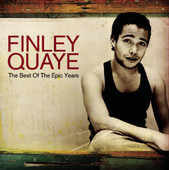 Pop reggae hero Finley Quaye was born in Scotland in 1974. The youngest of seven from Ghanaian-Celtic roots, Finley grew up fast and hails from a rich musical bloodline: jazzist father Cab Quaye and guitarist brother Caleb Quaye. His accolades include MOBO's 1997 award for Best Reggae Act and 1998's Brit Award for Best British Male Artist. Collaborations feature William Orbit, Beth Orton, and A Guy Called Gerald. Bandmates have been Chris Campbell (guitar), Hamlet Luton (bass), Matthew Phillip (drums), David Connally (keys), and Lord Eric and Winston Lewis (percussion). Quaye has unleashed a handful plus of stellar releases into the ether. Revisit "Sunday Shining," Quaye's refresh of Bob Marley's "Sun Is Shining," from the 2008 release The Best of the Epic Years.
Buy: iTunes.com

Genre: Pop

Artist: Finley Quaye

Song: Sunday Shining

Album: The Epic Years
Sonya Kitchell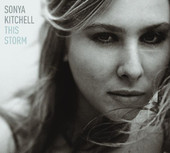 Brooklyn-based singer/songwriter Sonya Kitchell was born at the close of the '80s in Western Massachusetts. Raised in an artistic household, she started singing in early girlhood and soon after went on to songwriting. Sonya released her freshman set in 1996, just weeks after turning 17. Collaborations/shared stages include Angelique Kidjo, Ben Harper, Jackson Brown, Jamie Cullum, India.Arie, Los Lonely Boys, Madeleine Peyroux, Garth Stevenson, Wayne Shorter, Joni Mitchell, Herbie Hancock, Quincy Jones, and The Slip. Among her highlights: Carnegie Hall, the Hollywood Bowl, The Late Show with David Letterman, feature film Perfect Stranger, TV's Private Practice and The Unit, along with a handful-plus of releases to date. Download "Walk Away," from Sonya Kitchell's 2008 This Storm (Bonus Track Version). Achingly elegant.
Buy: iTunes.com

Genre: Singer/Songwriter

Artist: Sonya Kitchell

Song: Walk Away

Album: This Storm (Bonus Track Version)
Harry James (and His Orchestra)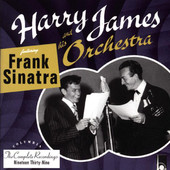 Swing king Harry James was born in Georgia in 1916, the son of circus performers. As a youth, Harry played trumpet in dance bands throughout the South. In 1935, he joined Ben Pollack's orchestra, and by 1939--after two years with Benny Goodman--he founded his own orchestra, with Frank Sinatra at the mic. James became an iconic hit-maker during WWII and even married the era's glamour girl, Betty Grable, in 1943. After the war, film and television beckoned, and ultimately the band leader made his way to Vegas, where he performed for the rest of his life. James passed away in 1983. Remember him with "The Lamp Is Low," from The Complete Recordings 1939--Harry James and His Orchestra Featuring Frank Sinatra.
Buy: iTunes.com

Genre: Pop

Artist: Harry James (and His Orchestra)

Song: The Lamp Is Low

Album: The Complete Recordings 1939-Harry James and His Orchestra featuring Frank Sinatra