Thomas Dolby

Synth-pop icon and producer/artist/film composer/inventor Thomas Dolby was born Thomas Morgan Robertson in Egypt when his British academic parents were on an archaeological dig, in 1958. Initially setting off to study meteorology at college, his interests turned to electronics and music gear. By 18, Dolby started to design and construct his own synthesizers, program computers, and learn guitar and piano. Some of his collaborations include Lene Lovich, Herbie Hancock, Stevie Wonder, George Clinton, Dusty Springfield, Joni Mitchell, and Ofra Haza. Dolby, founder of Web-music software makers Headspace and Beatnik, Inc., was recognized for his innovations with a Yahoo Lifetime Achievement award in 1998; he's also received several Grammy nominations and has shown his work at the Guggenheim Soho. The title "Screen Kiss," from his 1984 release

The Flat Earth,

still sounds like magic.
Buy: iTunes.com

Genre: Pop

Artist: Thomas Dolby

Song: Screen Kiss

Album: The Flat Earth
Marin Alsop

Conductor/violinist Marin Alsop was born in New York City in 1956 into a musical home, with both her parents seated in the New York City Ballet's orchestra. Alsop's first instrument was the piano, and at the age of 7 she turned to the violin. By the age of 9, after witnessing the great Leonard Bernstein with the New York Philharmonic, her mission was set, and her father bought her conducting batons. Alsop attended Yale and Juilliard. In 2007 she became the first female commander in chief of a major American symphony orchestra, in Baltimore. Alsop's accolades include Gramophone's 2005 Artist of the Year award, the Royal Philharmonic Society's Conductor's Award that same year, and a MacArthur Fellowship (the "Genius" grant). Beethoven's "Second Movement," from the 2003 compilation

Music to Die For,

performed by the Czecho-Slovak Radio Symphony Orchestra and conducted by Alsop, is totally gorgeous.
Buy: Amazon.com

Genre: Classical

Artist: Marin Alsop

Song: Second Movement

Album: Music to Die For
Black Joe Lewis & The Honeybears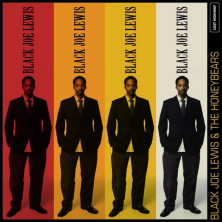 Austin, Texas-based funk-rock soul outfit Black Joe Lewis & The Honeybears are Black Joe Lewis, Sugarfoot Watkins, Big Show Varley, Wild Bill, Rooster Andrews, Slyder, McKnight (a.k.a. The Night Train), Zach Erlich, and Sleepy Ramirez. Their sound is an unfiltered sonic time machine, but with brand-new shoes. Get "Bitch, I Love You," from their 2009 EP

Black Joe Lewis & The Honeybears.
Buy: iTunes.com

Genre: Funk/Soul

Artist: Black Joe Lewis & The Honeybears

Song: Bitch, I Love You
Album: Black Joe Lewis & The Honeybears
Takagi Masakatsu

Multifaceted multimedia artist, filmmaker, and musician Takagi Masakatsu was born in Kyoto in 1979. His kinetic paintings drive color, sound, and all the senses along a road not taken. Masakatsu has exhibited at the Museum of Contemporary Art Tokyo and throughout Europe, released more than a half-dozen albums to date, and scored numerous commercials. Collaborations include designer Agnes B, UA, and David Sylvian.

Masakatsu's

partnership with the whimsically voiced Miu Sakamoto (daughter of composer Ryuichi Sakamoto) produced a captivating 21-track collection. Download "Silent Life," from the 2008 release

Sorato for AU Design Project.

It is an uncaged specter for the ears.
Buy: iTunes.com

Genre: Electronica

Artist: Takagi Masakatsu

Song: Silent Life

Album: Sorato for AU Design Project
Dirty Projectors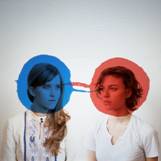 Brooklyn-based experimental art-rock

unit

Dirty Projectors,

founded in the early aughts, is headed by

musical director

Dave Longstreth. The ensemble exists as an ever-evolving carousel of musical muses. Current lineup includes Amber Coffman (vocals, guitar), Brian Mcomber (drums), Nat Baldwin (bass), Haley Dekle (vocals), and Angel Deradoorian (vocals, keyboard, guitar, bass). Dirty Projectors' ear-magnet way is high on imagination and morphing melodies. Start with "The Bride," from their 2009 album

Bitte

Orca.
Buy: iTunes.com

Genre: Experimental Rock

Artist: Dirty Projectors

Song: The Bride

Album: Bitte Orca
Billy Eckstine

Jazz crooner/trumpeter/trombonist and bandleader Billy Eckstine was born July 1914 in Pittsburgh into a big family. During his teens, Eckstine wrestled with the idea of a career in football, but after breaking his collarbone and then winning a talent contest while attending Howard University, he decided that singing had more appeal and took on the club scene with great success. In 1944, Eckstine founded the Billy Eckstine Orchestra, then went solo in 1947. The elegant baritone is credited with introducing the bebop big band sound to the world. Eckstine's popularity hit its acme between WWII and the beginning of the rock 'n' roll era. Collaborations include Earl "Fatha" Hines, Sarah Vaughan, Dizzy Gillespie, Charlie Parker, Miles Davis, Dexter Gordon, and Art Blakely. The 1945 title "Cottage for Sale," from the collection

Jukebox Hits 1943-1953,

is beautiful and timely.
Buy: iTunes.com

Genre: Jazz

Artist: Billy Eckstine

Song: Cottage for Sale

Album: Jukebox Hits 1943-1953
Big Mama Thornton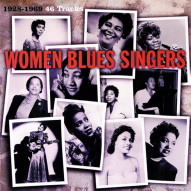 Blues singer, drummer, and harmonica player Big Mama Thornton was born Willie Mae Thornton in Montgomery, Alabama, in December 1926, to a minister father and gospel-singing mother, one of seven children. Even as a teen, Thornton was large in brilliance and stature, standing nearly 6 feet tall. At the age of 14, Thornton's mother passed away, pushing her into the workforce. Later that same year, she won a singing contest and shortly thereafter left home for a musical career, making her bones on the road. In 1951, Thornton signed her first record contract and by 1953 enjoyed her first No.1 hit with Leiber and Stoller's legendary title "Hound Dog." By the '60s, after recording dozens of sides, the diva's star began to wane. However, Janis Joplin's cover of Thornton's "Ball and Chain" in 1968 was a welcome triumph. By the '70s, hard living started to take its toll on Thornton's health. In July of 1984, she suffered a heart attack and was found dead in her California boarding house. Thorntons's accolades include the 1979 San Francisco Blues Festival Award and induction into the Blues Foundation's Hall of Fame. Her collaborations include Johnny Otis, Sammy Green, Junior Parker, and Muddy Waters. Thornton's original 1953 version of the later so famously Elvised "Hound Dog," from the collection Women Blues Singers (1928-1969), has all the markings of her early greatness.
Buy: iTunes.com

Genre: Blues

Artist: Big Mama Thornton

Song: Hound Dog

Album: Women Blues Singers (1928-1969)
Alberta Cross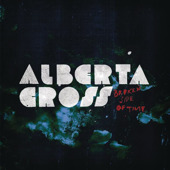 Alberta Cross is the blues-rock quintette founded by Stockholm native Petter Ericson Stakee (vocals, guitar) and Londoner Terry Wolfers (bass) in 2005. Guitarist Sam Kearney, drummer Austin Beede, and keyboardist Alec Higginson round out the Brooklyn-based unit. Alberta Cross has a passionate and profound mysticism. Download the arresting "Song 3Three Blues," from the 2009 project Broken Side of Time--it satisfies.
Buy: iTunes.com

Genre: Rock

Artist: Alberta Cross

Song: Song 3Three Blues

Album: Broken Side of Time
Joe Meek

Producer, engineer, and composer Joe Meek was an eccentric inventor of sounds. Born in 1929 in Southwest England, he is best known for producing and writing the No. 1 hit "Telstar" for British pop band The Tornados in 1962. In February 1967, Meek died at the young age of 38 of an apparent suicide. He leaves behind a groundbreaking catalog. Remember Meek with "I Hear a New World," from his 1960 project I Hear A New World.
Buy: Amazon.com

Genre: Experimental

Artist: Joe Meek

Song: I Hear a New World

Album: I Hear a New World