Black Rebel Motorcycle Club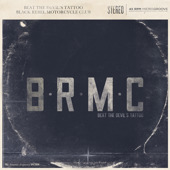 California rock trio Black Rebel Motorcycle Club is front man/bassist Robert Levon Been, Peter Hayes on guitar, and drummer Leah Shapiro (original drummer Nick Jago moved on in 2004). In 1999, BRMC 's self-released debut attracted a rock royal fan base and a flurried bidding war for their contractual affections; Virgin Records released their official first album. The band has shared stages with the Dandy Warhols, Henry Rollins, and the Duke Spirit, among others, and released more than a half-dozen divine rock treasures to collect. Start with "Beat the Devil's Tattoo," from their 2010 release Beat the Devil's Tattoo. Get full album and play it loud.

Buy: iTunes.com
Genre: Rock
Artist: Black Rebel Motorcycle Club
Song: Beat the Devil's Tattoo
Album: Beat the Devil's Tattoo
Bennie Moten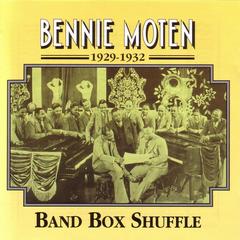 Kansas City jazz pioneer pianist and bandleader Bennie Moten was born in 1894. Moten founded his first ensemble in 1918, and by 1922, he fired up his B.B.& D. Trio and started cutting wax for the Okeh label. In 1926, he made his move to Victor Records. Over the years, his league of gentlemen grew into an orchestra that included Count Basie, Eddie Durham, Hot Lips Page, Jimmy Rushing, and Ben Webster in its illustrious cast. Moten passed in 1935 at just 39 from surgical complications, but he left his jazz wings to the Count Basie Orchestra. With over 100 sides to collect, remember this legend with "Won't You Be My Baby?," from Band Box Shuffle: Bennie Moten, 1929-1932.
Buy: Lala.com
Genre: Jazz
Artist: Bennie Moten
Song: Won't You Be My Baby?
Album: Band Box Shuffle: Bennie Moten, 1929-1932
Jan Bradley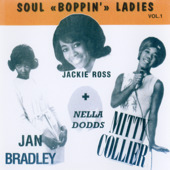 Singer Jan Bradley (real name Addie) was born during the WWII era in northern Mississippi. At the age of 4, Addie relocated with her family to a Chicago suburb, and by her teens, she was discovered performing in her high school's talent show. After graduating, Bradley was introduced to Curtis Mayfield, who took the ingénue under his wing and wrote her debut release, "We Girls." Bradley went on to record additional Mayfield titles "Mama Didn't Lie" and "Lovers Like Me" for Chess Records. At the cusp of the '70s, Bradley left the music business to start a family and found a career in social work. By the late '80s, "Mama Didn't Lie" netted a place in John Waters's Hairspray. Get "We Girls," from the 1993 collection Soul "Boppin' " Ladies.
Buy: iTunes.com
Genre: Soul/R&B
Artist: Jan Bradley
Song: We Girls
Album: Soul "Boppin' " Ladies
Ben Perowsky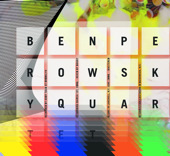 Drummer and composer/arranger Ben Perowsky was born in protest-era New York City. Raised in a house of music, Ben was performing with his jazz saxophonist father by his teens. The early '80s New York experimental club scene found Perowsky grounding John Lurie's Lounge Lizards. After memberships in several avant-jazz quartettes and orchestras, he acquired a bevy of collaborations including Rickie Lee Jones, Elysian Fields, Bebel Gilberto, Steven Bernstein, Walter Becker, Doug Weiselman, John Medeski, John Zorn, Joan As Police Woman, and Danny Blume. With a trove of CDs to collect, download "Within You Without You," from The Ben Perowsky Quartet's 2009 Esopus Opus.
Buy: iTunes.com
Genre: Experimental/Jazz
Artist: Ben Perowsky
Song: Within You Without You
Album: Esopus Opus
The Mess Hall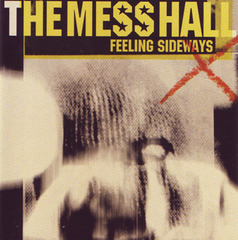 Aussie rock duo The Mess Hall are Sydneysiders Jed Kurzel (guitar, vocals) and Cec Condon (drums, vocals). Founded in 2001 by Kurzel and original drummer Anthony Johnsen, who exited in 2003, the unit has toured extensively and shared stages with the Foo Fighters, Jet, The Strokes, and Wolfmother. The Mess Hall took home the 2007 Australian Music Prize for Devil's Elbow, and has issued a handful-plus of releases. Check out their gritty-smart "Lock and Load," from the 2003 EP Feeling Sideways.
Buy: Lala.com
Genre: Rock
Artist: The Mess Hall
Song: Lock and Load
Album: Feeling Sideways
Sandy Denny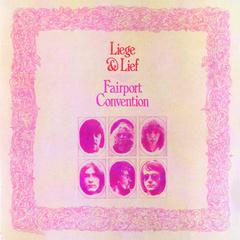 British folksinger/songwriter Sandy Denny was born Alexandra Elene Maclean Denny in postwar Wimbledon, England. Early career started as a teen in London. In 1967, Denny added a new shimmer to the Strawbs, and a year later, she joined forces with Fairport Convention just as Judy Collins brought her critical acclaim with her rendition of "Who Knows Where the Time Goes." Denny founded Fotheringay in 1970, released one album, and soon after went solo. In '71 her ethereal vocals graced the Led Zeppelin classic "Battle of Evermore," and by mid-decade she rejoined Fairport Convention. Collaborations include Richard Thompson, Trevor Lucas, and Ashley Hutchings. Denny passed in 1978 at the age of 31. Remember her majestic gravity with "Reynardine," from Fairport Convention's 1969 release Liege & Lief.
Buy: Lala.com
Genre: Folk
Artist: Sandy Denny
Song: Reynardine
Album: Liege & Lief