Lene Lovich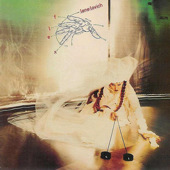 New Wave empress Lene Lovich was born Lili-Marlene Premilovich, of British and Serbian descent, in Motor City, USA. During Lene's girlhood, her father took ill and the family of six relocated across the pond to Hull, England. By her tweens, she met her soulmate/collaborator and future husband Les Chappell. After studying in late-'60s London, Lovich paid her dues busking throughout Europe and working odd jobs. By the mid-'70s, she teamed up with funk unit The Diversions, which released five sides. Lovich took it solo with Stiff Records in 1978, always backed by Chappell. Credits include a handful-plus of full-lengths, film and stage appearances, co-penning the Alpha Girls film score, and the libretto for The Collector. Collaborations include Thomas Dolby, Nina Hagen, Hawkwind, and Cerrone. Rediscover the avant charm of Lene Lovich with "Bird Song," from her 1980 release Flex (...Plus).
Buy: iTunes.com

Genre: New Wave

Artist: Lene Lovich

Song: Bird Song

Album: Flex (...Plus)
Ari Hest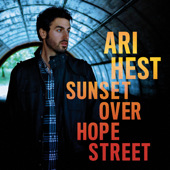 Ari Hest was born into a house of music. With a professer father on horns and a cantor mother on guitar, young Ari was destined to follow suit. Front-footing with piano in boyhood, he hooked into iconic rock and pop, snowballing to guitar, bass, vocals, and percussion. During his college years, Hest began writing and recording, then took it on the road. In 2001 he issued his DIY freshman set, and by 2003 Hest inked with Columbia Records. Collaborations include David Rolfe, Dewey Kincade, and Mitchell Froom. Ari Hest can count over a dozen releases to his recorded trove. Catch "Until Next Time," from the 2011 set Sunset Over Hope Street.
Buy: iTunes.com

Genre: Singer/Songwriter

Artist: Ari Hest

Song: Until Next Time

Album: Sunset Over Hope Street
Xavier Cugat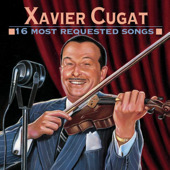 Rumba giant Xavier Cugat was born in Spain on New Year's Day at the turn of the 20th century. As young lad, Xavier relocated with his family to Cuba, where he studied classical violin. During the tango craze of the Roaring '20s, Cugat took on New York and then L.A. as a member of The Gigolos. He moved on to film appearances, radio, and then back to New York as an installation at the Waldorf-Astoria in the pre- and post-WWII eras. The maestro, who married five times, proved a catalyst for the explosion of Latin-American music in the States over several decades. Credits include two-dozen-plus film appearances and soundtracks, as well as scores of releases. Collaborations include Miguelito Valdés, Vincent Lopez, Phil Harris, Don Reid, Del Campo, Dinah Shore, Desi Arnaz, and Rita Hayworth. The icon passed away at the age of 90. Remember him with the 1949 title "Thanks for the Dream (Mi Sueño Azul)," from Xavier Cugat: 16 Most Requested Songs.
Buy: iTunes.com

Genre: Latin

Artist: Xavier Cugat

Song: Thanks for the Dream (Mi Sueño Azul)

Album: Xavier Cugat: 16 Most Requested Songs
Calla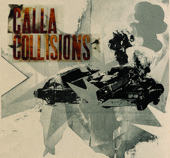 Rock ensemble Calla came together in Brooklyn, New York, in the late '90s, formed by Texas transplants once dubbed The Factory Press. The lineup comprises Aurelio Valle (guitar, vocals), Peter Gannon (bass, keyboards, programming), and Wayne B. Magruder (percussion, programming). (Gannon stepped in for co-founder Sean Donovan in 2004.) The ensemble has since issued five full-lengths with several tracks featured on TV's The O.C., One Tree Hill, and Veronica Mars. Collaborations/shared stages include Victor Van Vugt, Interpol, and Mercova. "Stumble" upon Calla's 2005 project

Collisions

. Play it loud!
Buy: iTunes.com

Genre: Rock

Artist: Calla

Song: Stumble

Album: Collisions
Sonya Spence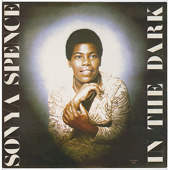 Reggae soul songbird and guitarist Sonya Spence graced the Jamaican music scene in the early '70s. She worked both as a high-school music/drama teacher and professional musician. Spence had a hit with her rendition of John Denver's "Leaving on a Jet Plane" and is also credited with discovering roots-reggae artist Empress Ayeola. Collaborations include producer Sonia Pottinger, The Thunderbird band, and Lou Sparks. She recorded for a handful of labels, issuing releases through the late '80s. Spence continued to perform solo until her premature passing in 2007 at the age of 54. Revisit "Peace & Unity," from Sonya Spence's 1978 release

In the Dark.
Buy: iTunes.com

Genre: Reggae

Artist: Sonya Spence

Song: Peace & Unity

Album: In the Dark
Kris Delmhorst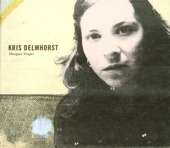 Brooklyn-born folk-rock multitalent Kris Delmhorst began her musical life with classical studies. Her devotion set her trajectory into the mastery of cello, violin, viola, piano, mandolin, and bass. After a stint in Maine, Delmhorst relocated to the Boston area and has since issued six releases to date. Collaborations include husband Jeffrey Foucault, Billy Conway (Morphine), The Vinal Avenue String Band, and Alan Williams. Accolades include two nominations for Outstanding Female Singer/Songwriter by the Boston Music Awards. Download Delmhorst's spectral "Riverwide," from her 2008 project

Shotgun Singer.
Buy: iTunes.com

Genre: Folk Rock

Artist: Kris Delmhorst

Song: Riverwide

Album: Shotgun Singer