Grant Green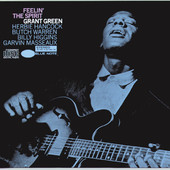 Jazz man Grant Green was born in Depression-era St. Louis into a musical family. By his tweens, he took it pro, playing in a Gospel troupe. During the '50s, Green found his groove in bebop, playing guitar with the likes of Jimmy Forrest, Harry Edison and Lou Donaldson. In the '60s, he was a Blue Note stalwart, composing and recording over 20 albums. Collaborations include Brother Jack McDuff, Sam Lazar, Baby Face Willette, Gloria Coleman, Big John Patton, Larry Young, Stanley Turrentine, Dave Bailey, Yusef Lateef, Joe Henderson, Hank Mobley, Herbie Hancock, McCoy Tyner, Sonny Clark, and Elvin Jones. The string wizard passed away in 1979. Revisit Grant Green's sleight of hand with "Joshua Fit de Battle of Jericho," from his 1962

Feelin' the Spirit (The Rudy Van Gelder Edition Remastered)

.
Buy: iTunes.com

Genre: Jazz

Artist: Grant Green

Song: Joshua Fit de Battle of Jericho

Album: Feelin' the Spirit (The Rudy Van Gelder Edition Remastered)
Yellow Ostrich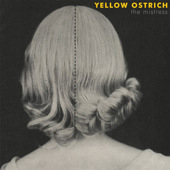 Alt-rock outfit Yellow Ostrich is Alex Schaaf (vocals, guitar), Michael Tapper (drums), and Jon Natchez (horns, bass). Founded in Brooklyn in 2009, the hard-working trio started out with a Kickstarter funded album before issuing a handful of releases to date on Barsuk Records, with a new batch on its way. Their innovative textures reel in ear-catching attentions. Add "Libraries," from Yellow Ostrich's 2011 project The Mistress, to your archive. Play it loud.
Buy: iTunes.com

Genre: Alternative

Artist: Yellow Ostrich

Song: Libraries

Album: The Mistress
Imelda May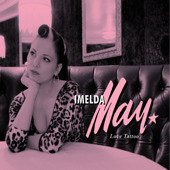 Dublin-born singer/spitfire Imelda May conjures up old-soul rockabilly. The youngest of five children, she caught the music bug in early girlhood. By her tweens, Imelda landed her first jingle, and then hit the club scene as a teenager. After a brief stint in art school, she made her bones on the road, and later toured with husband Darrel Higham (guitar) and bandmates Dave Priseman (horns, percussion), Al Gare (bass), and Steve Rushton (drums). Collaborations/shared stages include Jeff Beck, Eric Clapton, Chuck Berry, David Gilmour, Brian Setzer, Cara Dillon, Wanda Jackson, Blue Harlem, Mike Sanchez, Paul Brady, Meat Loaf, and Jamie Cullum. Highlights include being named 2009 Female Artist of the Year at the Irish Meteor Awards,

multiple appearances on The Tonight Show With Jay Leno, and a featured track in Wild Target (2010) starring Bill Nighy and Emily Blunt. Download "Big Bad Handsome Man," from Imelda May's 2009 Love Tattoo.
Buy: iTunes.com

Genre: Pop/Rock

Artist: Imelda May

Song: Big Bad Handsome Man

Album: Love Tattoo
Oxford Collapse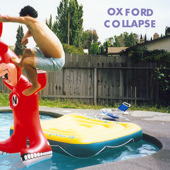 Brooklyn art-rock trio Oxford Collapse was founded in the early aughts by vocalist/guitarist Michael Pace, drummer Dan Fetherston, and bassist Adam Rizer. The ensemble issued four albums and handfuls of singles and EPs before disbanding in 2009. Collaborations/shared stages include We Are Scientists, Frightened Rabbit, Eric Emm, and Chad Matheny. Their sound evokes a feeling of nostalgic innocence/getting grounded for something you probably did. Catch the mojo with "He'll Paint While We Play," from Oxford Collapse's 2006 Sub Pop debut Remember the Night Parties.
Buy: iTunes.com

Genre: Alternative

Artist: Oxford Collapse

Song: He'll Paint While We Play

Album: Remember the Night Parties
Slade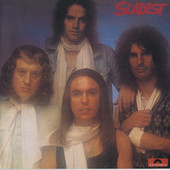 Britrock outfit Slade came out of the industrial Midlands of England in 1966, originally as The 'N Betweens. Refreshing as Slade in 1970, the classic quartette of drummer Don Powell, guitarist Dave Hill, lead vocalist and guitarist Noddy Holder, and bassist pianist Jim Lea rocketed into the magic of the glam invasion with countless chart-toppers and three No. 1 hits at the same time. Over the decades and numerous jumps across the pond, Slade's lineup included Jim's brother Frank Lea, Mal McNulty, John Berry, Steve Whalley, Steve Malkin, Craig Fenny, and Dave Clover. Credits include "Cum on Feel the Noize," "Merry Xmas Everybody," "Skweeze Me, Pleeze Me," and scores of top 20 hits. Shared stages include ZZ Top, Aerosmith, and Black Sabbath. Collaborations include Chas Chandler, Arthur Crudup, and Richard Loncraine. Revisit Slade's classic "Coz I Luv You," from their 1973 collection Sladest. Turn up the hair!
Buy: iTunes.com

Genre: Rock

Artist: Slade

Song: Coz I Luv You

Album: Sladest
Sin Fang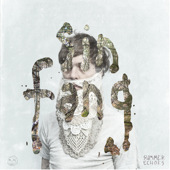 Sin Fang (once upon a time Sin Fang Bonus) is the art-pop brainchild of Icelandic singer/songwriter Sindri Már Sigfússon. With early listening drenched in hip-hop, Sigfússon did not become a multi-instrumentalist until the close of his second decade. He joined Seabear as lead singer, creating a half-decade of recordings before taking it solo in the late aughts. Sigfússon's Sin Fang project has issued five-plus releases to date. Collaborations include Múm, Amiina, and Inga Birgisdóttir. Discover this humble yet grandly sweeping artist with "Fall Down Slow," from the 2011 Summer Echoes, recorded in his own studio with Seabear.
Buy: iTunes.com

Genre: Alternative

Artist: Sin Fang

Song: Fall Down Slow

Album: Summer Echoes