Ana Tijoux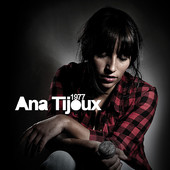 Chilean raptress Ana Tijoux (née Anamaría Merino) was born in Lille, France, to refugees from the Pinochet regime. In the early '90s, after democracy was restored in Chile, young Ana moved to Santiago. Early musical efforts with Tiro de Gracia led her to found Makiza alongside Seo2, Squat, and Cenzi in '97, issuing three albums through the mid-aughts. Soon after, Tijoux went solo and has released three projects to date. Magic moments include an MTV Music Award nomination, Lollapalooza, a FIFA compilation song, and a featured track on TV's Breaking Bad. Collaborations include DJ Bitman, Hordatoj, Julieta Venegas, Sayag Jazz Machine, Control Machete, and Aluzinati. Check out "1977," from Tijoux's 2010 full-length 1977: tough and sweet.
Buy: iTunes.com

Genre: World Hip-Hop

Artist: Ana Tijoux

Song: 1977

Album: 1977
Asbjørn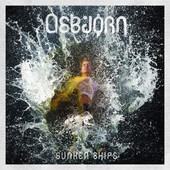 Danish electro/art-pop artist Asbjørn (born Asbjørn Toftdahl Terkelsen) is a musical wunderkind. At the tender age of 19, the singer/songwriter, raised on classical and Top 40, has the reach

and the

range of an old soul. Together with Jesper Bay, Asbjørn founded the independent label Body of Work. Collaborations/shared stages include Susanne Sun

dfør, Mads Fridolin, Kites and Komets (Mikael Kærsgaard), and The Echo Vamper. Asbjørn's ear-worthy 11-track debut produced by Jonas Tranberg is glorious. Watch out for "Strange Ears," from the 2012 project Sunken Ships.
Buy: iTunes.com

Genre: Pop

Artist: Asbjørn

Song: Strange Ears

Album: Sunken Ships
Big Bill Broonzy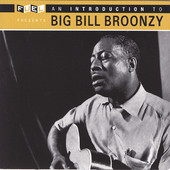 Bluesman/folksmith Big Bill Broonzy was born Lee Conley Bradley around the turn of the 20th century and raised in Arkansas, one of 17 children. He took to the fiddle at the age of 10, and made his early music bones playing spirituals in church and regional socials. After stints as sharecropper, preacher, and serviceman, Broonzy landed in Roaring '20s Chicago and soon after took up guitar. He met recording and touring success, ironically, in the depths of the Great Depression. In 1938, he made his Carnegie Hall debut in the John H. Hammond "From Spirituals to Swing" concert. The postwar era brought enormous European accolades, and Stateside Broonzy gained great respect from the burgeoning folk-music community and continued to work odd jobs throughout his career. Collaborations/shared stages include Albert Ammons, Papa Charlie Jackson, Georgia Tom Dorsey, Memphis Minnie, Sonny Boy Williamson, Memphis Slim, Louis Armstrong, Benny Goodman, Studs Terkel, and Pete Seeger. The guitar legend succumbed to cancer in 1958, but leaves behind hundreds of recordings and an enduring legacy with the Old Town School of Folk Music. Remember him with "Treat Everybody Right," from An Introduction to Big Bill Broonzy.
Buy: iTunes.com

Genre: Blues

Artist: Big Bill Broonzy

Song: Treat Everybody Right

Album: An Introduction to Big Bill Broonzy
Gold Panda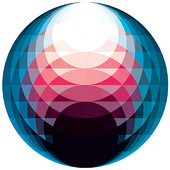 Gold Panda is the ambient-electronic brainstorm of composer/multi-instrumentalist and producer/remixer Derwin Schlecker. The South London-born, Essex-bred child of the '80s took his studies abroad to Japan under the aegis of the University of London School of Oriental and African Studies. From there a bevy of EPs, two LPs, and a mega-compilation followed. Collaborations include Little Boots, Telepathe, Bloc Party, Simian Mobile Disco, HEALTH, The Field, Osborne, Seams, Dam Mantle, Minotaur Shock, and Star Slinger. Start with "Fifth Ave," from Gold Panda's 2011's hip-notic Companion.
Buy: iTunes.com

Genre: Electronic

Artist: Gold Panda

Song: Fifth Ave

Album: Companion
Fatou Guewel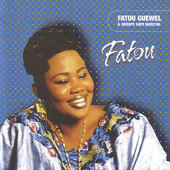 Senegalese mbalax chanteuse Fatou Guewel was born Fatou Binetou Diouf in mid-'60s Dakar, the capital city of the newly independent nation. Her heritage is of griot Wolof lore, a tradition that once forbade women from performing. By the early '90s

--

an era of growing freedoms

--

Guewel started recording and today is considered one of West Africa's leading vocal treasures. Guewel has released several albums to date, complimented by her longtime band, Groupe Sope Noreyni (Djiby Guisé, Tapha Faye, Abdoulaye Dieng, Mbaye Gueye Ndiaye, Talibé Mbaye, and Serigne Modou Diagne). The sound of her deep places is undeniable. Download "Tiis," from Fatou Guewel's 1996 set Fatou.
Buy: iTunes.com

Genre: World

Artist: Fatou Guewel

Song: Tiis

Album: Fatou
North Atlantic Oscillation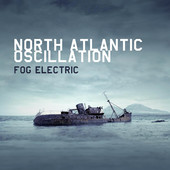 Scottish electro-rock trio North Atlantic Oscillation was founded in 2005 and comprises the very inventive hands, minds, and ears of programmers Sam Healy (vocals, guitar, piano, keys, percussion) and Ben Martin (drums), adding Chris Howard (bass, synths, backing vocals) to round out the core. Onetime member Bill Walsh (guitar) continues to grace live sets and studio remixes. Collaborations/shared stages include Tony Doogan, Without Aeroplanes, and Porcupine Tree. NAO's astral vocal arrangements feed the immortal and eternal space-and-time continuum. With two projects in the hopper, get started with "Chirality," from the 2012 Fog Electric (Deluxe Edition). This is a ride to take: buy full album!
Buy: iTunes.com

Genre: Rock

Artist: North Atlantic Oscillation

Song: Chirality

Album: Fog Electric (Deluxe Edition)