Marty Robbins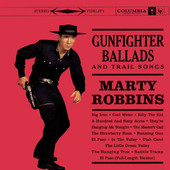 Country singer/songwriter (and NASCAR driver!) Marty Robbins was born in Coolidge-era Arizona into a large family, raised on a love of music. Stirring through his rough-and-tumble teens, Robbins straightened his hat and enlisted in the Navy, where he picked up guitar. Postwar, Robbins made his bones on the Arizona club circuit and radio, leading to his own TV show, Western Caravan. By the early '50s, with recording contracts in his pocket, Robbins burned up the country charts, stacking up a legacy of hits and soundtrack features. Collaborations include Ray Conniff, Johnny Cash, Bobby Sykes, Don Winters, and Shirl Milete. Highlights include two Grammys, a Grammy Hall of Fame award, inductions into the Nashville Songwriters Association International Hall of Fame (1975) and the Country Music Hall of Fame (1982), and a star on the Hollywood Walk of Fame. The cowboy troubadour passed away from heart complications in 1982. Remember him with "Saddle Tramp," from his 1959 Gunfighter Ballads and Trail Songs.
Buy: iTunes.com

Genre: Country

Artist: Marty Robbins

Song: Saddle Tramp

Album: Gunfighter Ballads and Trail Songs
Eisley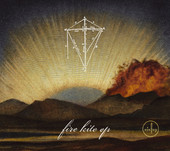 Atmospheric alt-rock quintette Eisley (formerly The Towheads, Moss Eisley) is the Texas born-and-bred DuPree brother, sister, and cousin act founded in 1997. With the encouragement of impresario parents, Chauntelle DuPree (guitars), Sherri DuPree (guitar, vocals), Weston DuPree (drums), and Stacy DuPree (keyboards, vocals) started out as the house band in church. Cousin Garron DuPree (bass) rounds out the quintette, which inked with Warner Bros. by the early aughts. Eisley has issued three long-plays and a raft of EPs and singles to date, with shared stages/ collaborations including Coldplay, Ron Sexsmith, and Rooney. Revisit "Ambulance," from their 2009 Fire Kite-EP. It's all very heady and luxurious.
Buy: iTunes.com

Genre: Alternative

Artist: Eisley

Song: Ambulance

Album: Fire Kite-EP
윤미래 Yoon Mi Rae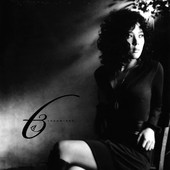 K-pop/R&B raptress 윤미래 Yoon Mi Rae (née Natasha Shanta Reid), also known as Tasha Reid, Baby Tasha, and T, is a Texas native of Korean and African-American descent. She started out as a DJ and founded hip-hop outfits Uptown and Tashannie. Currently a South Korea resident and married to Drunken Tiger's Tiger JK, Yoon Mi Rae has a handful-plus of releases to date and an international following. Collaborations/shared stages include Bizzy, Leessang, and Jung In. Feel the vim and hear the vigor of "Pay Day," from her 2007 집Yoon Mi Rae.
Buy: iTunes.com

Genre: Hip-Hop/World

Artist: 윤미래 Yoon Mi Rae

Song: Pay Day

Album: 집 Yoon Mi Rae
Miike Snow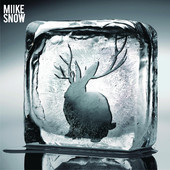 Miike Snow is the Stockholm indie-alt-pop-rock team founded in the mid-aughts by the Swedish songwriters/production team Christian Karlsson (Goldmine) and Pontus Winnberg, rounded out with American multi-instrumentalist/producer Andrew Wyatt. Karlsson and Winnberg, veiled as Bloodshy & Avant, earned a Grammy for Best Dance Recording for Britney Spears's "Toxic." Remix creds include Depeche Mode, Passion Pit, Peter Bjorn and John, Kings of Leon, I Blame Coco, and Vampire Weekend. Collective collaborations include Fugees, Madonna, Kylie Minogue, Kelis, Britney Spears, Mark Ronson, and Crookers. Step into the "Plastic Jungle," from this supersonic pack's 2009 Miike Snow.
Buy: iTunes.com

Genre: Alt-Pop-Rock

Artist: Miike Snow

Song: Plastic Jungle
Album: Miike Snow
Punch Brothers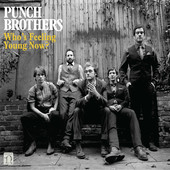 Brooklyn-based urban-bluegrass ensemble Punch Brothers, founded in the mid-aughts, is captained by vocalist/master mandolinist and Grammy winner Chris Thile (Nickel Creek). The fifty-finger lineup includes guitarist Chris Eldridge (The Infamous Stringdusters), bassist Paul Kowert (Big Trio), banjoist Noam Pikelny (Leftover Salmon), and violinist/fiddler Gabe Witcher. Highlights include a 2007 Carnegie Hall concert, the 2011 documentary How to Grow a Band, and appearances on The Tonight Show With Jay Leno. Collective collaborations include Yo-Yo Ma, Renée Fleming, Mike Marshall, Joshua Bell, John Cowan, Béla Fleck, Jerry Douglas, Dixie Chicks, Don Was, Bernie Taupin, Randy Newman, and Dolly Parton. Punch Brothers sizzle up a trove of delicious listening. Discover "Hundred Dollars," from their 2012 Who's Feeling Young Now? Play it loud!
Buy: iTunes.com

Genre: Urban Bluegrass/Americana

Artist: Punch Brothers

Song: Hundred Dollars

Album: Who's Feeling Young Now?
Joel Hilme & Felix Martinz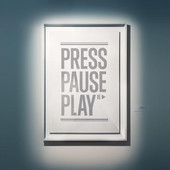 Stockholm

-based composers

Joel Hilme

& Felix Martinz's (vibes) sonic silhouettes tap in to the internal rhythm of the "Digital Revolution." Their electronic impressions take the ether to the inside senses. Download this enigmatic and allusive duo's soundscape "The Wake Up Call," from the 2011 Swedish documentary PressPausePlay. Subtle and infinite.
Buy: iTunes.com

Genre: Electronic

Artist: Joel Hilme & Felix Martinz

Song: The Wake Up Call

Album: PressPausePlay Original Soundtrack