Natacha Atlas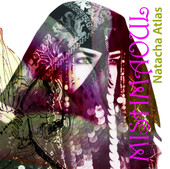 Multi-culti songstress Natacha Atlas was born in Brussels of Anglo-Middle Eastern descent and grew up in Northampton, England. By the age of 18, she had already made her way to ancestral lands in Egypt, Morocco, and Palestine, as well as Turkey and Greece, which left a lasting spiritual thumbprint. Back in Brussels, she took up belly dancing with a salsa ensemble before heading back to the UK, where she jump-started an alliance with Aki Nawas' Nation Records. From there, she became lead vocalist for Jah Wobble's Invaders of the Heart and then Transglobal Underground. A solo artist since '95, Atlas has commanded a world audience with an eclectic range of styles -- North African Arabic hip-hop jazz-folk electronica -- releasing nine albums to date. Atlas' sound is unmistakably original and absolutely lacks cowardice. Collaborations/shared stages include Jimmy Page and Robert Plant, Sinéad O'Connor, Samy Bishai, Tim Whelan, Hami Lee, Abdullah Chhadeh, The Golden Sounds Studio Orchestra of Cairo, and Indigo Girls. Credits include features in Sex and the City II, Stargate, and Die Another Day; a Mercury Prize nomination; and the '07 BBC Radio 3 Award for World Music: Middle East & North Africa. In 2001, she was named the U.N. Conference Against Racism's goodwill ambassador. Download this global treasure's "Hayati Inta," from her 2006 Mish Maoul.
Buy: iTunes.com

Genre: World

Artist: Natacha Atlas

Song: Hayati Inta

Album: Mish Maoul
George Lewis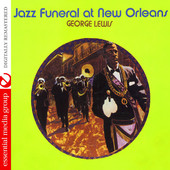 Jazz, ragtime, and blues clarinet legend George Lewis was born Joseph Louis François Zenon in the French Quarter of New Orleans in 1900. By his teens, he was professionally footed as a circuit regular. As the Depression loomed, he took work as a dockhand and moonlighted his music. By the early '40s, Lewis began a long-term gig with trumpeter Bunk Johnson, opening the gate to his own record-making for American Music Records. Then a serious accident on the day job side-stepped Lewis for a time, but during an intense recovery he founded the The Burgundy Street Blues collective with Lawrence Marrero and Alcide Pavageau. This union made way for Lewis' classic "The Burgundy Street Blues." His Crescent City sound was immortalized by the Verve and Riverside labels. By the early '50s, Lewis & Co. set off for a stint in San Francisco, and then embarked on a U.S. tour by way of a recording highlight at Hollywood's Capitol Studios. He took his act overseas in 1957, regularly hitting it in Europe and Japan in years to come. Collaborations include Buddy Petit, Chris Kelly, Ken Colyer, P.T. Stanton, Kid Ory, Bob Thomas, Joe Watkins, Alton Purnell and Jim Robinson. Lewis graced the Preservation Hall during his later years until passing away on New Year's Eve 1968. Remember this giant with "Just a Closer Walk With Thee," from his 1953 Jazz Funeral at New Orleans (Remastered).
Buy: iTunes.com

Genre: Jazz

Artist: George Lewis

Song: Just a Closer Walk With Thee

Album: Jazz Funeral at New Orleans (Remastered)
Louie Austen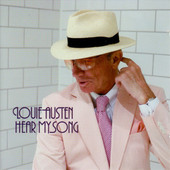 Lounge magnetar Louie Austen was born Alois Luef in Vienna soon after the curtain closed on WWII. Austen, classically trained, served as a jazz crooner on the cabaret scene for decades before making his mark in electronic music. In 1998, he was discovered by composer/producer Mario Neugebauer, and at the hit of Y2K issued his debut with Neugebauer at the helm. Austen continued to amass a bounty of work during the aughts with over 20 releases to date, and entered the international spotlight with a flambeur cameo in the 2007 Oscar-winner The Counterfeiters. Collaborations/shared stages include Peaches, Gonzalez, Joyce Muniz, Gunne, Patrick Pulsinger, Phonique, and Melnyk. Louie Austen is a way-out-there -- ironic, outspoken, feisty, racy -- sophisticate. Discover "One Night in Rio," from his 2006 project Hear My Song.
Buy: iTunes.com

Genre: Dance

Artist: Louie Austen

Song: One Night in Rio

Album: Hear My Song
Johnnie Taylor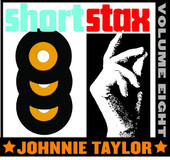 Soul/blues/gospel vocalist Johnnie Taylor was born in eastern Arkansas during the Great Depression. As a young boy, he made his bones with gospel troupes. By his late teens, he was recording for Chicago-based Chance Records with Sam Cooke's Highway QC's. Cooke moved on to the Soul Stirrers, and when he went solo in 1957, Taylor joined up to replace him. The two singers continued their career parallels through the early '60s, when Cooke founded his SAR label and signed him. After Cooke's passing in 1964, Taylor moved to Stax Records, and a bevy of hits and chart toppers followed. By the '70s, he went on to Columbia Records and became a platinum-plus success with "Disco Lady." In 1980, Taylor expanded himself as a radio DJ in Fort Worth/Dallas. By the mid-'80s he returned to his authentic blues and soul roots, and in 1999 was recognized with the Rhythm and Blues Foundation's Pioneer Award. Collaborations include Booker T. & the MG's, Isaac Hayes, David Porter, Carson Whitsett, Lamar Thomas and Don Davis. Johnnie Taylor passed away in 2000. Revisit his greatness with his 1970 "Jody's Got Your Girl and Gone," from Short Stax, Vol. 8: Johnnie Taylor-EP.
Buy: iTunes.com

Genre: R&B/Soul

Artist: Johnnie Taylor

Song: Jody's Got Your Girl and Gone

Album: Short Stax, Vol. 8: Johnnie Taylor-EP
The Fresh & Onlys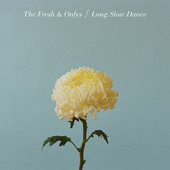 The Fresh & Onlys are the San Francisco-based art-rock foursome comprised of frontman Tim Cohen (vocals), Shayde Sartin (bass, guitar), Wymond Miles (guitar), and Kyle Gibson (drums). The ensemble, founded in the middling aughts, has issued four full-lengths, three EPs, and handful of sides and compilation features to date. Collaborations/shared stages include 40 Love, Deerhunter, Terry Malts, Grass Widow, and Tim Green (Comets on Fire). The Fresh & Onlys' starry-eyed sound tastes like vegan-meets-a-good-greasy-burger. Download "Long Slow Dance," from The Fresh & Onlys' 2012 Long Slow Dance. Play it loud!
Buy: iTunes.com

Genre: Alternative

Artist: The Fresh & Onlys

Song: Long Slow Dance

Album: Long Slow Dance
Charles Bradley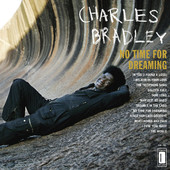 Florida-born funk-soul singer/songwriter Charles Bradley grew up on the sharp-elbowed streets of Brooklyn, New York. Early years of hardships and woe led him to an assisted work program. He was a cook in Maine when he took his first music steps. After his band was drafted in Vietnam times, Bradley hit the road, which included a wild hitchhiking stretch wherein he got a ride from a psycho killer, who confessed to just murdering his own family. Bradley landed in Alaska before settling for two decades in California, all the while honing his music, before heading home to Brooklyn. Back east, Bradley took on the stage name Black Velvet (performing as a James Brown free radical), and soon after, at the age of 50, his career took its well-deserved late bloom. Collaborations include Menahan Street Band, Tom Brennek, and Dirt Rifle & The Bullets. Bradley issued recordings for Daptone and Dunham Records. Discover this funky cover of Neil Young's "Heart of Gold," from Charles Bradley & Menahan Street Band's 2011 No Time for Dreaming.
Buy: iTunes.com

Genre: R&B/Soul

Artist: Charles Bradley

Song: Heart of Gold

Album: No Time for Dreaming