O.V. Wright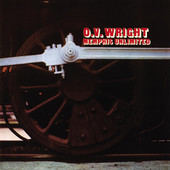 Soul crooner O.V. Wright (Overton Vertis Wright) was born in Tennessee on the cusp of the WWII era. In boyhood, O.V. made his first music steps singing in church and gospel troupes. He took it pro in 1958 with The Sunset Travelers, then on to the Harmony Echoes. His solo career began with the original recording of "That's How Strong My Love Is" released by Memphis' Goldwax label (Otis Redding and later the Rolling Stones would have great success with the song). Wright moved over to Backbeat Records, busting out with "You're Gonna Make Me Cry." His solid-gold talents led to many influential recordings, including "The Ace of Spades," "A Nickel and a Nail," "I'd Rather Be (Blind, Crippled & Crazy)," and "Into Something (Can't Shake Loose)." Collaborations include Willie Mitchell, George Hollis, Deadric Malone and Howard Grimes. Wright, a treasure of soul, passed away in 1980. Rediscover this very deserving artist with "He's My Son (Just The Same)," from O.V. Wright's 1973 Memphis Unlimited.
Buy: iTunes.com

Genre: R&B/Soul

Artist: O.V. Wright

Song: He's My Son (Just The Same)

Album: Memphis Unlimited
Broken Bells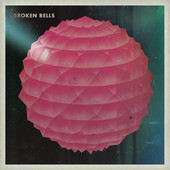 Indie-rock duo Broken Bells are the fused talents of the multi-faceted Shins frontman/guitarist James Mercer and producer/songwriter Brian Burton, a.k.a. Danger Mouse of Gnarls Barkley and DangerDoom. Their live action is graced by Conor Oberst and the Mystic Valley Band's Nate Walcott and Nik Freitas, with Hella ex-pats Jonathan Hischke and Dan

Elkan rounding out the lineup. The Los Angeles-based outfit debuted in 2009, and launched their freshman full-length in 2010, a sophomore EP in 2011, along with a sprinkling of singles. Collective collaborations include Beck, Gorillaz and The Black Keys. Get their wanderlusting "The High Road," from Broken Bells' 2010 Broken Bells.
Buy: iTunes.com

Genre: Alternative

Artist: Broken Bells

Song: The High Road

Album: Broken Bells
Stateless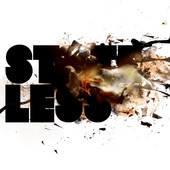 Electro-rock Brit-pack Stateless is comprised of Chris James (vocals, keys, guitar), Justin Percival (bass, vocals), David Levin (drums) and kidkanevil (turntables, electronics). Founded in 2002 in Leeds, England, the ensemble has issued a slew of projects to date. Collaborations include Damian Taylor, The Balanescu String Quartet, DJ Shadow, Shara Worden (My Brightest Diamond), Gavin Castleton and Lateef The Truthspeaker. Their electronic-chestral lush sonics leave you with a haunting addiction to press rewind. Revisit Stateless with "Bloodstream (Featuring Lateef The Truthspeaker)," from their 2007 Stateless.
Buy: iTunes.com

Genre: Alternative

Artist: Stateless

Song: Bloodstream (Featuring Lateef The Truthspeaker)

Album: Stateless
Victor Young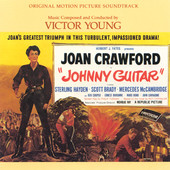 Film composer/conductor Victor Young was born in Chicago at the turn of the 20th century into a musical family of Polish immigrants. After the death of his mother, young Victor was sent to live with his grandparents in Warsaw. The violin became his first instrument, and his talents led him into the Warsaw Philharmonic. He toured Europe before returning stateside as WWI erupted. The tenderfooted maestro went on to conduct orchestras for silent-movie theaters, then took on radio and bandleading, as well as composing popular music. In Hollywood by the mid-'30s, Young worked for the majors, including Paramount, United Artists, MGM, 20th Century Fox and Columbia Pictures. He also put his hand to Broadway and television. The conductor's credits comprise over 300 film scores, including The Light That Failed, For Whom the Bell Tolls, The Greatest Show on Earth, Golden Boy, My Foolish Heart, The Quiet Man and Around the World in 80 Days, and the penning of "Sweet Sue," "A Ghost of a Chance," "Stella by Starlight," "My Foolish Heart," "Around the World" and "When I Fall in Love." Magic moments include recording The Wizard of Oz's legendary "Over the Rainbow" with Judy Garland. Accolades include a posthumous Academy Award for Around the World in 80 Days and 20 Oscar noms. Among his collaborations: Cecil B. DeMille, Ned Washington, Ed Heyman, Joe Young, Al Jolson, Peggy Lee and Frank Sinatra. The master succumbed to a heart attack at the age of 56. Remember him with the 1954 "Johnny Guitar -- End Credits," from Johnny Guitar (Original Motion Picture Soundtrack).
Buy: iTunes.com

Genre: Soundtrack

Artist: Victor Young

Song: Johnny Guitar-End Credits

Album: Johnny Guitar (Original Motion Picture Soundtrack)
FC Kahuna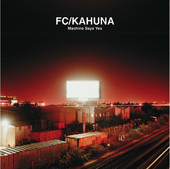 FC Kahuna is the dynamic electro duo of DJs/producers Jon Nowell and Daniel Ormondroyd, a.k.a. Jon and Dan Kahuna. The childhood friends founded FC Kahuna in the late '90s, making their bones on the London scene as captains of the Big Kahuna Burger club. The twosome have released a dozen works to collect as well as a bevy of productions for various artists. Collaborations/shared stages include Hafdis Huld, Röyksopp, Gus Gus, Super Furry Animals, New Order, Max Cooper and The Faint. Magic moments include Coachella and featured tracks for films Domino and Riding Giants and television's CSI Miami, Nip/Tuck and Six Feet Under. Pay some ups to the 2002 "Hayling," from FC Kahuna's Machine Says Yes.
Buy: iTunes.com

Genre: Electronic

Artist: FC Kahuna

Song: Hayling

Album: Machine Says Yes
Passion Pit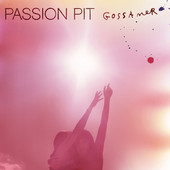 Cambridge, Massachusetts, rock-pop outfit Passion Pit is captained by Michael Angelakos (vocals, keys) with the hands, minds and sounds of Ian Hultquist (keys, guitar), Ayad Al Adhamy (synths), Jeff Apruzzese (bass, synth) and Nathan Donmoyer (drums, programming) rounding out the pack. The bring-out-the-bloom group was founded in 2007 and has unleashed a handful plus of projects into the ether. Collaborations/shared stages include Death Cab For Cutie, Girl Talk, Yelle and Chris Zane. Festival highlights include UK's Glastonbury, Australia's Big Day Out and stateside's Bonnaroo, Lollapalooza and Coachella. Get "Take a Walk," from Passion Pit's 2012 Gossamer.
Buy: iTunes.com

Genre: Alternative

Artist: Passion Pit

Song: Take a Walk

Album: Gossamer