Alabama Slim & Little Freddie King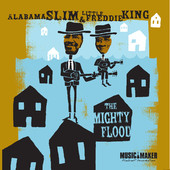 Bluesman, singer and guitarist Milton Frazier, aka Alabama Slim, was born at the close of the Depression in Central Alabama. Raised on the sounds of 78s, he fell in love with vintage blues in the summers spent on his grandparents' farm. Marking his tenderfooted way through the juke-joint scene, he landed in New Orleans by the '60s. Over the years Slim would form a brothership with guitarist/singer Little Freddie King. Finally in 2004, after years of finger-bleeding, Slim inked with the Music Maker Relief Foundation. Then the wrath of Katrina and her wake swept everything away, sending the bluesmen to refuge in Dallas and into the wings of Alabama Slim's five-decades-in-the-making debut along with Little Freddie King. Collaborations/shared stages include Ardie Dean, Guitar Lightnin' Lee, Linoleum Blownaparte and Andre Bouvier and The Royal Bohemians. Magic moments include films Toot Blues and Redemption Road, performances at Lincoln Center in NYC and European tours. Get "The Mighty Flood," from the Alabama Slim & Little Freddie King 2007 set The Mighty Flood.
Buy: iTunes.com

Genre: Blues

Artist: Alabama Slim & Little Freddie King

Song: The Mighty Flood

Album: The Mighty Flood
The Ambassadors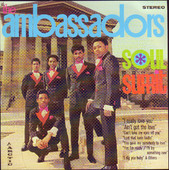 The Ambassadors were a signature soul outfit of late-'60s Philly. The group featured The Sound of Philadelphia co-founder and pianist Leon Huff (of trailblazing production/writing team Gamble & Huff) and drummer Earl Young. Huff also enlisted Herley Johnson Jr., Orlando Oliphant and Robert Todd, whom he'd played with since 1962. The coterie performed at the legendary Nixon Theatre in Philly and issued a bevy of 45s for Atlantic Records. Soon after, The Ambassadors released their highly collectable Soul Summit LP for Arctic Records. Collaborations include Jimmy Bishop, Bobby Martin and Kenneth Gamble. Highlights include chart hit "I Really Love You," a Pete Rock sample from "Ain't Got The Love," and a continuing underground following. Revisit the early greatness with "Storm Warning," from The Ambassadors' 1969 Soul Summit.
Buy: iTunes.com

Genre: R&B/Soul

Artist: The Ambassadors

Song: Storm Warning

Album: Soul Summit
Eddie Condon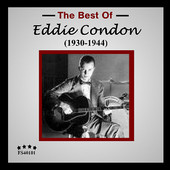 Dixieland-jazz bandleader and multi-instrumentalist Eddie Condon was born of midwestern-Indiana stock in 1905. He learned piano and ukulele as a lad and by his late teens he took to Chicago, playing banjo professionally with Hollis Peavey's Jazz Bandits alongside legends Bix Beiderbecke and Frank Teschemacher. By the late '20s, he co-captained the McKenzie Condon Chicagoans, then moved to guitar and to New York. He continued to work with Red McKenzie (with his Mound City Blue Blowers) and added Red Nichols and His Five Pennies, Fats Waller and Louis Armstrong among his collaborations. By the late '30s, he became a recording star. As WWII came to a close, Condon opened his own jazz club which rolled for 22 years, serving as a hub for a series of classic releases on Columbia Records. The maestro passed away in 1973, leaving behind countless masterworks. Remember him with "Baby Won't You Please Come Home," from The Best of Eddie Condon (1930-1944) [Live].
Buy: iTunes.com

Genre: Jazz

Artist: Eddie Condon

Song: Baby Won't You Please Come Home

Album: The Best of Eddie Condon (1930-1944) [Live]
The Brecker Brothers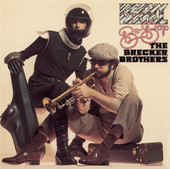 Pennsylvania-born jazz-fusion siblings The Brecker Brothers came up in NYC's illustrious session-player scene. By the hit of the '70s, Randy Brecker (trumpet, flugelhorn), fresh off Blood Sweat & Tears, teamed with brother Michael (tenor saxophone, flute). In 1975, they released their first set as a duo. During their tenure, The Brecker Brothers issued a stockpile of full-lengths and features on various compilations. Their collective breath has graced a legion of recordings by the likes of John Lennon, Bruce Springsteen, Todd Rundgren, Frank Zappa, Parliament Funkadelic, David Sanborn, Luiz Bonfá, Paul Simon, James Brown, Edie Brickell, Yoko Ono, Lou Reed and Dave Brubeck. Accolades include two Grammy Awards as a duo, seven Grammys for Michael and a Best Contemporary Jazz Performance Grammy for Randy. Michael Brecker passed away too soon in 2007. Randy Brecker continues the legacy. Rediscover "East River," from their 1978 Heavy Metal Be-Bop (Live).
Buy: iTunes.com

Genre: R&B/Soul

Artist: The Brecker Brothers

Song: East River

Album: Heavy Metal Be-Bop (Live)
Stormy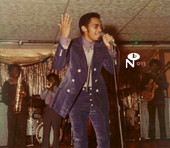 Chicago soul-funk crooner and songwriter John Colley (nom de plume: Stormy) made his sonic footprints in the late '60s. At the age of 17, he rallied the talents of local music demigods The Chi-Lites, Phil Upchurch and Bernard Reed to back him in the studio. The recording was picked up by the Twilight/Twinight label, released in 1967, and remains an underdog rarity with all its raw inspiration. Colley went on to co-pen covert 1968 collectable "Psychedelic Soul" for Saxie Russell. Discover Stormy's "The Devastator," from the Eccentric Soul: Twinight's Lunar Rotation project.
Buy: iTunes.com

Genre: R&B/Soul

Artist: Stormy

Song: The Devastator

Album: Eccentric Soul: Twinight's Lunar Rotation
Cotton Jones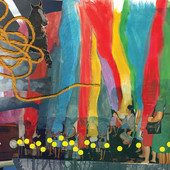 Alt-folk ensemble Cotton Jones is captained by singer/guitarist Mike Nau (expat of Page France), with Whitney McGraw (vocals, keys, autoharp, zither), Greg Bender (bass), and Todd Gowans (guitar) completing the sonicscape. Based in Maryland, Cotton Jones (aka Cotton Jones Basket Ride) was founded in the mid-aughts and has issued a reserve of projects to date. Shared stages include Dr. Dog, Overlord, Nicole Atkins, David Bazan and Pepper Rabbit. Their ethereal waves run deep amidst the lush harmonies and sentiment. Discover "Gone the Bells," from the 2009 project Paranoid Cocoon.
Buy: iTunes.com

Genre: Alternative

Artist: Cotton Jones

Song: Gone the Bells

Album: Paranoid Cocoon