MC Solaar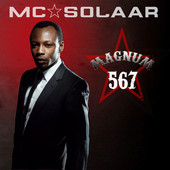 French hip-hopian MC Solaar (né Claude M'Barali) was born at the close of the '60s in Dakar of Chadian descent. Turbulence in Senegal pressed 6-month-old Claude and family into exile in France. Throughout his boyhood, including a nine-month stay in Cairo, he was transfixed by music. As a teenage language scholar and graffiti artist, Claude took on his musical alter ego MC Solaar. The early '90s brought success with his platinum "Bouge de Là" single and international acclaim from opening spots for De La Soul. MC Solaar's sounds of social conscience have given life to nine projects to date. Collaborations include Jimmy Jay, Missy Elliott, Urban Species, and Guru (Gang Starr). Highlights include featured tracks on Sex and the City, MTV's The Hills, and films Addicted to Love and Jimmy Hollywood. Download "In God We Trust," from MC Solaar's 2010 collection Magnum 567.
Buy: iTunes.com

Genre: Hip-Hop/Rap

Artist: MC Solaar

Song: In God We Trust

Album: Magnum 567
Civil Twilight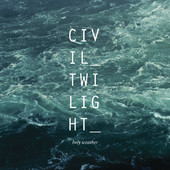 Rock ensemble Civil Twilight is comprised of the Capetown-bred McKellar brothers Steven (vocals) and Andrew (guitar) and childhood besty Richard Wouters (drums), with Nashville's Kevin Dailey (keyboards) rounding out the lineup. The band began in the late '90s as the schoolboy trio of Wouters and the McKellars, who in 2005 relocated to Los Angeles, issuing their debut two years later. After settling in Nashville, the trio became a quartet, cementing Dailey to the roster. Highlights include Austin City Limits, Bonnaroo, and tracks for Underworld: Awakening, One Tree Hill, and I Am Number Four. Shared stages include Smashing Pumpkins, Florence & The Machine, The Dave Matthews Band, Flaming Lips, Red Hot Chili Peppers, The Afghan Whigs, Neon Trees, Jimmy Eat World, Silversun Pickup, Young the Giant, and Mutemath. Discover these glimmering rockers with "Fire Escape," from their 2012 sophomore project Holy Weather.
Buy: iTunes.com

Genre: Alternative

Artist: Civil Twilight

Song: Fire Escape

Album: Holy Weather
Les Brown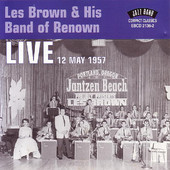 Iconic man of the horn, composer, and bandleader Les Brown was born in 1912 in Pennsylvania. Given the gift of music by his father, a baker and musician, the freshly seasoned 14-year-old Les embarked on his professional beginnings. As a Duke University student in the mid-'30s, Les made his early mark with his Blue Devils and then his Band of Renown.

A seven-decade soundtrack to the 20th century followed, sparking radio and television with Bob Hope, performances with Doris Day and Tony Bennett, stands on the Steve Allen, Dean Martin, and Rowan & Martin variety shows, along with a trove of TV specials. The maestro's highlights included Frank Sinatra, Ella Fitzgerald, and Nat "King" Cole. Credits include films Seven Days' Leave with Lucille Ball and Victor Mature, Rock-A-Billy Baby, and the original The Nutty Professor starring Jerry Lewis. Brown went on to become president of the L.A. Chapter of NARAS, spearheading the first televised Grammy Awards. His legacy includes a score of classics including "Leap Frog" and "I've Got My Love to Keep Me Warm." In 1996, the Guinness Book of World Records honored Brown for leading the "longest-lasting musical organization in the history of pop music." The genius passed away in 2001, and his son Les Brown Jr. carries the torch. Remember the titan with "Bizet Has His Day (Live)," from Les Brown & His Band of Renown Live 12 May 1957. It's a classic.
Buy: iTunes.com

Genre: Jazz

Artist: Les Brown

Song: Bizet Has His Day

Album: Les Brown & His Band of Renown Live 12 May 1957
The Music Machine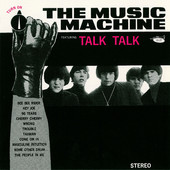 Garage-punk rockers The Music Machine came up in the free-fly of the mid-'60s rock explosion. The Los Angeles-based lineup comprised frontman/singer/songwriter Sean Bonniwell, drummer Ron Edgar, guitarist Mark Landon, bassist Keith Olsen, and keyboardist Doug Rhodes (organ/farfisa). The Music Machine, originally dubbed The Ragamuffins, later morphed into Bonniwell Music Machine. The ensemble recorded a collective three full-lengths and issued a handful-plus of singles during its tenure, along with its 1966 chart smash "Talk Talk." The pack's closing full-length was never released, but tracks resurfaced in Bonniwell's 2000 Ignition collection. The group disbanded at the curtain of the '60s. Bonniwell passed away in 2011. Rediscover "Masculine Intuition," from The Music Machine's 1966 Turn On.
Buy: iTunes.com

Genre: Rock

Artist: The Music Machine

Song: Masculine Intuition

Album: Turn On
Electric Guest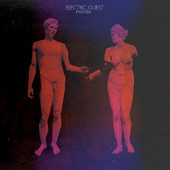 Electric Guest is the alt-rock pop unit captained by multi-instrumentalist/vocalist Asa Taccone (a co-culprit of SNL's Emmy-winning "Dick in a Box") and drummer Matthew Compton (formerly with Engine Down), with brothers Todd (bass) and Torry Dahlhoff (keys) rounding out the pack. The Los Angeles-based ensemble was founded in the mid-aughts and has since issued two projects and two videos to date. Highlights include Letterman, SXSW, CMJ, and Bonnaroo. Revisit "This Head I Hold," from Electric Guest's 2012 debut full-length Mondo, produced by Danger Mouse. Play it loud!
Buy: iTunes.com

Genre: Alternative

Artist: Electric Guest

Song: This Head I Hold

Album: Mondo
Françoise Hardy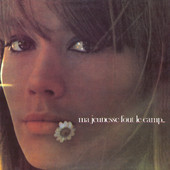 The ever-chic folk chanteuse and actress Françoise Hardy was born at the close of WWII, one of two daughters. The Paris-bred Françoise ventured into songwriting during the fervor of her teens. After just a year of studies at the Sorbonne, the songbird inked with Vogue Records in the early '60s. Hardy enjoyed a mega-hit with her debut "Tous les Garçons et les Filles," paving her path with dozens of albums to collect. Among her collaborations: husband Jacques Dutronc, Serge Gainsbourg, Blur, Roger Vadim, Charles Blackwell, Iggy Pop, Étienne Daho, Perry Blake, Mickey Baker, Henri Salvador, Julio Iglesias, and Ben Christophers. Highlights include film appearances in Jean Luc Goddard's Masculin Féminin, Clive Donner's What's New Pussycat?, John Frankenheimer's Grand Prix, and featured tracks in Bernardo Bertolucci's The Dreamers, Wes Anderson's Moonrise Kingdom, and TV's Gilmore Girls and La Femme Nikita. Accolades include the Grand Prix du Disque of the Académie Charles Cros. Revisit this timeless muse with "La Fin de l'Été," from her 1967 Ma Jeunesse Fout le Camp...
Buy: iTunes.com

Genre: French Pop

Artist: Françoise Hardy

Song: La Fin de l'Été

Album: Ma Jeunesse Fout le Camp...