One String Sam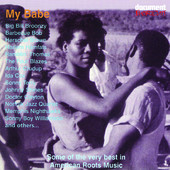 Legendary diddley bow-player One String Sam (a.k.a. Sam Wilson) was discovered busking on the streets of Motor City by Joe Von Battle, who bestowed Wilson his nom de plume in honor of his self-made instrument. The enigmatic wanderluster recorded just a few sides (including his signature "I Need a Hundred Dollars") in the mid-'50s at Joe's Records on Hastings Street in Detroit, then vanished. He re-emerged in the early '70s, igniting the stage at the Ann Arbor Blues & Jazz Festival as part of The Motor City Blues Revue. His dolorous sound echoes a forsaken path of obscurity, riddle, and unrealized potential. Rediscover the troubadour with the rarity "My Baby Ooo," from Document Shortcuts, Vol. 3: My Babe various-artists treasury.
Buy: iTunes.com

Genre: Blues

Artist: One String Sam

Song: My Baby Ooo

Album: Document Shortcuts, Vol. 3: My Babe
The Skins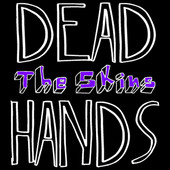 Brooklyn rock ensemble The Skins comprise the teen/tween sibling trio Reef (drums, percussion), Bayli (vocals), and Kaya Mckeithan (bass), with Daisy Spencer (guitars) and Russell Chell (guitars) rounding out the lineup. The School of Rock alumni are championed by Adrian Grenier's sonic think tank Wreckroom Records. The Skins take their name from the cross-pond phraseology "skin," which = foxy. These young bloods conjure up a before-their-time rock-'n'-soul depth frosted with a thick layer of wisdom beyond years. Highlights include open stages for The Heavy and appearances at the Afro Punk Festival. Check out The Skins' Richter-scale beginnings with "Dead Hands," from their 2013 Dead Hands--Single. Play it loud!
Buy: iTunes.com

Genre: Rock

Artist: The Skins

Song: Dead Hands

Album: Dead Hands-Single
Clarence Ashley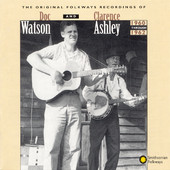 Folkist Clarence Tom Ashley was born Clarence Earl McCurry in Bristol, Tennessee, in 1895 of old Irish stock. His father, believed to have been married to several other women at the same time, was run out of town before Clarence's birth (the songsmith met his father for the first time at age 39). Grandpa gave him his first instrument at the age of 8 and soon after he took to guitar, but not to book-learning, dropping out of the fifth grade. At 16, Clarence went pro, joining a medicine show for summers. At the age of 17, Ashley took a 14-year-old bride. Off-season, he played in local lineups and took odd jobs. He made his first recordings with The Blue Ridge Mountain Entertainers, then teamed up with Dock Walsh to found The Carolina Tar Heels, recording a mess of projects. By the late '20s, Ashley cut wax with Byrd Moore and His Hot Shots. As the Great Depression took hold, he took a decades-long recording hiatus. By 1960, Ashley resurfaced on European tours and recorded anew with guitarist Doc Watson. Collaborations included Banman Grayson, The Cook Sisters, The Greer Sisters, Tex Isley, Clint Howard, Roy Acuff, and The Stanley Brothers. Highlights include Carnegie Hall and The Newport Folk Festival. The great picker passed away in 1967. Revisit him with "The Coo-Coo Bird," from The Original Folkways Recordings of Doc Watson and Clarence Ashley, 1960-1962.
Buy: iTunes.com

Genre: Country

Artist: Clarence Ashley

Song: The Coo-Coo Bird

Album: The Original Folkways Recordings of Doc Watson and Clarence Ashley, 1960-1962
Washed Out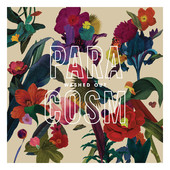 Ernest Greene, a.k.a. Washed Out, was born in Reagan-era Perry, Georgia, known for its peaches. Originally set on a career in library sciences, Greene changed course and sparked his music bones, recording his first album at his parents' house in 2009. Washed Out has since issued a passel of releases to date, including a 2010 video with footage from his honeymoon. Magic moments include penning the Portlandia theme song and tracks for Adult Swim, gracing Billboard's charts, and appearing at SXSW. Discover this electronic dreamscaper with "It All Feels Right," from his 2013 full-length Paracosm (Bonus Track Version).
Buy: iTunes.com

Genre: Alt/Electro

Artist: Washed Out

Song: It All Feels Right

Album: Paracosm (Bonus Track Version)
Madredeus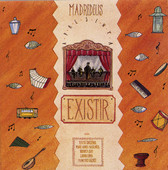 Portuguese fado ensemble Madredeus was founded in mid-'80s Lisbon. Captained by Pedro Ayres Magalhães (guitar), the collective's collective magic through the decades has been spun by Teresa Salgueiro (vocals), José Peixoto (guitar), Francisco Ribeiro (violin), Gabriel Gomes (harmonica), and Rodrigo Leão (keys). The current lineup features Beatriz Nunes (vocals), Carlos Maria Trindade (keys), Jorge Varrecoso (violin), António Figueiredo (violin), and Luís Clode (cello). Madredeus's sound is eclectically fashioned, pulling from a range of influences. Since making its debut in 1987, the outfit has released nearly a project a year. Inhale Madredeus's cinematic air with "O Pastor," from the 1996 album Existir.
Buy: iTunes.com

Genre: World

Artist: Madredeus

Song: O Pastor

Album: Existir
Ada Jones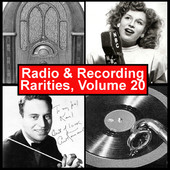 Contralto Ada Jones was born in North West England in 1873, and by the close of the '70s relocated to Philadelphia. Ada made her early mark performing as "Little Ada Jones," and went on to make her professional bones in Vaudeville with stints at Huber's Museum and various sideshows. Jones was among the first female vocalists to cut wax for the newly invented Edison phonograph. By 1905, her recording of "My Carolina Lady" hit No. 3 on the Billboard chart. The songbird enjoyed a successful collaboration with Len Spencer, garnering a solid run of top 10 hits. Jones later rebanded with Billy Murray, who discovered her back at the Fourteenth Street Huber's Museum, and recorded a score of No. 1's. Credits include titles "Me and Mrs. Murphy," "Ev'ry Little Bit Helps," "Pals," "Jimmie and Maggie at the Hippodrome," "I'm Sorry," "Let's Take an Old-Fashioned Walk," "Wouldn't You Like to Have Me for a Sweetheart?," "Cuddle Up a Little Closer," and "Shine On, Harvest Moon." Among Jones's collaborations

:

Henry Burr, Billy Watkins, Will C. Robbins, George Wilton Ballard, George L. Thompson, M.J. O'Connell, and Billy Jones. The femme trailblazer passed away in 1922 from kidney failure and leaves behind a brave and vast legacy. Remember her with "I'm Crying Just for You" (Edison Cylinder, 1914), with Billy Murray, from Radio & Recording Rarities, Volume 20.
Buy: iTunes.com

Genre: Pop

Artist: Ada Jones

Song: I'm Crying Just for You (Edison Cylinder, 1914), featuring Billy Murray

Album: Radio & Recording Rarities, Volume 20