Lhasa de Sela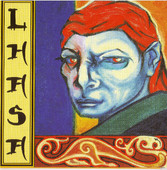 World-music songstress Lhasa de Sela made her sonic mark on a circuitous route through America, Mexico, France, and Canada. Born of Mexican and Jewish descent in Nixon-era Catskills, N.Y., her gypsy-esque childhood found its footing in San Francisco, where as a tween she first started singing for an audience. By her early 20s, Montreal became home. After touring France with her sisters, the chanteuse moved to Marseilles in the late '90s for a short spell, then returned to Quebec by the early aughts, cultivating an international following. De Sela's trove includes three full-lengths, various compilations, and collaborations with Jérôme Minière, Tindersticks, and Arthur H--all casting an elegant multi-lingual net of French, English, and Spanish. Highlights include Lilith Fair, publishing the road memoir La Route Chante, a Juno, and being named Best World Music Artist by BBC 3. The global treasure passed away much too soon, succumbing to breast cancer in 2010 at the age of 37. Remember "De Cara a la Pared," from Lhasa de Sela's 1997 award-winning debut La Llorona. Inhale the sound of smoke and silk.
Buy: iTunes.com

Genre: Baladas y Boleros

Artist: Lhasa de Sela

Song: De Cara a la Pared

Album: La Llorona
Billy Taylor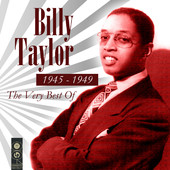 Iconic jazz pianist, composer, professor, and radio host Billy Taylor was born in 1921 in Greenville, N.C., into a musical home. After his family relocated to D.C., young Billy took up guitar, drums, and saxophone before homing in on piano, taking his first professional step at the age of 13. After majoring in music, Taylor hit NYC, where he played with the Ben Webster Quartet, setting his trajectory to illustrious heights in TV, radio, and recording. In 1963, Taylor penned the classic "I Wish I Knew How It Would Feel to Be Free." Collaborations include Art Tatum, Sylvia Syms, Billie Holiday, Charlie Parker, Miles Davis, Stan Getz, Dizzy Gillespie, Candido Amero, Louis Armstrong, Buddy Rich, Count Basie, and Benny Goodman. The tenacious jazz advocate served as musical director for NBC's The Subject Is Jazz and The David Frost Show and as the artistic director for jazz at the JFK Center for the Performing Arts. He also captained over 250 music features for the CBS Sunday Morning show, as well as PBS music specials, along with scores of radio programs. Among Dr. Taylor's accolades: a Grammy, two Peabody Awards, an Emmy, the National Medal of Arts, and an appointment to the National Council of the Arts. The maestro leaves behind over six decades of music. Get started with "Dee-Tees," from Billy Taylor: The Very Best Of 1945-1949.
Buy: iTunes.com

Genre: Jazz

Artist: Billy Taylor

Song: Dee-Tees

Album: Billy Taylor: The Very Best Of 1945-1949
Olga Guillot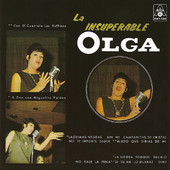 International Queen of Bolero singer/actress Olga Guillot was born in Santiago, Cuba, in the Roaring '20s, and raised in Havana. By her teens, she was discovered performing with her sister Ana Luísa in their Duo Hermanitas Guillot. At the hit of the '40s she made her way through the Cuban club circuit, joined the Siboney Quartet, and eventually took it solo, landing at Havana's Zombie Club. In mid-'50s New York, her recording of "Miénteme" propelled the songbird into the sonic stratosphere. Guillot's zenith came in 1958, sharing the stage with Edith Piaf. The diva exited communist Cuba in the early '60s and made Mexico her home. The multi-talent's career rose to recording, motion pictures, and TV, encompassing over 20 films and 30 albums. This Golden Palm and Latin Grammy lifetime achievement recipient was the first Latin artist to set foot on the stage of Carnegie Hall. The doyenne passed away in 2010. Remember Olga Guillot with "La Sitiera," from the 1994 La Insuperable Olga Con el Cuarteto los Ruffinos.
Buy: iTunes.com

Genre: Baladas y Boleros

Artist: Olga Guillot

Song: La Sitiera

Album: La Insuperable Olga Con el Cuarteto los Ruffinos
The Republic Tigers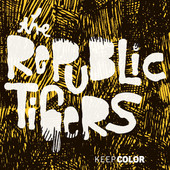 Alt-rockers The Republic Tigers hail from Kansas City and were founded in 2006. The 10 hands comprise Kenn Jankowski (vocals, guitar), Adam McGill (vocals, guitar), Ryan Pinkston (guitarist, pianist), Marc Pepperman (bassist), and Justin Tricomi (drums). The outfit has issued five-plus releases along with various compilation features to date. Shared stages include Travis, Weezer, and Nada Surf. Magic moments include The Late Show With David Letterman and featured tracks for Gossip Girl, Chuck, Grey's Anatomy, and Supernatural. Download "Buildings & Mountains," from their 2008 Keep Color. Way easy on the ears, with their synchronizing heartbeat, good-weather feel.
Buy: iTunes.com

Genre: Alternative

Artist: The Republic Tigers

Song: Buildings and Mountains

Album: Keep Color
Wanda Landowska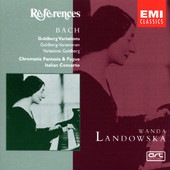 Harpsichordist, pianist, and educator Wanda Landowska was born in Warsaw in 1879. At the age of 4, she started on the keys, eventually landing at the Warsaw Conservatory and later majoring in composition in Berlin. By the turn of the century, Landowska relocated to France, married, taught piano, and later founded École de Musique Ancienne. She was the first to record the complete Goldberg Variations in 1933 (for harpsichord). As the Nazis occupied her town of Saint-Leus, she fled France by way of Lisbon, virtually penniless, and headed for New York, arriving the day of the Pearl Harbor attack, soon learning that her école was pillaged and destroyed. The resilient Landowska made Connecticut her home and went back to her life's work until her passing in 1959. Rediscover Landowska's master fingerprints with "Goldberg Variations, Bwv 988: Variation 25-Andante Espressivo," from Wanda Landowska-Bach: Goldberg Variations Chromatic Fantasia & Fugue Italian Concerto.
Buy: iTunes.com

Genre: Classical

Artist: Wanda Landowska

Song: Goldberg Variations, Bwv 988: Variation 25- Andante Espressivo

Album: Wanda Landowska-Bach: Goldberg Variations Chromatic Fantasia & Fugue Italian Concerto
Joe Tex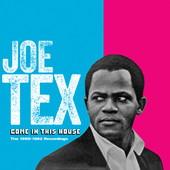 R&B/Southern soul crooner and saxophonist Joe Tex was born Joseph Arrington Jr. in 1933 in Texas. At 18, a talent-show victory brought him to NYC's Apollo Theater, where he won a string of contests and was offered a contract. Shortly after graduating high school, he inked with King Records and started to cut wax by the mid-'50s. A decade of finger-bleeding would follow before his 1964 track "Hold On to What You've Got" hit the charts. Success followed success into the late '70s, along with a bitter and tumultuous rivalry with James Brown. Tex was also one of the first rap pioneers, opening the gate for the genre. The winner of an RIAA Gold Disc, Tex recorded over 20 albums that ring with classic immortality. Collaborations/shared stages include Jackie Wilson, Buddy Killen, and Little Richard. Joe Tex passed away from a heart attack in 1982. Revisit the genius with "Pneumonia," from the collection Come in This House-The 1955-1962 Recordings. Play it loud!
Buy: iTunes.com

Genre: R&B/Soul

Artist: Joe Tex

Song: Pneumonia

Album: Come in This House-The 1955-1962 Recordings