Oliver Nelson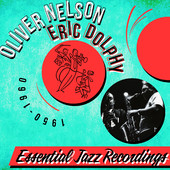 Jazz composer/arranger and saxophonist/clarinetist Oliver Nelson was born in Depression-era St. Louis. Raised in a musical home (brother a saxophonist, sister a vocalist/pianist), the wunderkind made his fingerprints on the piano at the age of 6 before taking to the saxophone by his tweens. Gigging locally in his teens led to hitting it with the Louis Jordan big band in the early '50s. After serving as a Marine in the Korean War, Nelson went on to study theory and composition. He landed in New York, teaming up with Erskin Hawkins and Wild Bill Davis, and became house arranger for the Apollo, with a stint in L.A. alongside Louis Bellson. In 1960, Nelson joined the Quincy Jones camp, touring Stateside and abroad. Nelson released his landmark 1961 The Blues and the Abstract Truth, with his coveted jazz classic "Stolen Moments," a soundmark that set his trajectory to illustrious heights. Collaborations include

Cannonball Adderley

, Sonny Rollins, Eddie Davis, Johnny Hodges, Wes Montgomery, Buddy Rich, Jimmy Smith, Stanley Turrentine, Billy Taylor, Irene Reid, and Gene Ammons. The maestro produced and arranged for James Brown, Nancy Wilson, The Temptations, Bill Evans, Freddie Hubbard, Thad Jones, Ron Carter, and Diana Ross. Credits feature arrangements for Barbier's Last Tango in Paris score, compositions for the film Death of a Gunfighter and TV's Ironside, Night Gallery, Columbo, The Six Million Dollar Man, and The Bionic Woman. In 1975, the extremely productive and dedicated virtuoso perished from a heart attack at 43. Revisit Oliver Nelson's elegant "Stolen Moments," from Oliver Nelson & Eric Dolphy: Essential Jazz Recordings, 1950-1960.
Buy: iTunes.com

Genre: Jazz

Artist: Oliver Nelson

Song: Stolen Moments

Album: Oliver Nelson & Eric Dolphy: Essential Jazz Recordings, 1950-1960
Beirut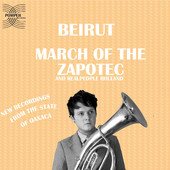 Beirut is the indie-rock ensemble founded in the mid-aughts by New Mexico import Zach Condon (multi-instrumentalist, songwriter). Musical chairs include Nicholas Petree (drummer), Perrin Cloutier (accordion), Jason Poranski (guitar, mandolin), Paul Collins of Soft Landing (guitar), Jon Natchez (baritone sax, clarinet, glockenspiel, ukulele, mandolin), Kristin Ferebee (violin), Kelly and Tracy Pratt of Arcade Fire (trumpet, flugelhorn), and Heather Trost of A Hawk and a Hacksaw (violin, viola). Shared stages/collaborations include Vampire Weekend, Grizzly Bear, The New Pornographers, The Jimenez Band, and Tono & The Finance Company. With a batch of releases to date, start with the deliciously old-timey "La Llorona," from 2009's March of the Zapotec & Realpeople--Holland.
Buy: iTunes.com

Genre: Alternative

Artist: Beirut

Song: La Llorona

Album: March of the Zapotec & Realpeople-Holland
Jackie Gleason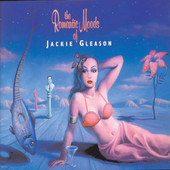 Composer, comedian, and actor Jackie Gleason was born Herbert John Gleason in 1916 Brooklyn, New York. His mother worked as a subway token-booth clerk, and his father, an alcoholic, deserted the family in Jackie's boyhood and died shortly thereafter. As a teenager, he found his place onstage and was discovered by the legendary movie executive Jack Warner. Film work for Warner led to a variety of early-TV spots, with his success cemented by the mid-'50s iconic The Honeymooners. In 1959, Gleason took home a Tony Award for Take Me Along. In 1962, he was nominated for an Academy Award for his role in The Hustler. His passion for music led to a trove of recordings for Capitol Records and his penning of The Honeymooners' soundmark. Remember the triple-threat with the velvety "Melancholy Serenade," from

The Romantic Moods of Jackie Gleason.
Buy: iTunes.com

Genre: Pop

Artist: Jackie Gleason

Song: Melancholy Serenade

Album: The Romantic Moods of Jackie Gleason
KaiserCartel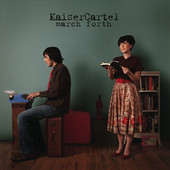 Brooklyn art-alt outfit KaiserCartel comprises singer/songwriters and multi-instrumentalists Courtney Kaiser (John Mellencamp expat) and Benjamin Cartel. Combining their solo efforts in 2004, the duo has gone on to issue a handful-plus of releases to date. Collaborations/shared stages include Margot and the Nuclear So and So's, Carrie Rodriguez, Matt Hales (a.k.a. Aqualung), and Lisa Germano. Among their highlights: a Best Music Video Award at the Coney Island Film Festival and features on TV's Exiled, Alter-Eco, Bored to Death, Private Practice, Liberal Arts, and Drop Dead Diva. Discover KaiserCartel with "Oh No," from their freshman release

March Forth.
Buy: iTunes.com

Genre: Singer/Songwriter/Alternative

Artist: KaiserCartel

Song: Oh No

Album: March Forth
Yellow Ostrich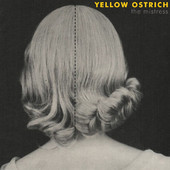 Alt-rock outfit Yellow Ostrich was founded in late-aughts Brooklyn by Alex Schaaf (vocals, guitar), who quickly added Michael Tapper (drums) and Jon Natchez (horns, bass). When Natchez exited in 2013, Jared Van Fleet (keys, guitar) and Zach Rose (bass) filled the gap. The hard-working ensemble started out with a Kickstarter-funded album before issuing a klatch of releases on Barsuk Records. Their innovative textures reel in the ears. Add "Libraries," from Yellow Ostrich's 2011 project The Mistress, to your archive. Play it loud!
Buy: iTunes.com

Genre: Alternative

Artist: Yellow Ostrich

Song: Libraries

Album: The Mistress
Slade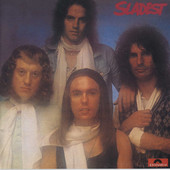 Britrock outfit Slade came out of the industrial Midlands of England in 1966, originally as The 'N Betweens. Refreshing as Slade in 1970, the classic quartette of drummer Don Powell, guitarist Dave Hill, lead vocalist and guitarist Noddy Holder, and bassist pianist Jim Lea rocketed into the magic of the glam invasion with countless chart-toppers and three No. 1 hits at the same time. Over the decades and numerous jumps across the pond, Slade's lineup featured Jim's brother Frank Lea, Mal McNulty, John Berry, Steve Whalley, Steve Malkin, Craig Fenny, and Dave Clover. Credits comprise "Cum on Feel the Noise," "Merry Xmas Everybody," "Skweeze Me, Pleeze Me," and scores of top 20 hits. Collaborations/shared stages include ZZ Top, Aerosmith, Black Sabbath, Chas Chandler, Arthur Crudup, and Richard Loncraine. Rediscover Slade's classic "Coz I Luv You," from their 1973 collection Sladest. Turn up the hair!
Buy: iTunes.com

Genre: Rock

Artist: Slade

Song: Coz I Luv You

Album: Sladest