Ambulance Ltd.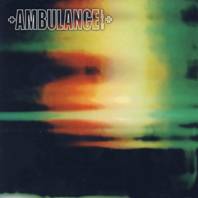 Ambulance Ltd. is the five-piece rock ensemble founded in New York City in the early aughts. Their revolving-door cast over the years has been anchored by singer/songwriter/guitarist Marcus Congleton, who is a native of Eugene, Oregon. Jeremy Kay on bass, Ezra Oklan on drums, Ian Fenger on guitars, and Xander McMahon on keys round out the current lineup. Past members include Michael Di Liberto, Dave Longstreth, and Matt Dublin (Red Romance). To date, the band has released four recordings and toured with R.E.M., Guided By Voices, and The Killers. Festivals of rock royalty include Lollapalooza, Glastonbury, Austin City Limits, and Coachella. Congleton & Co. have collaborated extensively with John Cale. Currently in the studio, so in the meantime, check out the modern anthemic title "Heavy Lifting," from their 2003 EP Ambulance LTD.

Buy: iTunes
Genre: Rock
Artist: Ambulance Ltd.
Song: Heavy Lifting
Album: Ambulance LTD - EP
Rodney Crowell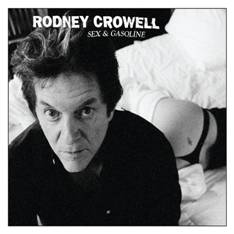 Singer/songwriter/story-teller Rodney Crowell hails from Houston, Texas. By the '70s, he took himself to Nashville to hone his songwriting. After landing a spot playing with Emmylou Harris, his career catapulted. Crowell went on to found The Cherry Bombs, and by '78, he released his solo debut Ain't Living Long Like This. Crowell's 1988 Diamonds & Dirt racked up five No. 1's, including "It's Such a Small World," the duet with then-wife Rosanne Cash. Accolades include the 1989 Grammy for Best Country Song: "After All This Time," induction into the Nashville Songwriters Hall of Fame in 2003, and a CMA nomination. Collaborations include Vince Gill and Johnny Cash. Crowell's 2008 release Sex & Gasoline, produced by Joe Henry, is an 11-track homage to love and life. Get "Sex and Gasoline."
Buy: iTunes
Genre: Country
Artist: Rodney Crowell
Song: Sex and Gasoline
Album: Sex & Gasoline
DePedro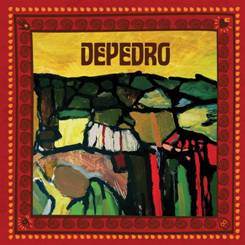 DePedro is guitarist/vocalist Jairo Zavala. Born in Madrid, Zavala, a longtime guitarist with Americana outfit Calexico, has released his debut solo effort for the recently launched National Geographic label. Zavala recorded the predominantly Spanish-language album with Calexico in their Tucson studio. This collection is a source of light that flashes between chivalrous Americana and old-soul big-band elegance. "Don't Leave Me Now," from the 2008 release DePedro, has a wistful, otherworldly longing.

Buy: iTunes
Genre: World
Artist: DePedro
Song: Don't Leave Me Now
Album: DePedro
Vladimir Cosma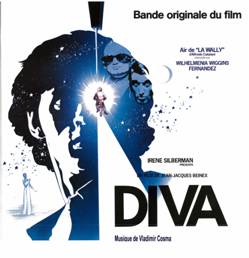 Masterful composer, pianist, and violinist Vladimir Cosma was born in Bucharest into a family of pianists and conductors. As a young man in the early '60s, he relocated to Paris from Romania to further his music studies. After touring the globe as a concert violinist, Cosma entered the world of film scoring. Cosma credits a meeting with Michel Legrand as the catalyst of his destiny. Collaborations include Jean-Jacques Beineix and Ridley Scott. Credits include some four dozen film scores, such as Someone to Watch Over Me, The Dinner Game, and À Chacun son Enfer. Accolades include two Best Music awards by the French Academy of Cinema for the 1981 film Diva and the 1991 film Le Bal. Revisit the star-lit title "Promenade Sentimentale," from the 1981 soundtrack Diva (Bande originale du film).

Buy: iTunes
Genre: Classical/Film
Artist: Vladimir Cosma
Song: Promenade Sentimentale
Album: Diva (Bande originale du film)
The Dig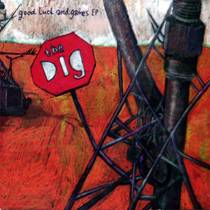 The Dig is the Brooklyn rock ensemble of David Baldwin (guitar), Emile Mosseri (bass), Erick Eiser (keys, guitar), and Jamie Allegre (drums). This unit has unleashed something charismatic and real. These gentlemen are the strike of the match before the fire. The band's ear-catching performance on New York's too-cool-for-school late-night Fearless Music TV, and their 2007 debut EP Good Luck and Games, is just the beginning. Download "Any Day Now."
Buy: iTunes
Genre: Rock
Artist: The Dig
Song: Any Day Now
Album: Good Luck and Games
Judee Sill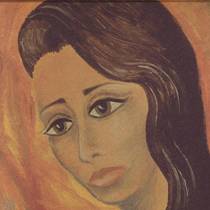 Folk-pop singer/songwriter Judee Sill was born in 1944 into a hard life and a family of Hollywood lore. The early loss of her father, mother, and brother shaped her sorrow-filled heart and a path of musical, religious, and pharmaceutical pursuits. After traveling and playing coffeehouses, Sill served time for possession charges. Post cleaning up, she wrote for The Turtles, then met David Geffen, who signed her as his first act for the burgeoning Asylum label. Geffen also introduced Sill to Graham Nash, who produced "Jesus Was a Cross Maker" from her 1971 debut album, Judee Sill. She toured with Crosby, Stills and Nash, released a second album for Asylum, but fell back into addiction, ultimately leading to her tragic overdose in 1979. Discover this Lady of the Canyon with "I'm Over," originally recorded in 1974, from the collection Dreams Come True - Hi, I Love You Right Heartily Here - New Songs.

Buy: iTunes
Genre: Folk/Pop
Artist: Judee Sill
Song: I'm Over
Album: Dreams Come True - Hi, I Love You Right Heartily Here - New Songs