Casey Shea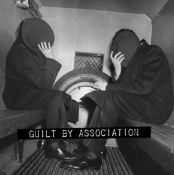 New York-based singer/songwriter/bassist Casey Shea, a.k.a. "the show stopper," has a whimsical and hypnotic sound that taps the temporal lobe. Shea made his bones on the Nashville and Tallahassee rock scenes before jumping to NYC, where he co-founded The Undisputed Heavyweights in 2005 (their final show this past October sold out the Bowery Ballroom). Shea's winning solo work has a magnetic undercurrent. His lineup includes Gilber Gilmore, Tom Welsch, and Jeff Jacobson. His sparkling, star-bitten essence is endearing. Something heartbreaking in the title "Chop Suey," from the 2007 multi-artist collection Guilt by Association. Catch him in the clubs.
Buy: iTunes
Genre: Rock
Artist: Casey Shea
Song: Chop Suey
Album: Guilt by Association
Nick Drake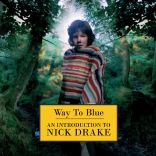 Artist Nicholas Rodney Drake was born in Burma in 1948, the youngest of two children and the son of musically minded British parents. As a child back in the north of England, Drake took up piano, clarinet, and saxophone, and by 16 he picked up the guitar and founded his first band, The Perfumed Gardeners. While attending Cambridge University in 1968, he signed with Island Records and went on to release three solo albums. His collaborations include Fairport Convention and John Cale. Elusive and enigmatic, Drake suffered from depression and in 1972 spent time in a psychiatric facility. By 1973 he started writing songs again but tragically died in 1974 of an overdose of antidepressants. His music is aching and profound. The title "Cello Song," from the 1994 release Way to Blue: An Introduction to Nick Drake, has a bottomless and penetrating range of emotion.
Buy: iTunes
Genre: Folk
Artist: Nick Drake
Song: Cello Song
Album: Way to Blue: An Introduction to Nick Drake
Rube Lacy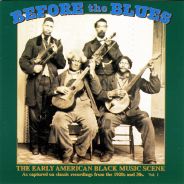 Singer Rube Lacy, a.k.a. the Reverend Rubin Lacy, was born in 1901 in Pelahatchie, Mississippi. By his teens, Lacy learned guitar and shortly thereafter became one of the Mississippi Delta region's most sought after bottleneck guitarists. Lacy recorded a few sides for Paramount Records, and by 1932, he became a minister and preached until his death in 1972. The title "Mississippi Jail House Groan," recorded in 1928, from the collection Before the Blues: The Early American Black Music Scene, is as authentic as it gets.
Buy: iTunes
Genre: Blues
Artist: Rube Lacy
Song: Mississippi Jail House Groan
Album: Before the Blues: The Early American Black Music Scene
Rasmus Nøhr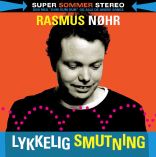 Singer/songwriter/guitarist and Northern European import Rasmus Nøhr was born in Denmark in 1972. This velvety crooner has a substantially tender sound. In 2004, he enjoyed his biggest success to date with the title "Det Glade Pizzabud." Nøhr has recorded three albums, and is a familiar face on Danish TV and film. The title "Trines Sang," from his 2006 release Lykkelig Smutning, is sophisticated and sugary.
Buy: iTunes
Genre: Pop
Artist: Rasmus Nøhr
Song: Trines Sang
Album: Lykkelig Smutning
Honeycut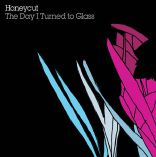 Honeycut is the San Francisco-based trio founded in 2003 by California natives Bart Davenport on vocals and drum programmer Tony Sevener along with transplanted Frenchman RV Salters on keys. Collectively, their collaborations include The Loved Ones, Femi Kuti, DJ Mehdi, The Kinetics, and Quannum bands Lifesavas and Blackalicious. The unit has a jazz in its step, powerfully elegant. The title "Dysfunctional," from the 2006 release The Day I Turned to Glass, also has a feather in its cap.
Buy: iTunes
Genre: Pop
Artist: Honeycut
Song: Dysfunctional
Album: The Day I Turned to Glass
Ben Weaver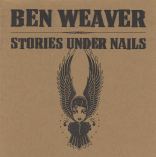 Singer/songwriter and published poet Ben Weaver was born in Eugene, Oregon, in 1979. When he was young, his family relocated to St. Paul, Minnesota, where he resides in a cluttered loft when he is not on the road. Weaver sings with rocks and flowers in his throat, telling stories like an old soul. His baritone voice possesses a brutal beauty. The title "Old Mule," from his 2004 release Stories Under Nails, is something you can get completely lost in. Currently touring; go catch him.
Buy: iTunes
Genre: Folk/Blues
Artist: Ben Weaver
Song: Old Mule
Album: Stories Under Nails
Tour: Visit