Son House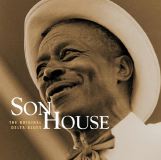 Blues singer and guitarist Son House was born in the Mississippi Delta region in 1902, one of three boys in a family of sharecroppers. As a teenager, he preached the Gospel and sang a cappella at services. At the age of 25, House picked up the guitar and started his blues career. Shortly thereafter, he served time in Parchment Farm Prison for fatally shooting a man, but was released after two years. The erstwhile reverend lived in constant conflict between the spiritual life and the life of a bluesman, even as he made dozens of recordings for Paramount Records throughout the Depression. By the mid-'50s, he fell out of the frame and went to work for the railroad in upstate New York. By mid-'60s, guitarist Alan Wilson (Canned Heat) pulled the legend back into the spotlight. House appeared at Carnegie Hall and the Montreux Jazz Festival and become the subject of a documentary. His collaborations include Charley Patton and Willie Brown, and he's been covered by The White Stripes. Inducted into the Blues Foundation's Hall of Fame in 1980, House sadly passed away in 1988. The title "Death Letter," originally recorded in 1930, from the album The Original Delta Blues: Son House, is all depth and soul.
Buy: iTunes
Genre: Blues
Artist: Son House
Song: Death Letter
Album: The Original Delta Blues: Son House
Doves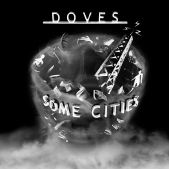 Doves are a cinema-esque rock trio from Manchester, England, founded in 1998. Members are Jimi Goodwin (bass, vocals) and the twin Williams brothers, Andy (drums) and Jez (guitars). The trio was formerly part of Sub Sub, which enjoyed the dance-club hit "Ain't No Love (Ain't No Use)" in 1993. The unit's songs have been featured on The O.C. and in the film Catch and Release. The title "Snowden," from their 2005 release Some Cities, was written in a cottage near Loch Ness, but no monsters here. These Doves bedazzle.
Buy: iTunes
Genre: Rock
Artist: Doves
Song: Snowden
Album: Some Cities
The Slip


The Slip are the Boston-based trio of brothers Brad (songwriter, guitar, lead vocals) and Andrew Barr (drums) and Marc Friedman (bass). The three formed their musical relationship in high school, then went on to the Berklee College of Music for a short stint. Their collaborations/tours include Natalie Merchant of the 10,000 Maniacs, My Morning Jacket, and The Lovely Feathers. Their 2006 release Eisenhower was co-produced by Matthew Ellard (Elliott Smith, Billy Bragg, Wilco, Morphine) and the band was named Best Live Act and Best Producer at the 2006 Boston Music Awards. The title "Suffocation Keep": completely beautiful and absorbing.
Buy: iTunes
Genre: Rock
Artist: The Slip
Song: Suffocation Keep
Album: Eisenhower
Tour: Visit
Patti Rothberg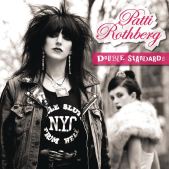 Singer/songwriter/guitarist and painter Patti Rothberg, a Scarsdale, New York, native, picked up the piano at the age of 3 and started writing songs by her mid-teens. After high school, the songstress studied art in Boston, New York, and Paris, but music remained her passion. Back in NYC, busking in the subway and playing in bands, she ran into an old friend/musician Dave Greenberg. This reunion led to Rothberg's inking a deal with EMI and her debut release Between the 1 and the 9 in 1995. The lady has toured with Chris Isaak, The Wallflowers, Midnight Oil, Black Crowes, and Paul Westerberg. Television appearances include The Tonight Show, Late Night With David Letterman, Oprah, and Canada's Much Music. Her current band includes Freddie Katz on (guitars), David Leatherwood (bass), and JP "Thunderbolt" Patterson (drums). The title "Inventory," from her 2006 release Double Standards, has an old-school sophistication and clarity along with a gratifying melody.
Buy: iTunes
Genre: Rock
Artist: Patti Rothberg
Song: Inventory
Album: Double Standards
Syndicate of Sound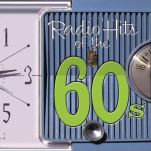 Psychedelic garage band Syndicate of Sound was founded by Don Baskin, John Sharkey, Bob Gonzalez, John Duckworth, and Larry Ray in 1964, in San Jose, California (Jim Sawyer later replaced Ray on guitar). The band became well known throughout the Northwest before scoring nationwide with the hit title "Little Girl" in 1966. The unit then performed on TV's American Bandstand and Where the Action Is and opened for James Brown, the Animals, and the Rolling Stones, among others. After drummer Duckworth was drafted at the peak of the Vietnam war, the band went through a rotating roster of members. They recorded a few more sides in 1969 for Buddah Records, only to break up in 1970. The track "Little Girl" remains timeless.
Buy: iTunes
Genre: Rock
Artist: Syndicate of Sound
Song: Little Girl
Album: Radio Hits of the '60s
School of Seven Bells


Groovy Brooklyn-based electronic rock trio School of Seven Bells (named after a supposedly notorious South American pickpocket educational institution) was founded in 2007 by ex-Secret Machines guitarist Benjamin Curtis and twin sisters Alejandra and Claudia Deheza, formerly of On!Air!Library! Their compositions teeter between epic and glorious, spilling over with melodious harmonies. The bonus-track version of "Face to Face on High Places," from their 2008 release Alpinisms, is whimsical and ambient. Currently touring.
Buy: iTunes
Genre: Pop Alternative
Artist: School of Seven Bells
Song: Face to Face on High Places
Album: Alpinisms
Tour: Visit