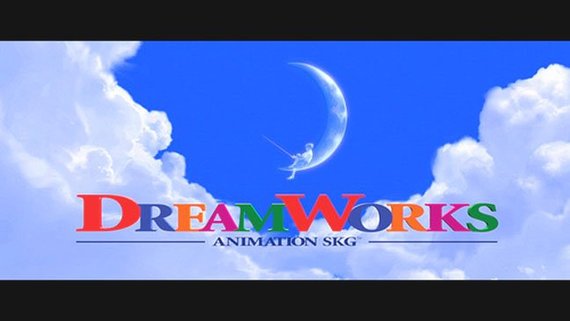 We all want to make a mark. Most of us do anyway, and more than a smudge on the wall that can be removed with a wipe of fantastic. We all hope there will be more to say about us for a relative than: "You remember your Uncle Tommy? He put that smudge on the wall!"
Contributing to culture, however, comes in many sizes. A viral video of your cat sliding into a pizza box doesn't really count as much as say; making a great invention, or doing many acts of kindness, or teaching, or healing, or creating great art.
Starting a motion picture studio and putting out 29 well known films for families in 20 years definitely counts as making a mark.
That's what Jeffrey Katzenberg accomplished when he created DreamWorks Animation with Steven Spielberg and David Geffen in 1994. Katzenberg took his expertise from his long tenure at Disney under Michael Eisner and fashioned a new animation studio on his own terms. Having worked for DreamWorks myself as a writer I can tell you first hand about their great work ethic and intelligence in fashioning their stories. You don't find that at every studio.
This 20 year milestone was celebrated at the Hollywood Bowl with clips pulled from two decades of their animated films projected on a massive screen as the Los Angeles Philharmonic played the film scores live. We all know when watching a film that a symphony is playing the sound track. But when you see 120 musicians playing it live in coordinated harmony that fills the entire side of a mountain it's a different experience.
Host Jack Black (the voice of the Panda in Kung Fu Panda) kept us laughing as he regularly broke into song and conductor Thomas Black had to keep stopping him to keep the evening on schedule. The evening included clips and live performances from Madagascar, Kung Fu Panda, the Shrek Trilogy, Prince of Egypt, How to Train Your Dragon and Peabody and Sherman to name a few.
An additional treat was when some of the composers were invited to the podium as guest conductors to lead their own music; including Hans Zimmer (Prince of Egypt), Alan Sylvestri (The Croods), Alexandre Desplat (Rise of the Guardians) and Harry Gregson-Williams (the Shrek suite). Alan Sylvestri had the additional edge of conducting his chase scene from the Croods with the help from the USC marching band precision Corp, which filled the stage with many levels of percussive thunder.

Jack Black told the sold out crowd how DreamWorks started with a dream. And spoke kindly of his working experience with the studio that had made many memorable hits. He talked about how much time they put into doing something right. But unable to be serious for too long Black introduced a new five piece rock band made up solely of the guest composers, dubbed the 'Katzenbergers' to close the night with lead Guitarist Hans Zimmer. They started with "I like to Move It", the Madagascar song by King Julian. And as the film clip of the song played above, Sasha Baron Cohen who voiced King Julian came out on stage to sing it live. Closing the night with "I'm a Believer" Jack Black, vocalist Judith Hill and the entire ensemble improved a long encore. The song choice seemed apropos as the body of work they were celebrating started with a dream that three men believed in 20 years ago.

We all hope to make our mark. Katzenberg and his team continue to do so.