The shooting death of Danroy "DJ" Henry, a black student at Pace University with no record of criminality or violence, continues to stir controversy on a number of levels that go well beyond this single incident. In a special four part web and WGBH public radio series, "DJ Henry and the Training of Police", I explore the police killing and question the system of training and protocol that some believe contributes to questionable police conduct.
BOSTON -- In the living room of his parent's home in Easton, Massachusetts, Brandon Cox holds a weathered photo of his high school friend, Danroy "DJ" Henry. They met during Brandon's freshman year. DJ was a sophomore. Their families meshed and the boys gelled over hip hop, old-school R&B, movies and especially football.
"Everything we did we kinda had that bond between us that not everybody really could understand."
After graduation, both headed to college. DJ settled on Pace University in Pleasantville, N.Y. in Westchester County. Brandon studied closer to home at Stonehill College. Both played football and competed against each other in a much-anticipated homecoming game last October 16, 2010, said Cox.
"We ended up beating them pretty soundly. After the game we all came together and both our families went out to eat and it was just like being back home, just like high school again. All our families together, having a meal and just enjoying each other's company."
That night, Brandon Cox went back to DJ's rental unit, played video games and then headed out on the town. They ended up at Finnegan's, a popular bar and grill located in a strip mall, between a Chinese restaurant and a bank.
"They had a DJ in the back and they had cleared the floor to make like a dance floor. He was introducing me to people he knew from school and all of that. I didn't see the incident that caused them to shut everything down, but they were shutting it down and telling people to leave so we said, 'Let's get out of here.'"
DJ and four friends had arrived together in a Nissan Altima. He and Brandon Cox idled outside the bar waiting for the three remaining friends to pile in. Police had been called to Finnegan's by the owner to quell a disturbance that, by all accounts, had nothing to do with the five boys. A crowd had gathered outside and police moved in to break it up. What happened next is to many still a very disturbing mystery.
Here's how Brandon Cox explained it.
"So we're in the car, and DJ had kind of got out to look for the guys. And when he came back he only came back with one of them, Desmond, so we were still in the car waiting for the other guys and we hear a loud tap on the window and it kind of startled us. The tap came again and we looked up to see that it was a police officer."
And the officer instructed the driver to move along, said Cox.
"So DJ put the car into drive and starts to drive away. And as we come around the corner an officer with his gun raised runs between two police cars that were on the side of us and runs in front of the vehicle with his gun raised and as DJ starts to slow down, he opens fire and then the car speeds back up because there are bullets coming through the front windshield. And I had felt something hit my arm and I wasn't sure what it was and look out of the corner of my eye and I can see the police officer on the hood firing into the car from the hood of the car."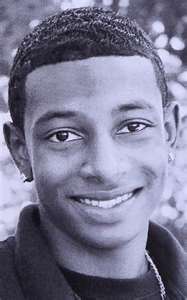 The officer who fired the shots was 33-year-old Aaron Hess, a former U.S. Marine who served seven years on the Pleasantville police force after an initial stint as a cop in Manhattan. Hess's attorney, Mitchell Baker, said his client recalls the incident quite differently.
"Mr. Henry was driving his automobile. He was directed by Officer Hess to stop his automobile."
According to Baker, Hess had four choices.
"If he went to the left he'd get hit. If he went to the right he'd get hit. If he went backwards, he'd get run over. So what his training taught him was to jump on the hood of the car. Mr. Henry was further directed to stop his car. He did not, and that's when the shots were had."
Chaoes reigned in the aftermath of the shooting, as Pace University students and others rushed to help their friend DJ who, according to multiple witnesses, though severely wounded, had been pulled from the car and thrown to the ground by police.
"When we left our son about 6:00 p.m. Saturday evening, we hugged him we kissed him, we took a picture of him,"
recalls Angella Henry, DJ Henry's mom.
"When we saw him 12 hours later, he had scratches and bruises on his face that don't comport with a gunshot wound to the chest. So we know he was treated poorly."

Angella Henry and her husband Danroy Henry Sr. were notified of their son's death by two Easton, Massachusetts police officers, who arrived at their door in the early morning hours. They rushed to Westchester County Medical Center where Brandon Cox's mother Donna and stepfather Tommy Parks were waiting. Also at the hospital was Officer Aaron Hess, whose knee had been injured during the incident. Dozens of fellow officers were milling around his room, said Cox's father, Tommy Parks.
"He seemed to be in good spirits. He was lifted up off of what I believe was a wheel chair and he lifted up to talk to an officer. He just didn't seem bothered the way that we were. We were in total shock."
Four months later, in February 2011, a grand jury did not indict Officer Hess. The Westchester District Attorney's office released a statement that read the grand jury "found there was no reasonable cause to vote an indictment."

In April, Officer Hess received an award as Policeman of the Year from the Pleasantville Police Benevolent Association.
And, for much of the past 12 months, questions have been raised about the case and about other cases. The legal process, gathering evidence, the political relationships between the district attorney and the local police force, and the overall treatment of blacks by white officers.
It raises questions about police training and responses to perceived danger, and whether such perceptions of danger are colored by race. Aaron Hess is white. Danroy Henry black.
In our next report, we'll explore the belief that racial profiling led to the death of DJ Henry and a subsequent police shooting in Framingham, Massachusetts.