By: Eoghan Mackie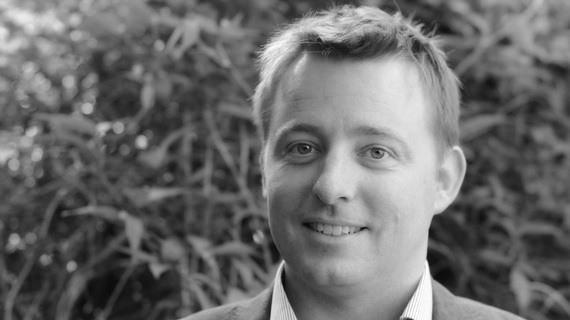 Following strong encouragement from my parents and the education system I was privileged to be part of, I started my career as a corporate lawyer. I was at the top university in my country for law. I then went to work for the top firm in my country, the largest provider of legal services on the planet at the time. I had it all, in theory, but I found myself looking for a connection between my values and my work. The skill set I had was a brilliant platform and I have spent the last 15 years learning how to translate that into the international development arena as a social entrepreneur.

My question was and always will be - how can I help people to help themselves and what can I do to facilitate that?

Given my commercial background, I have always had a strong belief in the potential of enterprise-based development. But, I have never been blinkered and so I certainly know the risks. If anything, my experience of working in more than 40 countries with thousands of enterprises and intermediaries from governments to international agencies and investors, has shown me that the risks are so much more than simple corruption. For me now, one of my biggest concerns is inefficiency and uncoordinated short term focused lip-service work. In my relatively short career in the international arena alone, I have seen tens, if not hundreds of millions of dollars wasted - but not because someone stole it, instead because it was just spent on something ill-conceived or inappropriate.

I was lucky to be picked up as one of the first UK social entrepreneurs to receive awards and support by UnLtd, the foundation for social entrepreneurs. That support helped give me the confidence to push the venture further. When I first started my journey, the international development arena was not a big fan of private sector, or enterprise focused work. The first years were hard, as we were facing all of the obvious operational challenges of trying to work in a global arena, but we also came up against so many people who just would not even entertain the notion that private enterprise might be able to contribute to poverty alleviation over time.

Thank goodness for Grameen and their ability to hit the headlines with microfinance and then for bi-laterals like UK-AID then changing their policy to be much more pro-enterprise. Thank goodness also for the silent revolution in the international NGOs, whose programme work has drifted progressively towards livelihoods over the last 10 years to the extent that it now accounts for 70%+ in most of the high street brands.

So, the stars have aligned. Now is the time. We've put 15 years into learning how to do this. What's next?

Technology.

Examples like MPesa and Kiva have been an inspiration to so many social entrepreneurs around the world, and they've got the attention of multi-nationals and governments alike.

So, back to my question - how can I help people to help themselves and what can I do to facilitate that? Having grown a full service capability in my group of social businesses - from creating local consulting companies led by local people, through to brokering some of the most exciting impact investment deals we think have been done to date like JITA in Bangladesh, between CARE and Danone Communities - we wanted a place to host all of this, and to be able to bring in other partners with great services, skills and capital together.

So, we're now ready. We have built an online environment where any entrepreneur can get what they need, when they need it, for the price they can manage, at the touch of a button. We've built the Enterprise Development and Growth Engine (the EDGE). A fully interactive technology environment where an entrepreneur learns, builds collateral, shares information and connects to service providers and investors.

What's so new about this?

We believe we've turned the international enterprise development marketplace inside out. Finally, the focus is on the lonely entrepreneur and what they need to succeed when they need it. Not what a particular 3 year programme wants to shove in their face, or what a self righteous development consultant thinks they need, having never operating a company in their life. We have gone past the platform people, who want to create static profiles of enterprises or entrepreneurs with no data to substantiate either their achievements, ongoing performance or support requirements. And, most importantly we have kept it simple. We have two constituents - the entrepreneur and followers.

That's it.

That's the way it should always have been. Bottom up, self generated growth will not happen by herding random income-less people into pre-cast programmes. If we provide an environment where the people who can and will rise to the challenge can get what they need, when they need it and by doing that, then we recognise the best we can hope for is that we lower the cost, cut the time it takes or increase the chance of success of an enterprise, then we've done the best thing possible. The rest is up to them and the market.

We intend to do this with 10,000 enterprises by 2020. Sounds a lot, but then there are 70,000 in a tiny economy like Malawi alone.

What would this mean? We hit our target, we will be supporting over $1BN USD of economic activity per year. That's a few jobs for poor people and a chance, if those enterprises continue to trade, for those people to become less poor over time.

That's what gets me up in the morning. I can see a day when I know that what we offer is being used by 10,000 entrepreneurs to add to what they are doing, help them through difficult times, support their growth and give them the confidence and energy to persevere.

I can imagine how these entrepreneurs will have a team working for them, just like I have a team working for me. I can see how that team can get access to new learning and development opportunities and I can see how that can help them contribute more in their own right over time. I can see the reduction in time to source and receive support and the lowering of business development and delivery costs for service providers all adding up to more focused support. And I can see how we will all know if it works or not and learn from that too.

After almost 20 years at this, I am more excited about what is possible than ever before.

These themes will be addressed in more detail through the Pioneers for Change Fellowship kicking off on March 23 and 24, 2015 in London. Pioneers for Change is an initiative of Adessy Associates.

About Eoghan Mackie
Eoghan has worked in the field of social enterprise development and social investment for over 15 years and is the Founder and Chief Executive of the Challenges Group. An innovator dedicated to the international enterprise development sector and a qualified commercial solicitor, he has directed delivery of over £30m GBP UK value in strategic support to over 1,000 organisations in 40 countries. He is accustomed to operating at a strategic level, managing operations, finance, risk and business continuity as well as brokering relationships between and with Governments, multi-nationals, international agencies and NGOs.

He has worked with executives and senior staff of many of the largest international development organisations in their steer towards private sector development and supported multi-national corporate entities to engage in inclusive business and impact investing.