By: Sarah Twigg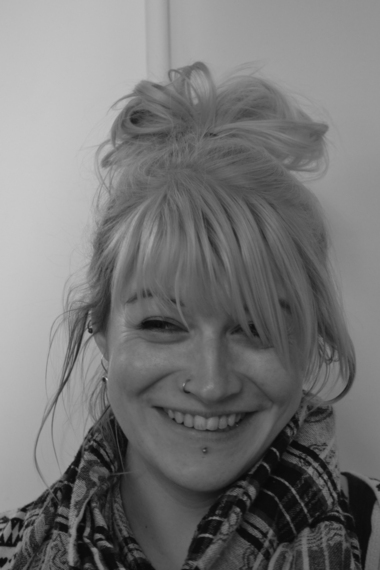 Five years ago I took a temporary job at Burton Street Foundation (BSF), the organization Vinay Nair covers in his article on SME lending.
Reading this, I wanted to explain what it is like to work for organizations like BSF; why the staff and many others feel compelled to help.
The atmosphere on-site was electric from the moment I walked through the gates, I felt welcome and at home, despite having never stepped foot in the place before and having little experience with people with learning disabilities. This was a far cry from my previous experiences of work- it wasn't just a means to an end, I wanted to be there and I wanted to do more.
This attitude seemed consistent across the staff team: if we all had more to give, the possibilities were endless. It struck me that we should be showcasing the organization to the wider community. If we could bottle the atmosphere and sell it, it would be flying off the shelves. At the time, BSF was relatively unknown around Sheffield- except within the learning disability community- and an event would be a great opportunity to share the atmosphere with the public, encourage a sense of community and spread the word.
BSF specializes in social inclusivity; it is key that alongside our learning disability services we offer hired space and office units to rent. This interweaving of people from different walks of life enhances the work we do and helps to prove that the barriers so many people with learning disabilities face in society can be overcome. BSF provides a safe environment where everyone is welcome, everyone is involved; we work together and share the space, a great example of community spirit.
With the help of staff and volunteers, in 2010 I organized BSF's first Craft Fair. We had stalls, workshops, activities, music and entertainment. Expenses were minimal - much of the entertainment was provided by staff members, our site's tenants and community groups - for free.
Five years down the line, the Fair's success has given us the confidence to expand; we now have three annual fundraising events: Burton Street Craft Fair, Burton Street Spring Fair and Dance Your Socks Off-Inclusive Music Festival.
At each event, we are overwhelmed by the involvement of the community - their donations, volunteer time, performances, the list goes on. The events showcase our site and bring visitors to experience the atmosphere; they also provide an opportunity for everybody to socialize and get involved - an invaluable advert for an organization without a budget for marketing.
Funds raised help us to continue our learning disability services, keep our site open, our facilities and services updated and improving. Generating funds through our activities is a big part of our ethos - they help to make BSF sustainable.
As Vinay said: "...social investment is not the end goal; we are just growing the means by which we can enable great organizations to achieve their ends", with a crucial step-up from organisations like Social Investment Business, not-for-profits can gain the confidence to develop sustainable operations and stand on their own two feet, rather than on someone else's shoulders.
Vinay was struck that staff volunteered outside of working hours, unusual in the commercial world. It seems logical that the ideals of people working for not-for-profits are synonymous with the work that the organization undertakes (if a charity gives, why wouldn't its employees?), but why couldn't this be applied to the commercial sector? If commercial organizations were more involved with their communities, maybe their staff would be more inclined?
Imagine the difference it could make to the economy and our society if all organizations operated in this way.
The idea that staff would give more resonated with Vinay: "Their reaction stayed with me, as if it were perfectly normal for staff to volunteer time to support the organization where they work".
He's right, at BSF, this is normal. Maybe it's that our tagline "everyone has a part to play" is embedded in our heads. Further, I think it's that Burton Street is like a magnet; the spirit on-site is just not comparable to other places I have experienced and once people step through our doors, they keep coming back.
These themes will be addressed in more detail through the Pioneers for Change Fellowship kicking off on March 23 and 24, 2015 in London. Pioneers for Change is an initiative of Adessy Associates.

About Sarah Twigg
Sarah Twigg lives in Sheffield and joined Burton Street Foundation in 2010 where she works as Media, Marketing, I.T. and Admin Co-ordinator.
Burton Street Foundation is a not-for-profit organisation supporting adults and children with learning and physical difficulties.
Prior to her work at Burton Street Foundation, Sarah was involved in organising Sheffield Vigil for Climate Change. She graduated from Salford University in 2008, with a degree in Popular Music and Recording.