"The person I was 30 years ago -- and, to an extent, who I still am -- I was someone who loved and craved attention," shares Jimmy Somerville, "But when I got it, I couldn't cope with it."
That's three decades of introspection from Somerville, who first rocketed to international fame as the openly-gay singer of early '80s New Wave act Bronski Beat. A true anomaly at the time, he wore his sexuality -- and emotions -- on his sleeve.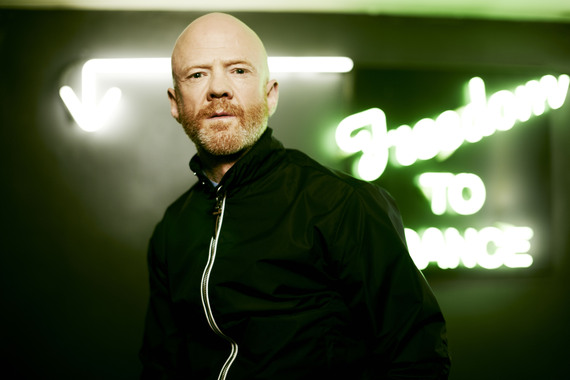 "It was never an issue," said Somerville of being out during a recent telephone interview from his home in the United Kingdom. "It was who I was. I was a gay man, and that was it."
Somerville's frank attitude and view on life is reflected lyrically on the Bronski Beat's iconic 1984 hit "Smalltown Boy." By all accounts an autobiographical tale, he put to music his rage against homophobic discrimination and the life available to him in his small Scottish hometown, which forced him to flee to London.
"I don't mess with ambiguity; I never did," Somerville said of the overt message in the song, which celebrated its 30th anniversary last year. Still, he feels its lyrical simplicity allowed the masses to relate. "It would have never become so successful if it was just relying on a gay audience," he shared. "It was very universal."
Since "Smalltown Boy," though consistently releasing music, Somerville has largely shied away from the public eye. What many don't know, he intimated, is that he has spent much of that time battling personal demons, quietly, on his own. Now, with those largely behind him, he's ready to return to the spotlight.
On Mar. 9, Somerville released what he's often referred to as a "dream" album. Homage, his sixth solo project, is a 12-track disco record, complete with live instruments, horns and, naturally, the singer's trademark falsetto. Somerville says he has never been so fully behind a body of work in his career.
Jimmy Somerville's Latest Single, "Back to Me" (Above)
"It's the first time I've had absolute faith and belief," he said. Though Somerville admits he's long struggled with self-doubt, he finally put it aside to make this record.
"It was my internal battle, a constant battle, keeping me from doing something I wanted to do," he relayed. "It was an internal conversation about, 'Why are you doing this? This is shit. You can't do this. You're not very good. Why do you keep trying?' That was a recurring theme. There was a lot of self-obsession."
For years, Somerville aspired to record an album dedicated to the music which molded him as an artist. In the past, the Scotsman toyed with the genre, including a wildly successful cover of "Don't Leave Me This Way," reinvented by Thelma Houston as a disco classic, and Sylvester's "(You Make Me Feel) Mighty Real". Still, he says it took years to push past negative self-talk and bring this full-length release to light.
Though he is able to laugh at the struggle now -- especially with Homage finally available -- Somerville says he had to walk through plenty of "dark times" emotionally to get to this point. The "saving grace," he recalls, has always been music.
"What stopped me from becoming an even darker person, is sometimes in certain songs I found a real emotional connection to expression I couldn't quite understand -- but I knew it was something I was trying to express," he said.
"It was always when I was putting my faith in a project, and I got that a lot through various songs in my career -- songs I'd written and even some of the covers -- but generally some of the songs I wrote that there is a kind of expression which is quite powerful," Somerville related, "I've done that on this album."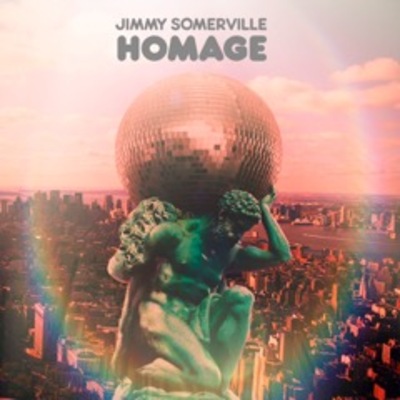 Thus far, it's paying off. Soaring "Travesty," which introduced Homage last fall, was met eagerly by fans and critics alike. Somerville followed with funky "Back to Me," which finds his vocals equally at home amid live horns and percolating beats. It's a culmination of many things for the singer, who considers it perhaps the best work of a storied career.
"There's never been a body of work that's been exactly what I wanted to do or feel I wanted to create," Somerville continued, "It's only by doing this album, that I realized, 'Oh, I can do that.'"
For the first time in years, he found himself "writing nonstop." Now, at long last, the world gets to hear it.
"All these songs, and things we're going to work on... It's been great," Somerville concluded, "I'm on a roll! I think that's the expression...I'm on a roll!"

For more information about Jimmy Somerville, visit his website.