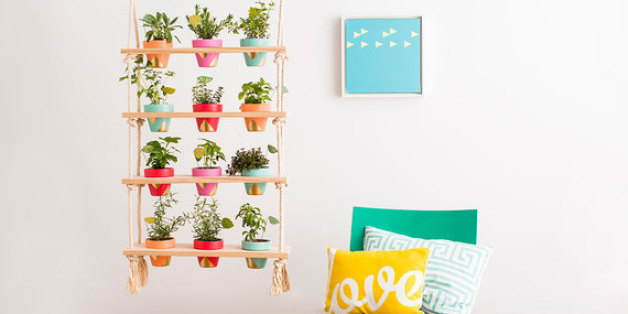 By: Mady Dahlstrom, Content Editor for Porch.com
Moving into a new apartment can be a hassle. From getting rid of old artwork and picking out the perfect couch, to packing up every last item and cleaning out your room, making the move into a new space is time-consuming and costly. Instead of spending your next paycheck on that gorgeous lamp you saw online or splurging on that fun wallpaper, create your own furniture and décor by DIYing these must-haves.
Take a look at these ten DIYs brought to you by the Blogger Community at Porch.com for the perfect additions to your new apartment!
1. Painted Pouf
A project for small apartment living, DIY your own pouf for an extra place to sit. Find out how to make this tribal patterned pouf by following these step-by-step instructions.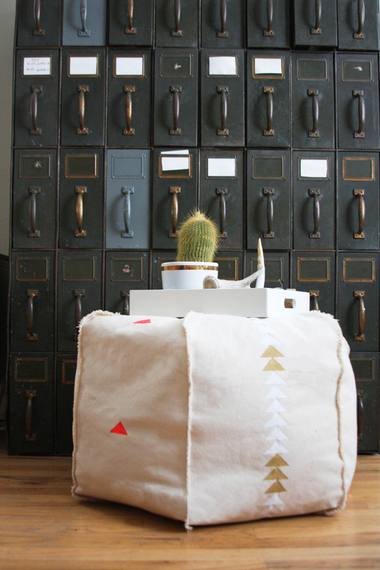 Image Credit: Camille Styles
2. Metallic Magnets
Magnets are a home necessity that can be easily forgotten. Display your favorite photos or little note reminders on your fridge with these DIY gold and silver alphabet magnets! See how easy it is to make your own with this quick tutorial.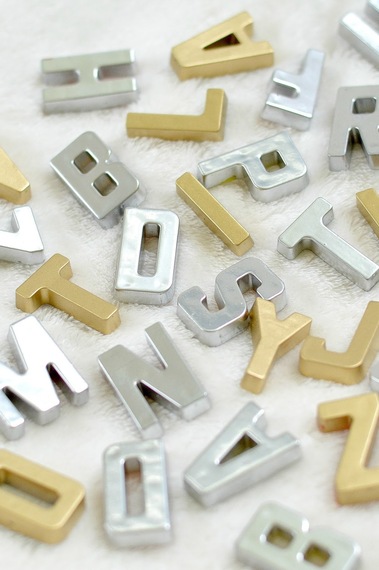 Image Credit: LiveLoveDIY
3. Neon Cactus Light
Liven up your new apartment by decorating with string lights! A less permanent option than lamps and light fixtures, this DIY faux neon cactus light uses battery operated string lights for a playful addition.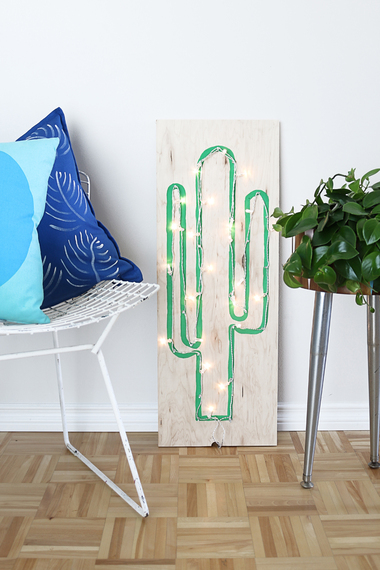 Image Credit: Hello Lidy
4. Gold Trash Can
It's amazing what a can of gold spray paint can do. Transform your basic black waste bin into a golden décor item with the help of this trash can DIY!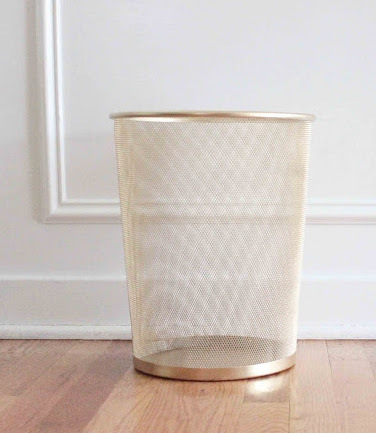 Image Credit: Crab+Fish
5. Tribal Triangle Wallpaper
Looking to spruce up your new apartment's plain white walls with some color? See how you can DIY your own accent wall with this stamped tribal triangle pattern.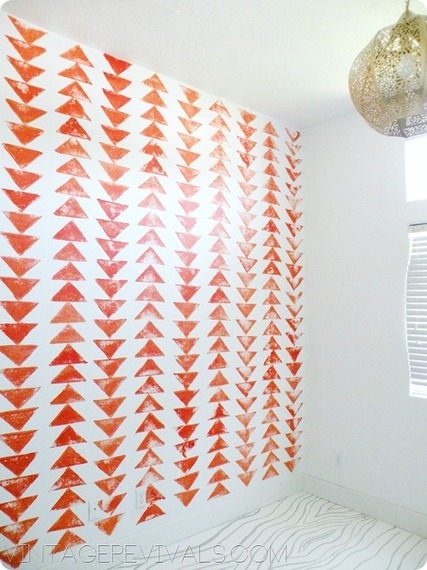 Image Credit: Vintage Revivals
6. Glitter Wine Stoppers
A new apartment calls for celebration! Add a little sparkle to your place with these DIY glitter wine stoppers. With a little glitter and some Mod Podge you can make your own festive stoppers for less than 60 cents apiece!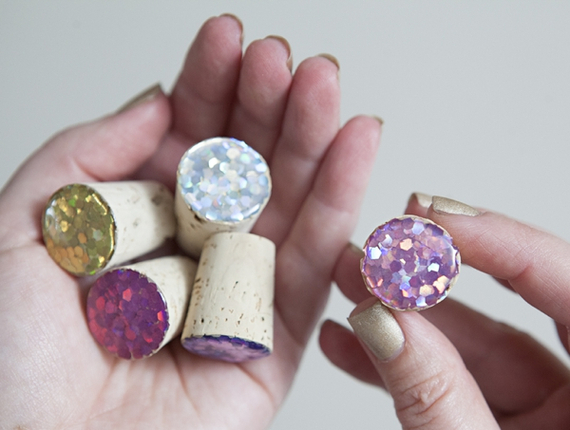 Image Credit: Something Turquoise
7. Painted Frames
Instead of purchasing cute frames for your new apartment, DIY your own for cheap with this easy painted frames tutorial. You can use old frames and paint to add a pop of color to your walls!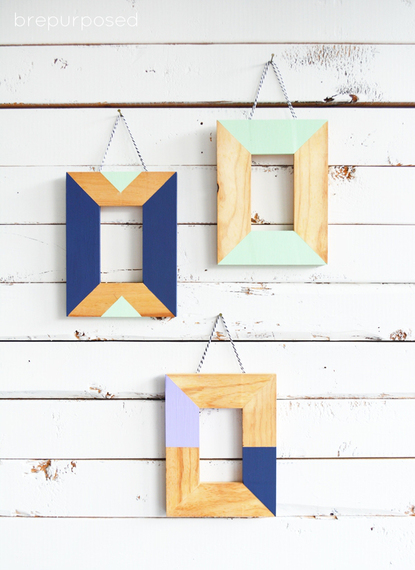 Image Credit: Brepurposed
8. Vertical Garden
Bring the outdoors in with this vertical garden DIY! Perfect for the city dweller, follow this tutorial to hang your own herb garden in your new apartment.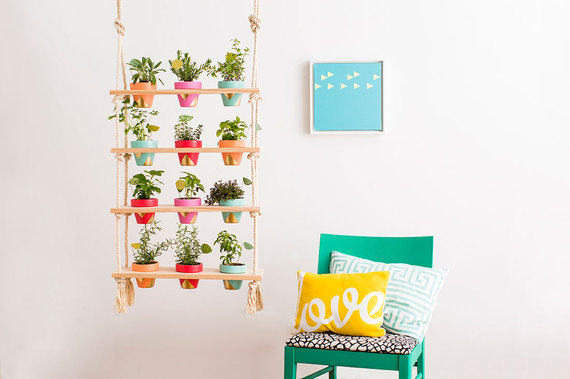 Image Credit: Brit+Co
9. $10 Brass Light
Apartment lighting can be dull and boring, but with this DIY modern brass lighting tutorial you can light up your new space with a chic light fixture for only $10!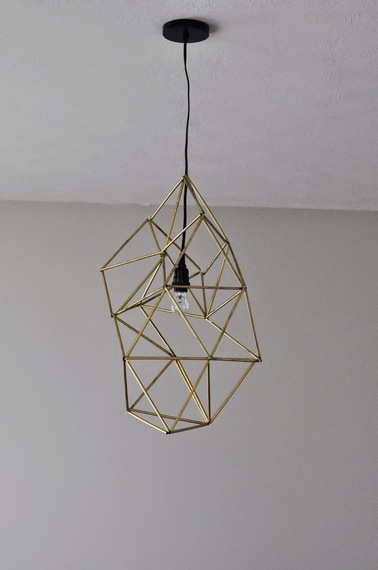 Image Credit: Restless Oasis
10. Cord and Bead Coasters
Coasters are a quick fix to adding some décor to your home. DIY these bright cord and bead coasters for a fun place for your drinks to sit!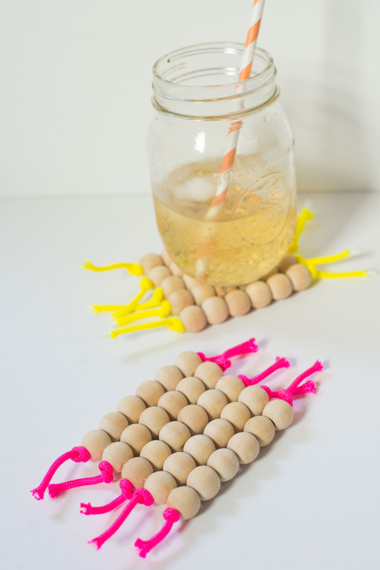 Image Credit: The Homesteady
Also on HuffPost:
PHOTO GALLERY
The Best Cleaning & Organizing Tips