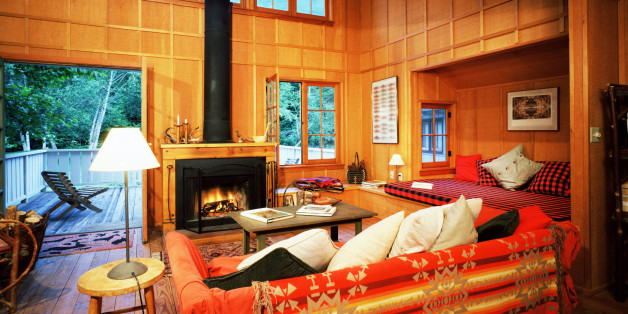 By: Anne Reagan, Editor-In-Chief of Porch.com
Ever since humans discovered fire, the hearth has served as the most important feature to our dwelling space. Even today, the fireplace is the focal point for most living rooms and family rooms. Decorative detailing around the fireplace, like the hearth and mantel, add character and style. Take a look at how these very different living rooms use the fireplace as a fundamental focal point within the space.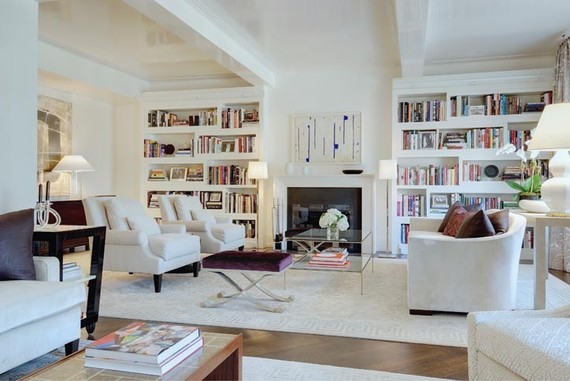 This modern living room, clad in all-white, features a minimalist fireplace - the perfect complement to the geometrically designed bookshelves. By keeping the fireplace design to a minimum, the artwork, furniture and other collectables takes priority within the room.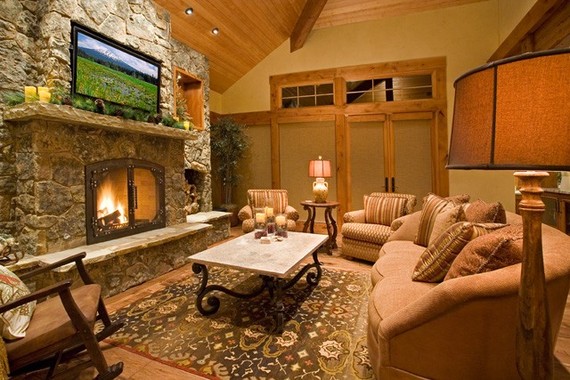 A giant stone fireplace is the perfect focal point for this rustic home. A raised hearth allows for built-in seat to be placed at a comfortable height. The built-in firewood storage area makes this cozy setup complete.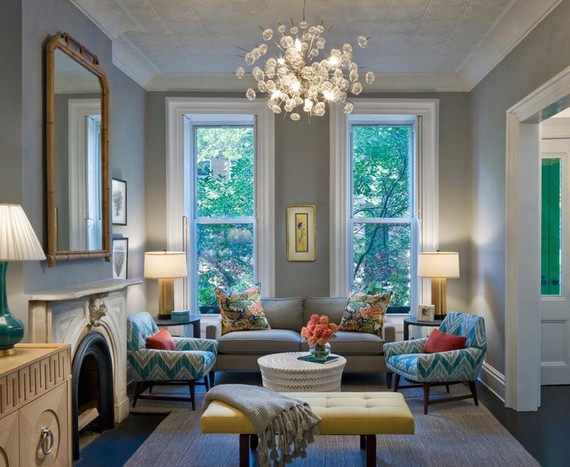 For this Brooklyn, NY, row house, keeping the original Victorian fireplace was integral to the room's overall design scheme. This home illustrates that mixing up eras within a room can work beautifully. The carved marble showcases detailing that just can be found in modern fireplaces.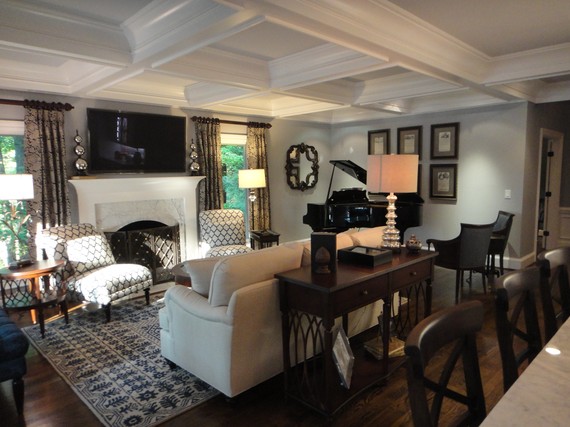 Heavily coiffured ceilings are a great compliment to this inviting family room. Along with plump, upholstered side chairs, heavy drapery frames either side of the fireplace helping to soften the marble and pointed mantel shelf.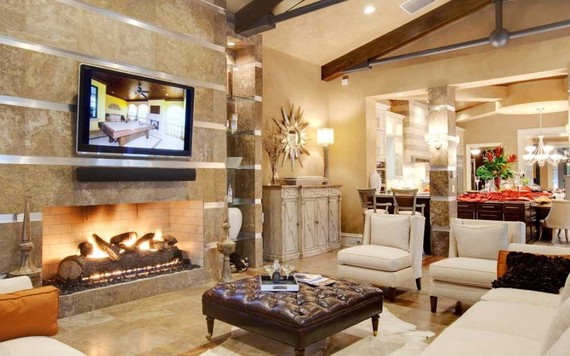 High ceilings and a large open room concept command a larger-than-life fireplace like this one. With it's extra long faux logs, metal stripes and large andirons, everything about this fireplace is meant to be a showstopper.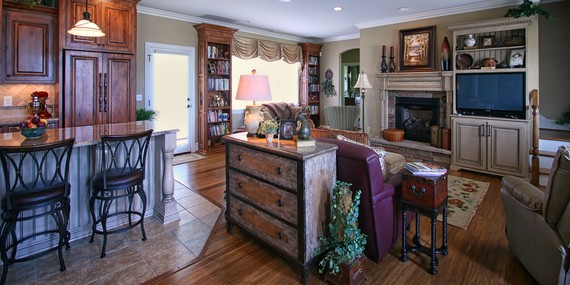 Custom cabinetry turned this rather small fireplace into a prominent focal point for this family room. By adding the television cabinet to the side of the fireplace, the space above the mantle can be used for more traditional décor. Additionally, the TV is at a more ideal location for viewing when placed to the side, rather than on top of, the fireplace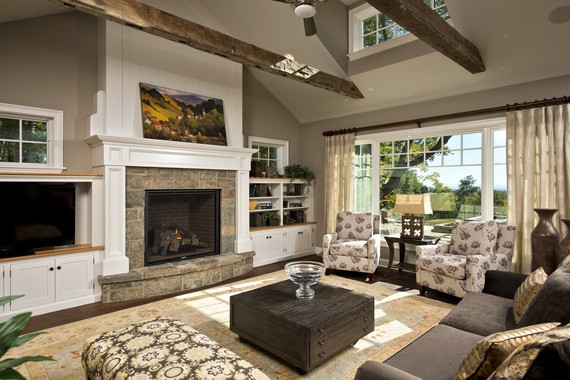 A tall, peaked ceiling and exposed, rustic beams create a loft-like feel to this family's great room. Anchoring this space is a classic, stone fireplace surround and tall over mantle. Custom cabinetry houses the rooms television and AV equipment and help keep the space organized.