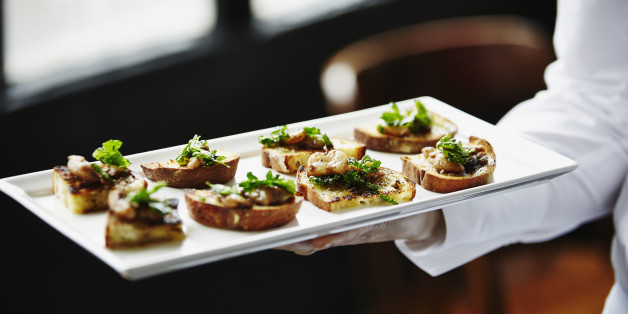 The key to throwing a memorable party? Incredible food. (A stocked bar and killer playlist will only get you so far, you know.) From mini chicken and waffles to Sriracha-laced deviled eggs, these are the original PureWow appetizer recipes that will earn you host or hostess of the year.
MINI LASAGNAS
Individual lasagnas baked in a muffin tin. The cups can be assembled up to two days ahead of time and refrigerated until you're ready to bake. Get the recipe.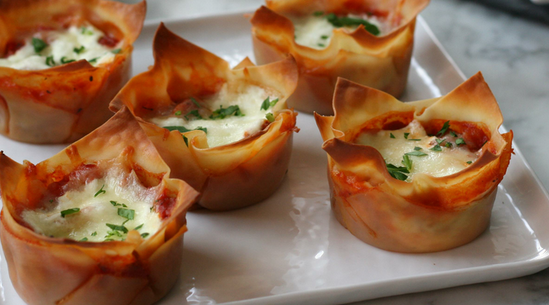 MINI CHICKEN AND WAFFLES
These heavenly minis will undoubtedly be a hit at any barbecue, cocktail party, brunch or movie night. So whenever you decide to serve them, just be prepared to share the recipe (or not). Get the recipe.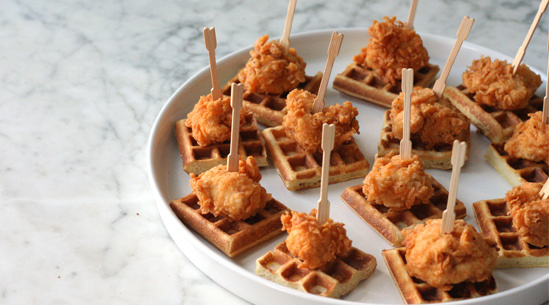 BAKED MINI CHICKEN BURRITOS
Taking our cue from the taquito (a.k.a. rolled taco), this recipe turns them into the perfect party appetizer. Bonus: You can freeze these burritos for up to a month, so if you make a double batch, you'll be well prepared for your next shindig. Get the recipe.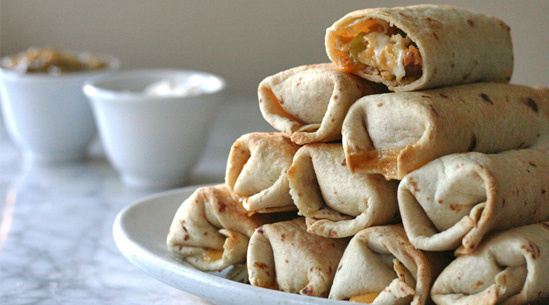 BACON-WRAPPED CHEESE STRAWS
Cheese straws should be served at all gatherings, from casual dinners to lavish parties. This version of the crowd-pleasing snack requires only three ingredients. Get the recipe.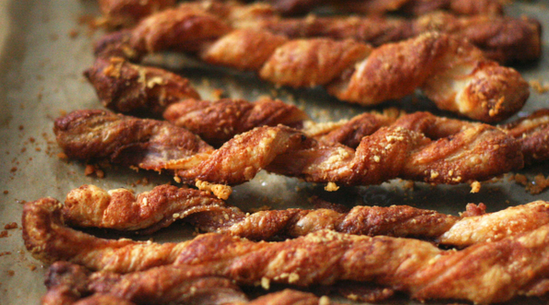 CHICKEN SATAY WITH COCONUT-PEANUT DIPPING SAUCE
Food-on-a-stick shouldn't be reserved for eating at your local fairgrounds once a year. The rich and creamy dipping sauce has just a hint of heat. Don't be surprised if you're tempted to double-dip. Get the recipe.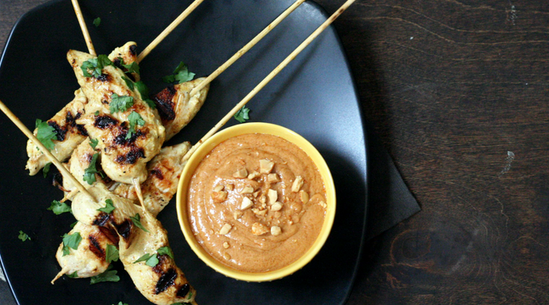 MINI PEPPERONI CALZONES
Whenever we order a calzone at a restaurant, we feel like we're on an episode of Man v. Food. We think this sister to the pizza is better in small doses. All you need is a regular person's appetite and a side of sauce for dipping. Get the recipe.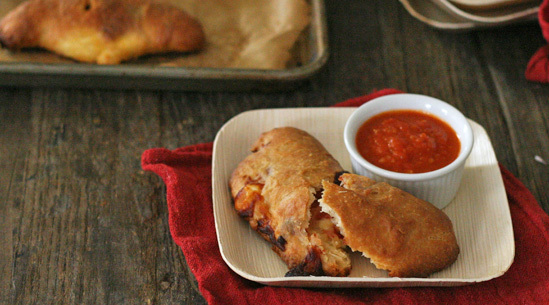 MINI BACON & TOMATO QUICHES
Really kick things up a notch with the crust on these mini quiches: Swap pie dough for salty, savory hash browns. Get the recipe.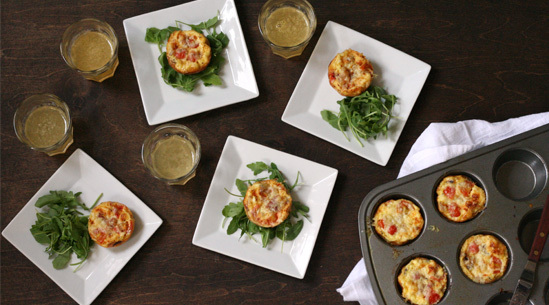 FANCY DEVILED EGGS
Some people are deviled-egg purists. We're not those people. All the fun is in the add-ins: savory roasted garlic, salty capers and spicy sriracha. Try one version or try them all. Either way, there won't be leftovers. Get the recipe.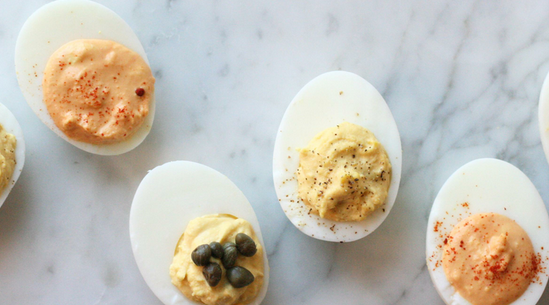 ROASTED VEGGIE CHIPS
Chip, chip, hooray! If only all things in life were as easy or as satisfying as this recipe. Get the recipe.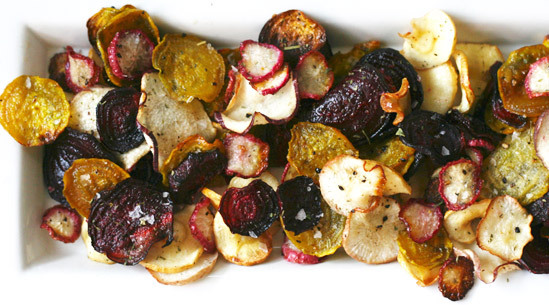 GRILLED SALSA
Can't rock salsa on the dance floor? Try a little in the kitchen. Get the recipe.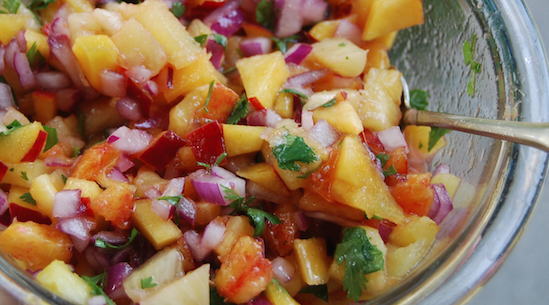 And for dessert...
10 Decadent Chocolate Desserts
5 Best Mail Order Pies
Cupcakes That Frost Themselves
Apple Upside-Down Cake
See More Recipes from PureWow.