We've tried some pretty wacky stuff in our day. Crickets. Aqua Zumba. Pilates in a Plexiglas pod. But 2014 was a whole 'nother story. Take a look at the wild workouts we tried this year, all in the name of our abs.
#1: Live-Stream Cycle Classes in Your Living Room.
What you love about a spin class: You get an amazing workout from a live instructor who pushes you to your limits (while blasting Britney).
What you love about a home exercise bike: Nobody has to see your "exertion face" or lower-back sweat.
What you'll love about Peloton: All of the above.
Related: The 8 Types of People You'll See at SoulCycle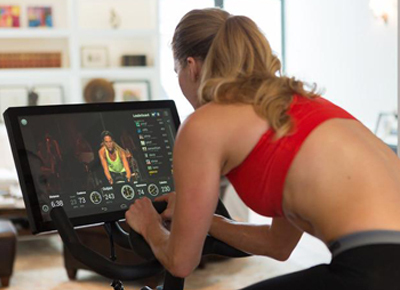 #2: Beyoncé Dance Routines.
Beyoncé-themed dance classes. Such a great idea. Sold out forever. However, there is more than one way to #surfbort. At NYC's PRIM, Broadway Dance Centre and Brukwine it's less about mastering steps and more about having fun.
Related: How to Dance (By the Star of "All About That Bass")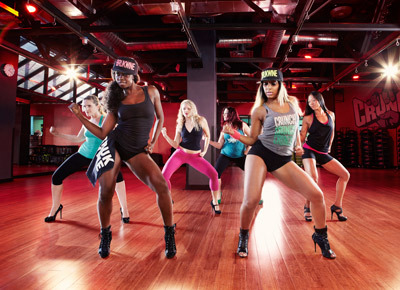 #3: Indoor Skydiving
At iFly, after a brief training session on proper posture and hand signals, novices line up to take a turn inside the wind tunnel, where you're literally faced with 180-mph winds.
Related: 5 Reasons You Need Different Running Shoes for Winter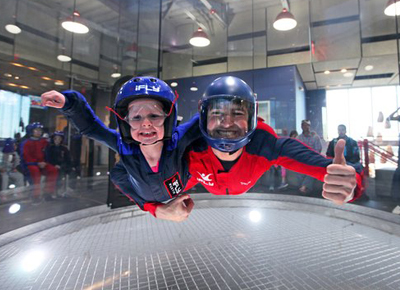 #4: Indoor Surfing
At San Fransisco's Sweat Republic, using a real six-foot surfboard balanced on three Bosu trainers, you do moves that mimic surfing -- paddling out, popping up and squatting down to ride the waves. It's a full-body workout that majorly tests your core strength (and your concentration).
Related: 8 Ways to Exercise Without Actually Hitting The Gym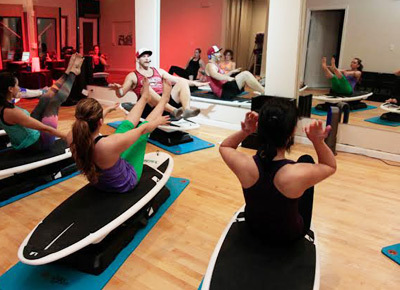 #5: Boot Camp (With a Sense of Humor)
Fitmob is the community-oriented fitness group with a wicked sense of humor. With class names like Weapons of Ass Reduction, Drop It Like a Squat and Guns Like Gaga, you know you're in for a good time.
Related: 9 Stylish Reasons to Hit The Gym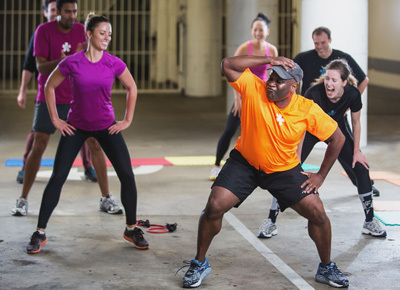 #6: "Doga" (aka Doggie Yoga)
You and your dog walk together, you run together... hey, sometimes you even swim together. Why not do yoga together? After all, the term "downward dog" didn't come from nowhere. Classes offered through Lakeview studio Ganesha Yoga and Adventures in Fitness.
Related: 3 Pilates Moves to Do in Your Car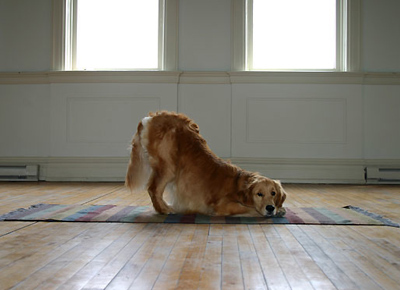 #7: Fencing
Chasing your friends around with a sword? How hard can it be? Plenty tough, it turns out. We were shocked at how much nimbleness, strength and speed fencing requires. After donning a protective chest plate and mask, we learned offensive and defensive stances as well as let us jab a few good swipes with the lightweight, flexible foil.
Related: Give Up Your Gym Membership. Try the 7 Minute Workout Instead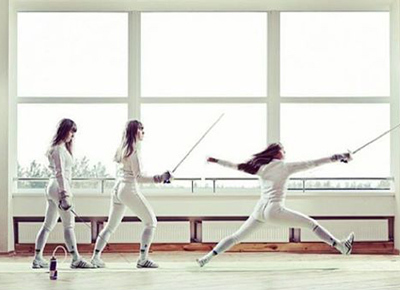 #8: Flying Yoga
Has all that exercise and meditation you've been doing lately left you feeling grounded? Take your peaceful self to the next level -- that is, upside down -- at Up Flying Yoga, an LA studio where you use circus aerialist equipment to perform yoga moves in midair.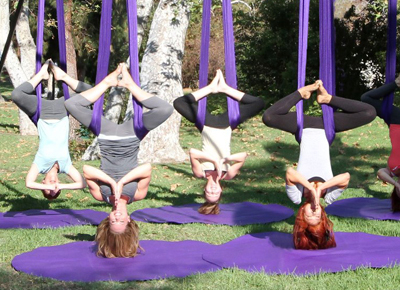 #9: The Armed-Forces Workout
Think You're Fit? Get ready for Hell Week. At CrossFit Santa Monica, two Navy SEAL veterans are behind the hardest iteration of CrossFit to hit L.A. Their regime is taken straight out of the Navy SEAL Hell Week playbook. Picture endless running and push-ups on the beach, rope climbs and treading water for a half hour with your arms tied behind your back.
Related: How and Why to Use Apple's New Health App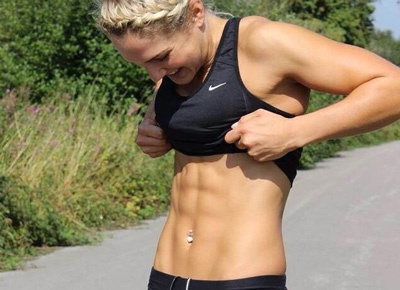 #10: Naked Yoga
Yes, you're really naked. And no, no one's judging. Think of it more like a women's locker room than a peep show. We took a class with only a handful of other ladies -- of varying shapes and sizes -- and felt totally at ease.
Related: 5 Outrageous Spa Experiences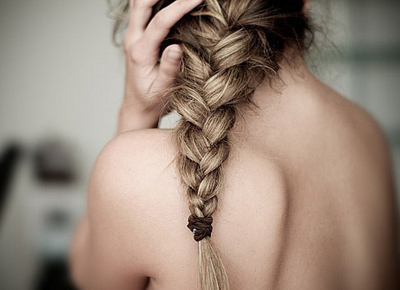 More From PureWow
6 Gadgets to Help You Get Fit
30 Reasons to Get Excited for 2015
Recipe: Green Smoothie With Avocado & Apple
Superfoods Explained
5 Brilliant Breakfast Hacks to Kick Off 2015
8 Tricks For Staying Healthy During Health & Flu Season