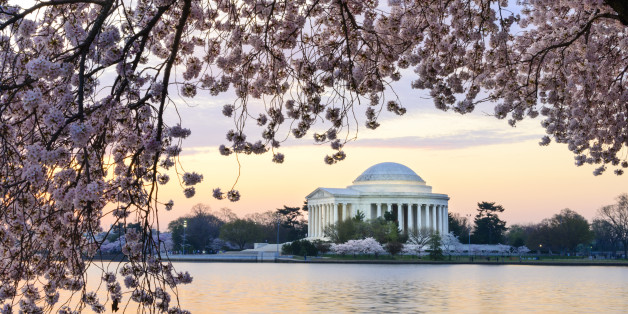 We've shown you the world's most colorful places. But wait until you see these ten bright, beautiful spots right here in the U.S. of A.
Skagit Valley, Washington
The state's annual tulip festival takes place during the month of April--and gives the Dutch some serious competition. View Panoramic.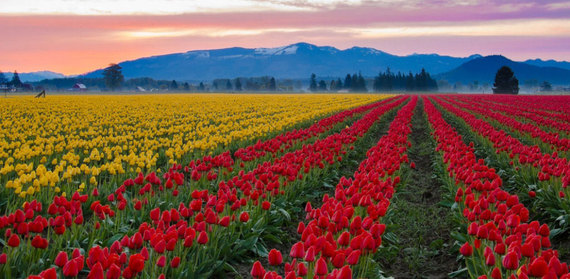 Papakolea Beach, Hawaii
One of the only green-sand beaches in the world happens to be on the Big Island. (Remnants of a volcanic cinder cone give the sand its olive hue.) View Panoramic.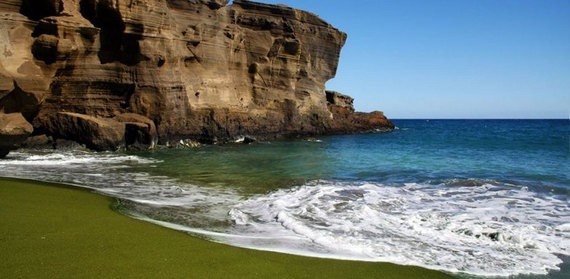 Grand Prismatic Spring, Wyoming
Yellowstone Park's largest hot spring is known for its striking rainbow effect. View Panoramic.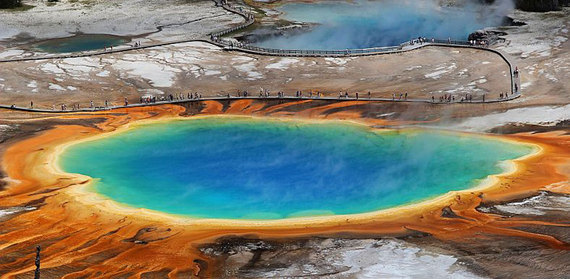 Washington, D.C.
The annual cherry-blossom festival is a rite of spring in which the white marble monuments of our nation's capitol reflect the cheery pink blossoms exploding around them. View Panoramic.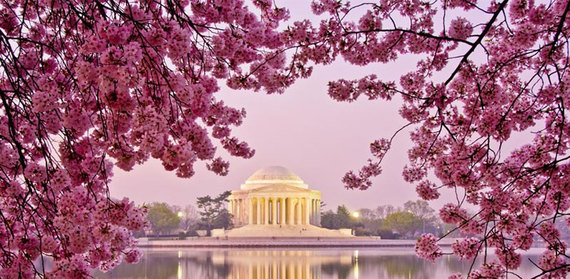 San Francisco, California
Vibrant lanterns and signs brighten up San Francisco's Chinatown. View Panoramic.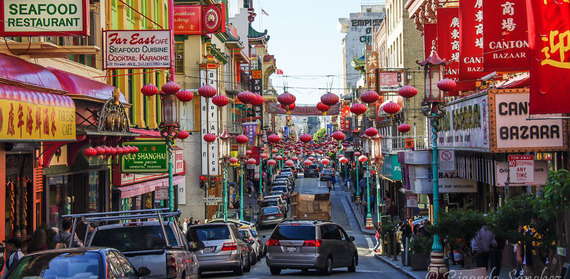 Harford County, Maryland
Summertime is the prime growing season for sunflowers, whose vibrant faces follow the sun's path across the sky daily. View Panoramic.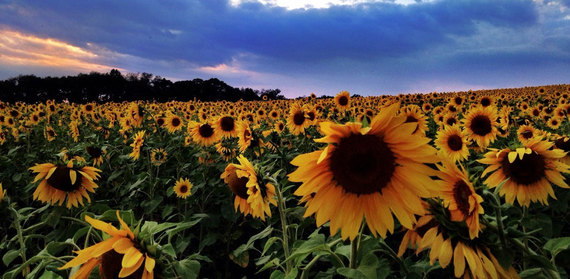 Ulster County, New York
Fall leaf-peeping doesn't get any better than this, with acres of preserved woodland erupting at the first snap of cold. View Panoramic.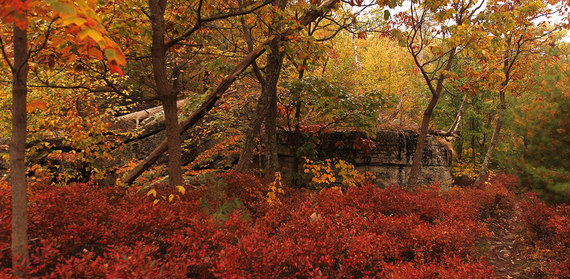 Bryce Canyon, Utah
Red-rock hoodoos--odd pillars of rock caused by erosion--create an otherworldly hiking experience in this national park. View Panoramic.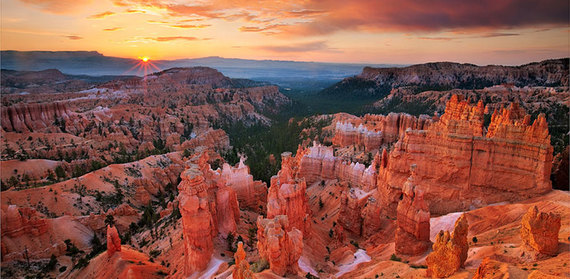 South Beach, Florida
Cruise along Ocean Drive in Miami to see these candy-colored Art Deco buildings. View Panoramic.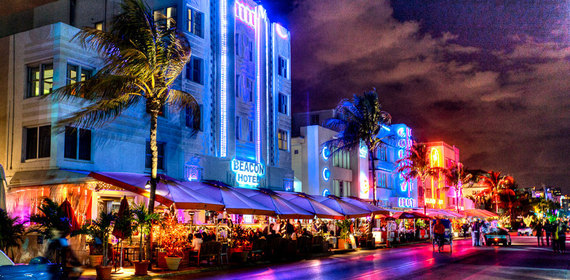 Bear Lake, Alaska
Aurora borealis lights up the late-night skies in winter, spring and fall. View Panoramic.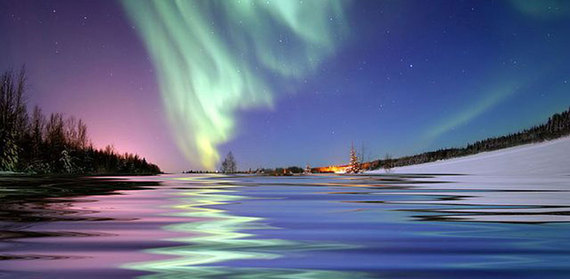 More from PureWow:
10 of the Most Colorful Places on Earth
5 of the Coldest Places on Earth
Italy Off The Beaten Path
5 New Wine Vacations
America's Top 5 Waterfront Hotels