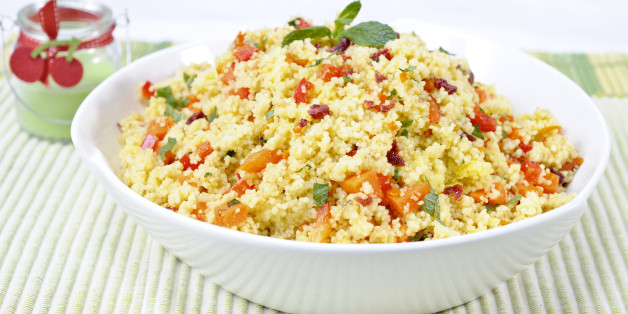 Let's be honest: No one ever eats a salad for the lettuce. And that's why we're sharing these recipes, all of which skip the greens all together. Now that's a salad.
Fish Taco Salad
Tangy cabbage slaw topped with sautéed tilapia fillets is totally dinner-worthy. Get the recipe.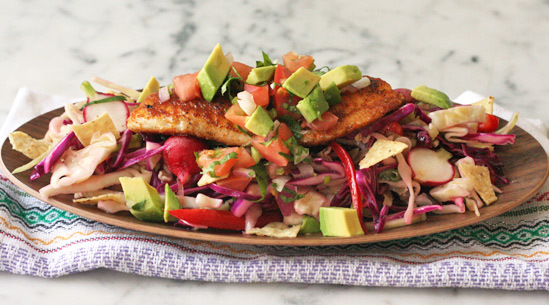 Chilled Cucumber Salad with Dill
Cool it down with some cukes dressed in an apple-cider vinaigrette. Get the recipe.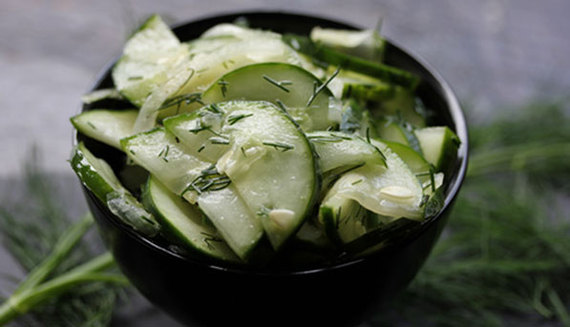 Curried Quinoa and Asparagus Salad
The only greens you're getting here are spears of fresh asparagus. Get the recipe.
Crunchy Salad With Peanut Dressing
This Asian-inspired dish stars a medley of cabbage, snow peas, carrots and bell peppers. Get the recipe.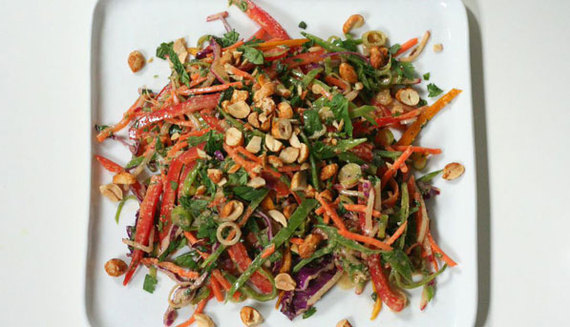 Warm Cauliflower and Israeli Couscous
Roasted cauliflower + kalamata olives + pearl couscous = the perfect lunch. Get the recipe.
Broccoli Rabe with Chickpeas and Ricotta
This trio packs flavor like you'd never expect. Get the recipe.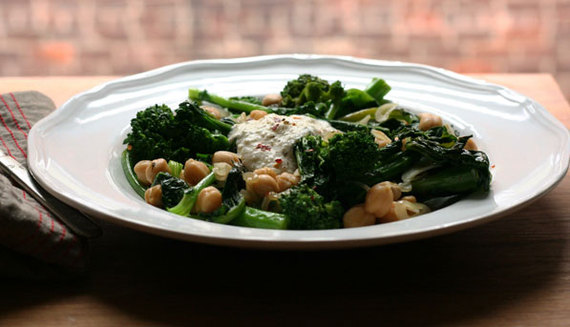 Raw Zucchini Salad with Lemon and Parmesan
Lightly dressed zucchini ribbons can be served as a side or stand-alone meal. Get the recipe.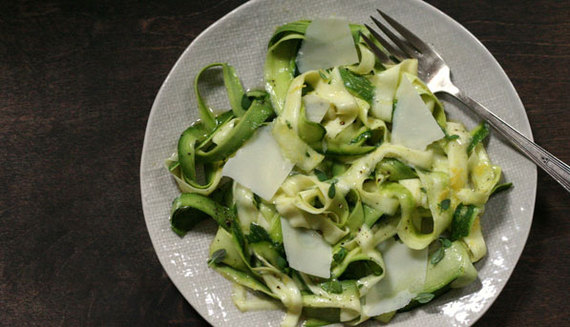 Spicy Carrot and Chickpea Salad
It's time to really let carrots shine. Get the recipe.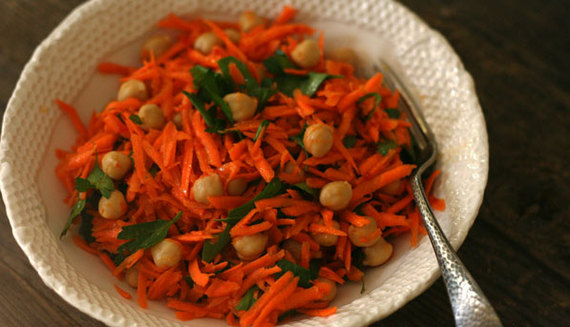 Roasted Beet Salad
This vibrant salad will be sure to wow your dinner guests. Get the recipe.
Mexican Cauliflower Rice Salad
We love the cauliflower base of the recipe, but it can be substituted for just about any grain. Get the recipe.
Spring Pea Salad With Creamy Curry Dressing
Wonderful flavor comes from Madras curry powder--it's bold but not too heavy. Get the recipe.
Thai Noodle Salad
This is one of those fun salads where you can put out all the ingredients and let everyone fill their bowls to their liking. Get the recipe.
More from PureWow
Roasted Poblano and Pecan Guacamole
Blueberry-Ginger Smoothie
Citrus, Fennel & Avocado Salad
Beet and Goat Cheese Tart
Asparagus Flatbread